Effectively Managing Human Relations, 2-Part Webinar Series

Wednesday, August 24, 2016 at 11:30 AM

-

Thursday, August 25, 2016 at 1:30 PM (PDT)
Event Details
Presenter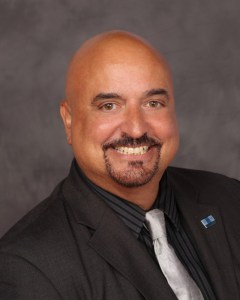 Mike Leti zia, SHRM-SCP
Mike Letizia is founder and President of Letizia HR Solutions, Inc. He is a senior human resource professional consultant with over 31 years' experience in the full scope of HR functional areas. His background includes over 21 years of leadership at a director, vice president, and president management level.
 Mike is an accomplished senior generalist in human resources. His expertise covers strategic planning, workforce analysis, compensation & benefits administration, employee relations, recruiting and selection, payroll and salary administration, human resource development, and occupational safety, and security. Mike is a subject matter expert in California employment law and is a certified trainer in mandated FEHA harassment prevention training under California AB 1825. He is the author and developer of, "California Employment Law Essentials for Business". A 6-hour workshop, and has facilitated the workshop for CalSHRM and other businesses throughout the state.
 He is a credentialed member of the Society for Human Resource Management (SHRM) since 2002, gained his PHR-CA, California Certified Professional in Human Resources credential in December 2007, and his SHRM-SCP (Senior Certified Professional) credential in July 2015. He was elected as the Pacific West Region Representative to serve on SHRM's Membership Advisory Council for 2015 & 2016.
 He serves as Past State Director for CalSHRM and also serves on the San Joaquin HR Association Board of Directors (2001-present) as Chapter President (2016-2017). A strong believer in stewardship and community involvement, Mike has served as Chair of the Career Services Advisory Board for University of the Pacific in Stockton since 2009. He is a frequent speaker at the University of the Pacific and has worked with the University's Career Resource Center and Eberhart Business School assisting students with career preparation, since 2004.
 He is a contracted instructor for SHRM delivering both virtual and face-to-face human resource education courses throughout the USA and California. Mike also is a frequent speaker at SHRM affiliate chapters and business associations throughout the state, delivering presentations on a variety of human resource topics. 
Program Goals and Objectives
This virtual webinar series is presented in two, 2-hour sessions online through Adobe Connect.   The 2-part series focuses on three essential competencies under SHRM's body of competency and knowledge.
Attendees are encouraged to interact, provide examples, and share insights and best practices.
1.       Identify management communication strategies
2.       Provide solutions for building workforce engagement and empowerment
3.       Gain insight into communication methodologies and practical responses
Mike Letizia provides an engaging and interactive presentation focused on identifying management communication strategies, employee relationship strategies, and internal consultation practices for attendees to bring back to their organizations. The presentation identifies obstacles and deficiencies trending in American business management and provides insights in communication methodologies, application, relationship adaptation tools and practices HR professionals can use to mitigate those obstacles and deficiencies and develop stronger managers.
Presentation is interactive and group participation is encouraged.
Program Agenda
Part 1: Wednesday - August 24, 2016    11:30AM to 1:30PM
Part 2: Thursday -    August 25, 2016    11:30AM to 1:30PM
When & Where

Webinar through Adobe Connect




Wednesday, August 24, 2016 at 11:30 AM

-

Thursday, August 25, 2016 at 1:30 PM (PDT)
Add to my calendar
Organizer
San Joaquin Society For Human Resource Management
Website: http://sjshrm.com/organizer/san-joaquin-society-for-human-resource-management/