Effective Use of Motivational Interviewing to Engage and Help People Who Use Stimulants & Marijuana – A One-Day Workshop, Advancing Your Practice

Thursday, June 20, 2019 from 9:00 AM to 4:00 PM (EDT)
Event Details
Effective Use of Motivational Interviewing to Engage and Help People
Who Use Stimulants & Marijuana 
A One-Day Workshop, Advancing Your Practice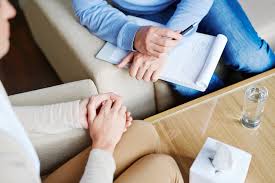 This one day action packed workshop will provide a in-depth learning for an evidence-based clinical method of communication - Motivational Interviewing (MI). After a brief introduction to stimulants and cannabis (chemistry, physiology & prevalence rates) we will quickly shift gears to learning the underlying spirit, structure and skills of Motivational Interviewing.
Through a series of practical exercises this workshop will help participants strengthen empathy skills, recognize and elicit "change talk", and roll with the discord/ resistance. Participants will experience the efficacy of Motivational Interviewing and the importance of it in working with clients engaged in substance use/ misuse with a focus on creating meaningful collaboration that leads toward change.
 Motivational Interviewing is a person-centered; goal oriented method for enhancing intrinsic motivation to change by exploring and resolving ambivalence. Motivational Interviewing has emerged as one of the most critical and effective intervention approaches when working with people to promote behavior change, and shown to be especially effective when paired with behavioral treatment for those who misuse/ abuse of substances. 
---
 
Learning Objectives:
 Participants will be able to:
  ➢            Listen well and deeply
 ➢            Describe basic chemistry and physiology of stimulants and cannabis
 ➢            Describe four aspects of the spirit of motivational interviewing
 ➢            Explain the difference between motivational interviewing and person centered and other models of care
 ➢            Recognize the ability to respond to persons served with complex, empathic reflective statements using open questions to "move" the conversation.
 ➢            Identify "change talk" within a person's speech
 ➢            Provide a crisp empathic summary statement collecting change talk with a closing inquiry/ open question
CEUS 
This training has been approved for 5.5 hours through the Vermont Office of Professional Regulation for Alcohol and Drug Abuse Counselors, Social Work, Mental Health Counselors, Certified Marriage and Family Therapists and Psychological Examiners.
---
 
Who Should Attend?
The workshop is intended for clinicians working in mental health and substance misuse intervention and treatment, primary healthcare, social services and criminal justice.
 Work will be focused on developing discrepancy 
in both stimulant & marijuana users.
---
About The Trainer: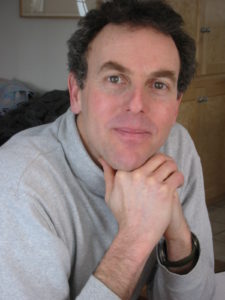 Win Turner, PhD, LADC is a clinical psychologist, evaluator, and instructor in Motivational Interviewing, Cognitive Behavior Therapy, Effective Interventions for Youth & Families and Healthcare Integration.  Currently, Dr. Turner's primary work focus is helping communities increase the capacity to deliver effective comprehensive healthcare for substance use & co-occurring disorders through program development, evaluation and training. He is a clinical instructor and evaluator for Stony Brook University & a partner in the Center for Behavioral Health Integration (C4BHI) . C4BHI is a small collaborative of psychologists and social workers helping evaluate and train in the behavioral health sciences. 
Recent publications include developing with three other authors the Brief Integrated Treatment Manual for SBIRT & a new Guideline for Risky Marijuana Use. In the past, Dr. Turner has participated on expert panels for Office of National Drug Control Policy (ONDCP), the National Drug Court Institute (NDCI), Center for Substance Abuse Treatment (CSAT), the New York Times and Robert Wood Johnson (RWJ).
---
 THERE IS NO COST TO ATTEND
Coffee, Tea and Water will be provided
Lunch is not included in this training, you are welcome to bring from home or buy locally.
This training is provided through  the 
Vermont Department of Health
Have questions about Effective Use of Motivational Interviewing to Engage and Help People Who Use Stimulants & Marijuana – A One-Day Workshop, Advancing Your Practice?
Contact CHL
Save This Event
When & Where

Capitol Plaza Hotel
100 State Street
Montpelier, Vermont 05602


Thursday, June 20, 2019 from 9:00 AM to 4:00 PM (EDT)
Add to my calendar