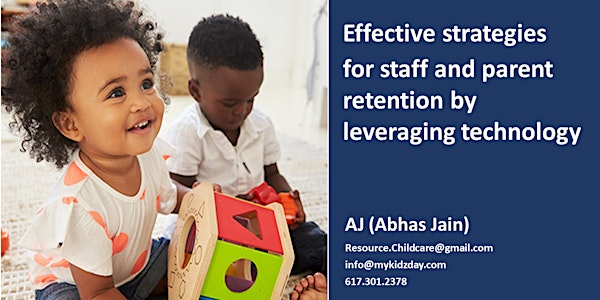 Effective Strategies for Staff Retention & Parent Acquisition
Many child care programs are struggling with parent and staff churn. Are you one of them? Attend to learn staff retention strategies.
About this event
Goals:
•Staff retention in the age of the "Great Resignation"
•Is It a real problem
•Why do employees leave?
•How to reduce churn
•Parent satisfaction
•Leverage technology to better communicate with parents
•Increase parent engagement
•Reduce churn and build enrollment