Effective Strategies for Engaging Diverse Youths & Families to Improve Emot...
Description
Target Audience:
This activity is intended for mental health counselors, social workers, and other mental health professionals
*** Free Admission*** Lunch Provided***
Sign-in from 8:30am - 9:00am
Speakers:
Auralyd Padilla Candelario, MD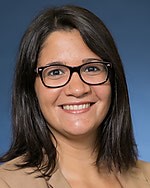 Auralyd Padilla Candelario is a Child and Adolescent Psychiatrist practicing in Worcester, MA. She is the Senior Associate Training Director at the University of Massachusetts Medical School Psychiatry Residency program where she completed her residency in psychiatry and fellowship in child and adolescent psychiatry.
Dr. Padilla was born and raised in Puerto Rico and after moving to Massachusetts became interested in how culture shapes the perception of mental illness and attitude towards care, in addition to the doctor-patient relationship. She is interested in recruitment, mentoring, training and education. Dr. Padilla works primarily in the training office and clinically in Integrated Care in a multicultural family health center.
Anne Bodmer Lutz, MD BSN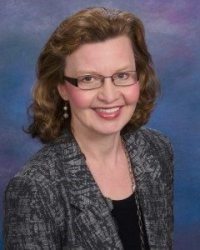 Anne Bodmer Lutz, B.S.N., M.D. is the Director of The Institute for Solution-Focused Therapy. Anne is a board certified Adult, Child and Adolescent Psychiatrist, and was a nurse prior to becoming a physician. She is the author of Learning Solution-Focused Therapy: an Illustrated Guide, published by American Psychiatric Association Press.
Anne is an assistant professor in psychiatry at the University of Massachusetts in Worcester MA, and Visiting Professor at Framingham State University. Anne worked for many years in community mental health and as a consulting psychiatrist for a residential treatment center for adolescent girls coping with substance use disorders and co-occurring disorders, integrating Solution-Focused approaches within their treatment setting.
She consults with community mental health agencies integrating Solution-Focused approaches. She provides direct clinical supervision, teaching and training to psychiatric residents, psychology interns and workshops for community based treatment organizations. Anne currently has a private practice in West Boylston Massachusetts where she sees children and families providing Solution-Focused psychiatric treatment. She received a Course of Distinction Award in 2016 through the Massachusetts College Online (MCO) recognizing her for an online and blended learning course in Solution-Focused Fundamentals and Practice.
Needs Assessment:
The U.S. Census Bureau's 2014 National Projections estimated that by 2044 more than half of all Americans will belong to a racial/ethnic minority group and by 2060 one in five of the nation's population will be foreign-born. This will require mental health professionals to be mindful of cultural differences and aspects present in the patient encounter. An individual's cultural background influences the presentation of mental health symptoms, care-seeking behaviors, treatment expectations, and communication between patients and providers. For this reason, The American Psychiatric Association (APA) and the DSM-5 Cross-Cultural Issues Subgroup (DCCIS) developed the Cultural Formulation Interview (CFI)). This is an evidence-based tool composed of a series of questionnaires that can aid clinicians in making cultural assessments to inform diagnosis and treatment planning. The CFI can be used with cultural minorities to determine their cultural views about their illness and treatment. Participants will learn about this tool and how to think about culture in clinic encounters.
This workshop will also provide an overview of the fundamentals of the evidenced-based approach of Solution-Focused Brief Therapy. A special emphasis will be placed on how to use this approach to engage children and families. Participants will learn how solution building differs from problem solving, learn practical tools to engage with externally motivated clients building on their strengths and resources, and learn how to utilize a system's perspective to enhance goal negotiation.
Educational Objectives
At the conclusion of this activity, participants will be able to:
Recognize the importance of making a culturally sensitive assessment in psychiatry.

Describe how culture, race, and ethnicity can shape a person's view of their illness and attitude towards treatment.

Identify the components of the Cultural Formulation Interview

Recognize the unique aspects of solution-focused therapy and how this differs from a problem-focused perspective.

Identify and understand solution-focused skills that assist in engaging with children and families

Learn and practice the skills of identifying and amplifying positive differences (exceptions) uncovering resources and strengths.

Identify several types of solution-focused skills that enhance goal negotiation
Continuing Education Credits Information
This program has been approved for 3.0 Social Work Continuing Education Credits, in accordance with 258 CMR.
This program has been approved for 3.0 Category 1 MaMHCA/MMCEP hours for LMHC relicensure, in accordance with 262 CMR.
To request reasonable accommodations for a disability please notify Grace in writing at least two weeks prior to the workshop: grace@traumatowellness.com