Description


Pricing for many nonprofits can feel like shooting blindfolded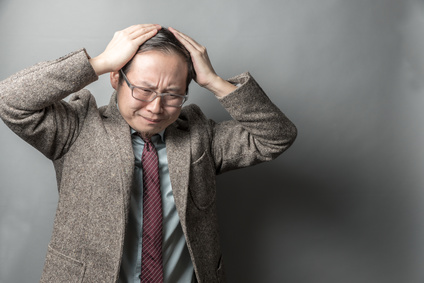 We are experiencing a "Perfect Storm"
DEMAND Rising
• Rising joblessness
• Government budget crises
• Rising poverty
• Homelessness and other social needs

SUPPLY Falling
• Foundation endowments down 30-40%
• Individual donations dropping
• Government support dropping
• Loss of EU funding


How does this impact pricing?

• Nonprofits being asked to do more with less
• Intensifying competition for contracts, grants, fee for services and private funding
• Nonprofits feel even more pressure to always say 'YES', never say 'NO' to any
opportunity with funding attached – even if unsure of net financial impact
• Increase in contract size pricing many out
• Contracts awarded on price, not value

Learn how to develop the confidence and abilities to successfully price your products and services for tender.
This practical workshop will teach delegates the specific skills to accurately determine the cost of the products/services their organisation offers and how to set appropriate pricing.
On successful completion of the workshop the participant will be able to apply various pricing methods and strategies to effectively price their offerings to funders.
Who should attend
Third sector organizations who want to improve their success rate at tendering for public sector contracts.
Third sector organizations with little or no knowledge of public sector tendering and who want to understand the principles and processes involved in costing and pricing for tenders
Entrepreneurs who want to be informed regarding how to cost and price tenders competitively.
Owners and non-financial senior managers of small and medium businesses who wish to improve their skills and understanding of the costing process for tenders
People who use the tendering process to secure new business for their own business venture
JOIN US on the 21st June 2017 !
Agenda
10:15 – 10:35 Introductions
10:35 – 11:35 Know thyself: Determining your true cost to inform pricing strategies
Determine purpose & scope
Gather financial data
Introduce case study
Group exercise 1
Identifying Direct costs
Indirect Costs
What are cost drivers?
2 steps to allocation
Group\individual exercise 2 identify and categorise cost and drivers using previous exercise
11:35 11:50 Break
11:50 – 12:05 putting everything in order
Group/individual exercise 3 ABC on allocation of costs
Present
12:30 – 13:30 Lunch
13:30 – 13:45 Recap
Exercise 4 use cards each group presents on topic
13:45 – 14:45 pricing for advantage Tender awards
Pricing strategies
Full Cost recovery
Exercise 5 SB
Cost plus
Exercise 6 Exercise XYZ
Value based
Exercise 7
Exercise 8 pricing up a program
Debrief 15 mins
15:15 to 15:25 Break
15:25: to 15:30 Feedback
15:30 to 15:40 Recap through exercise and quiz
15:40 to 15:45 Action Plan
Final Q&A
FAQs
What can I bring into the event?
Calculator and pen
How can I contact the organizer with any questions?
Send an email to winsome@boostingprofit.uk
or call 0203 1742598 Mobile: 07821 392026
What's the refund policy?
If you cancel your registration up to 7 days before the event a full refund will be given. Cancellations less than 7 day before will not be refunded but you can send a delegate in your place.
Request for cancellation must be issued in writing either using eventbrite or direct to
Winsome Bonitto at email address winsome@boostingprofit.uk