Effective Presentation Skills

Wednesday, June 19, 2013 from 8:30 AM to 4:30 PM
Event Details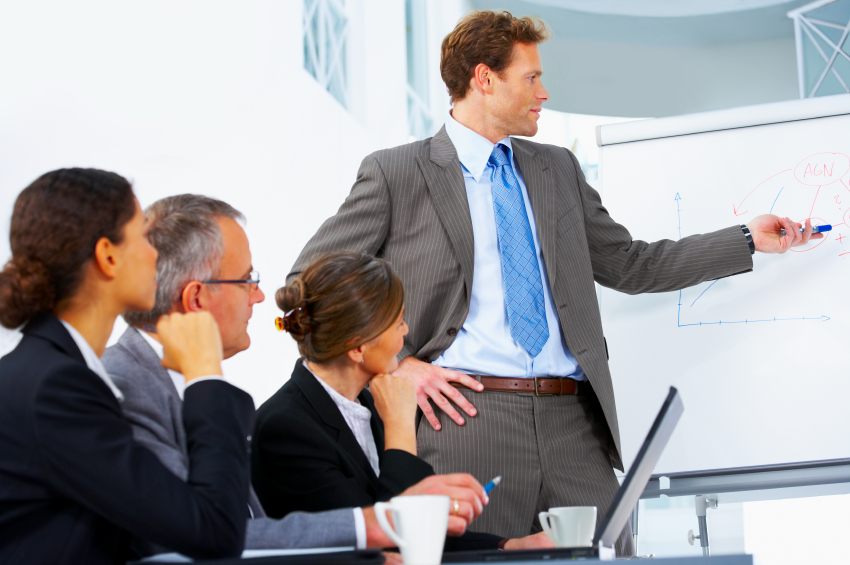 8:30am - Coffee and check-in
9:00am - 12:00pm morning session
12:00pm - 1:00pm working lunch -  lunch provided
1:00pm - 4:30pm afternoon session
(plenty of breaks throughout the day!)
Have questions?
Call us: 713-861-9992
Email us: christi@johnsturtevant.com
Learn more: www.JohnSturtevant.Com
Learn what it takes to present with clarity and confidence!
Want to gain the skills you need to give powerful, compelling presentations? Here's your chance to learn what it takes to engage your audience, and deliver your ideas clearly and confidently.

Speak Like You Mean It! Presentation Skills Workshop combines improvisational acting exercises, public speaking techniques, story-telling principles, and practical guidelines for designing and creating presentation graphics.
Morning: Developing a presence
Through a series of physical and verbal exercises, you will learn to feel comfortable with your physical presence, project and enunciate your words correctly, and connect with your audience through speaking rhythm, vocal emphasis, eye-contact, body language, and other essential public speaking skills.

Participants will engage in fun, challenging, and insightful exercises designed to help them focus on how they look and sound to their audience.

The morning session includes:
• Physical warm ups
• Listening Skills
• Spontaneous Thinking
• Improvisation Structures
• Body Language Skills
• The Power of Sounds
• Two-minute presentations
• and much more.
   

"John is an excellent speaker and is able to engage the class with stories that make his concepts relevant. I highly recommend this to anyone in business. It was a great experience."
Theresa Li
Senior Engineer
British Columbia Transmission Corporation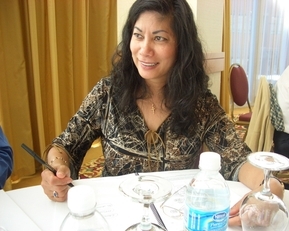 Mid-day: Planning the presentation
You will learn how to generate ideas, craft a story, other skills you need to plan and create a compelling presentation. Either working in groups, or individually, participants will:
• Develop presentation ideas
• Assess their audience
• Create a story line
• Outline their presentation
• Write the presentation draft
• Learn how to rehearse effectively












Afternoon: The Power of Visual Support
Most presenters rely on visual support – often PowerPoint slides or other computer-based programs.  Unfortunately, few people understand how to use their visuals correctly. (Think of all those boring, tedious, and confusing presentations you've sat through!)

Speak Like You Mean It! shows you how to create visuals that clarify, enhance, and strengthen your oral presentation.

You will learn:
• What PowerPoint is good for. And how not to use it!
• How to develop a slide presentation that moves smoothly.
• Ways to use visuals to illustrate your story.
Presentations & Critiques
Each participant will write a final script, develop their visuals, and deliver their presentations to the class.



What You'll Get:
You'll learn dozens of new ideas and techniques you can use right away to communicate clearly and persuasively. 
You'll also receive a comprehensive workbook with notes, examples, exercises, and more.
Need to cancel?
We know you're busy and last minute things come up. If you cancel by June 5, we'll issue a full refund. After June 5, we can't issue a refund, but we'll be happy to schedule you for a future workshop. Of course, you can always send a colleague in your place!
About your Instructor
John Sturtevant is an International Association of Business Communicators All-Star Speaker.
He earned his degree in Fine Arts with a focus on acting, directing, and script writing. 

John created a university improv troupe and taught improvisational acting. He was also a writer and performer at Houston's original comedy club - The Comedy Workshop.
John also taught Business Writing for five years at Harvard Business School and the European School of Economics.
Today, he teaches business people around the world how to think clearly and communicate persuasively.
When & Where

University of Phoenix
Turnpike Learning Center
8700 Turnpike Drive
Westminster, CO 80030-7030


Wednesday, June 19, 2013 from 8:30 AM to 4:30 PM
Add to my calendar
Organizer
John Sturtevant

John Sturtevant has taught thousands of business people how to think clearly and communicate persuasively.
He was a successful business writer for twenty years. He also taught business writing at Harvard Business School, and was Professor of Business Communication at the European School of Economics.
John is an International Association of Business Communicators All-Star Speaker. He presents communication skills workshops for organizations throughout the world.
Learn more at http://www.JohnSturtevant.com
Effective Presentation Skills