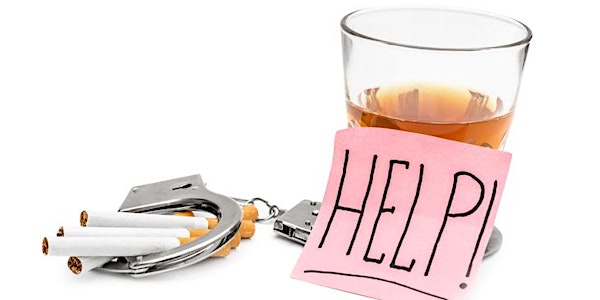 Effective Interventions for Substance Use Disorders
Due to the funding source this training is only open to individuals working in Rhode Island.
About this event
Many of the clients we work with struggle with substance use disorders and mental illness. This workshop will provide an overview of substance abuse and dependence as well as provide education about various psychoactive substances including opioids, cocaine, amphetamines, alcohol, and prescription drugs. We will look at the risks, signs to look for, and modalities of treatment as well as how psychoactive drugs affect the central nervous system and other organs of the body. We will also explore the interconnectedness of substance abuse disorders and mental illness. Participants will develop an understanding of how to conduct a substance abuse assessment and identify strategies to help clients begin to address their substance use issues.
A certificate of completion will be provided to all participants that complete the session. The certificate can be used to apply for CEUs for various disciples such as social work, peer certification and more.
Trainer: Eileen Hayes, President & CEO of Amos House, has been a social worker for 33 years. She received her Masters Degree from NYU School of Social Work in 1984. Throughout her career she has held a variety of positions including the Director of Services for Adolescents and Young Families at the YWCA of New York and the Director of Parenting Education Services for the New York City Department of Health. From 1990 to 2001 she combined her private psychotherapy practice  with her work as a national consultant for MDRC, a research organization that implemented a range of promising programs to address issues of poverty and unemployment for unemployed and underemployed adults throughout the country. Ms. Hayes joined Amos House in 2001 as President/CEO. Amos House is a  social service agency and soup kitchen in Providence Rhode Island that provides recovery housing, training and employment for poor and homeless men, women, and children.
Christine P. Rhodes LICSW received her BA from Trinity College in Hartford, CT and her Masters Degree from Rhode Island College School of Social Work. Prior to beginning her own private practice in Providence 7 years ago, Chris was the Clinical Director at Amos House for 9 years. She has also held positions at  Day One, The Providence Center and AdCare Hospital, and has taught in the Doctoring Program at The Warren Alpert Medical School at Brown University. She brings nearly 20 years of experience working with chronically homeless individuals and families who often are also struggling with substance use disorders, mental health challenges, education barriers and employment difficulties. Christine P. Rhodes is a Licensed Independent Clinical Social Worker, and is a Certified Anger Management Specialist.