Description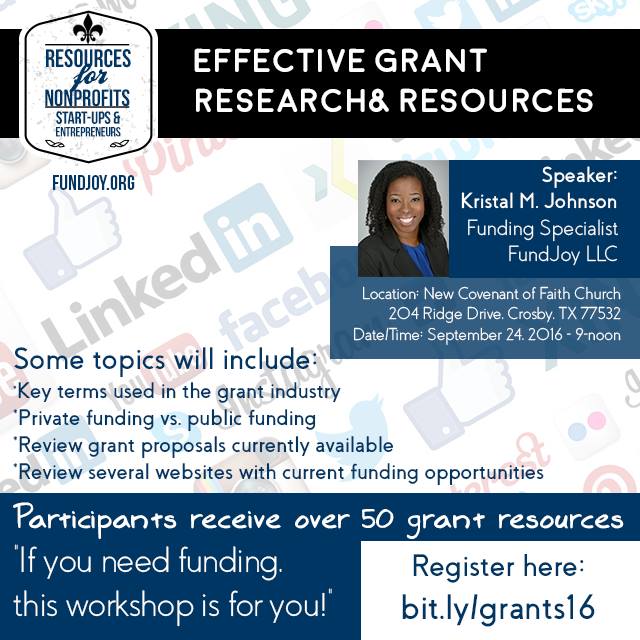 Participants are guided in their grant seeking by using an effective grant research tool ©. Participants receive over 50 grant resources to aid in your funding efforts.  We will research funding opportunities that support your programs. Topics covered are:

*Key terms used in the grant industry
*Private funding vs. public funding
*Review grant proposals currently available
*Review several websites with current funding opportunities 
*Analyze your organization fit with funding
This is an interactive workshop; feel free to bring your laptop or iPad.
**Light breakfast provided.