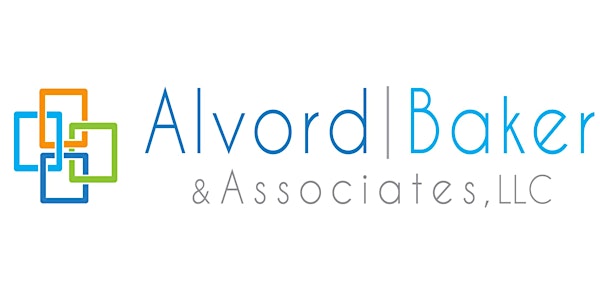 Effective & Ethical Telepsychology through Video Conferencing and PSYPACT
This CE is offered via home study. You will receive details within a few days of registration.
When and where
Location
Home Study 3200 Tower Oaks Blvd. Suite 200 Rockville, MD 20852
Refund Policy
Refunds up to 7 days before event
Eventbrite's fee is nonrefundable.
About this event

Effective and Ethical Telepsychology through Video Conferencing and PSYPACT (CE 3)
Mary K. Alvord, Ph.D. and Alex Siegel, J.D., Ph.D.
This CE satisfies the MD ethics requirement for Psychologists.
Level: This workshop is intended for psychologists across all levels of experience .
This workshop is available as a live webinar or as a home study recording following the live virtual presentation. For live webinar, you will receive instructions by email on how to participate. For home study, to receive CE credit, participants must successfully pass a quiz, note letters embedded in the recording, and complete an evaluation. If you prefer this opportunity, please select the Home Study- Telepsychology ticket option. Otherwise, please select the Virtual/Live -Telepsychology ticket. You will be sent instructions by email on how to participate regardless of which ticket you select.
The pandemic amplified the use of telehealth for client care. States joining PSYPACT has allowed more psychologists to practice across jurisdictions. Applied as primary, intermittent, or adjunct mode to in-person sessions, telepsychology via video conferencing (VC) can significantly reduce barriers to treatment when practiced in an ethical and informed manner. Within the past decade especially, research on Telemental Health (aka face-to-face) has shown promising results with various modalities and across a range of disorders.
This workshop will review relevant areas of the APA/ASPPB/APAIT Telepsychology Guidelines. Emphasis will be placed on the practical "when", "how", and "where" to apply Telehealth. Case examples, as well as demonstration using a HIPAA-secure video platform will highlight the range of possibilities, as well as risk considerations (client and location suitability). Treatment with individual and group clients, exploration of additional applications (e.g. office-to-office parent training), collateral treatment, and supervision will be discussed. Research on efficacy supporting VC will be briefly presented. Finally, client suitability, provider training and competence (technology and clinical), informed consent, regulatory issues, security measures to be considered, and risk/risk management issues. Each participant will receive a copy of a sample Checklist for providers.
Objectives
1. Describe at least two competence skills a provider must possess prior to practicing telepsychology.
2. Apply 3 critical elements to include in an informed consent for Telepsychology
3. Explain two ethical issues and strategies for effective risk management particularly when practicing with PSYPACT.
4. List two barriers or obstacles for interjurisdictional practice.
Presenters
Mary K. Alvord, Ph.D. is a psychologist and director of Alvord, Baker & Associates, LLC, a large group practice in Maryland. Past President (2013) of the American Psychological Association (APA), Division 46, Society for Media Psychology and Technology, one of her presidential initiatives was advocating for telehealth. She has been promoting telehealth and presenting talks on this topic since 2011. She is currently Adjunct Associate Professor of The George Washington School of Medicine and Health Sciences as well as President of the Board of Resilience Across Borders, Inc., a charity formed to increase access to mental health for youth. Dr. Alvord has been actively using video-conferencing telehealth for more than a decade and has trained about 10,000 mental health professionals on the ethical and effective use of telehealth for children through adults since the beginning of the pandemic.
Dr. Alex M. Siegel is an attorney and clinical psychologist. He served on the Pennsylvania State Board of Psychology for 13 years, 6 of which as Chair. Dr. Siegel was elected to the Board of Directors of the Association of State and Provincial Psychology Boards (ASPPB) and elected President of ASPPB in 2008. Currently, Dr. Siegel is the Director of Professional Affairs (DPA) for ASPPB. In his role as DPA, he serves as a liaison between ASPPB and state and national psychological associations. He provides training to new members of psychology licensing boards in the U.S. and the colleges of psychology in Canada. He was staff to the APA/ASPPB/APAIT joint task force on telepsychology and to the ASPPB task force on regulations for interjurisdictional telepsychological practice and a member of the PSYPACT task force. He is also Chair of the ASPPB Model Act and Regulations Committee (MARC). In addition, Dr. Siegel consults with state governments, attorneys, courts and maintains a small clinical and forensic practice.
More Information:
Please contact our CE Coordinator, Keri Linas at klinas@alvordbaker.com.
Continuing Education: 3 credits
Alvord, Baker & Associates, LLC is approved by the American Psychological Association to sponsor continuing education for psychologists. Alvord, Baker & Associates, LLC maintains responsibility for this program and its content.
Alvord, Baker & Associates, LLC is authorized by the Maryland Board of Social Work Examiners as a sponsor of Continuing Education. A certificate for Category 1 credits will be awarded at the completion of each workshop.
Have questions about this seminar?  Contact Alvord, Baker & Associates, LLC