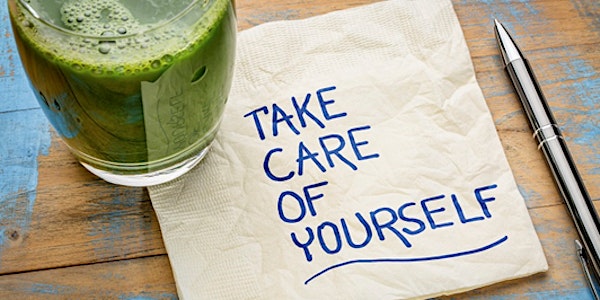 Effective & Ethical Self-Care FOR CLINICIANS: Post-Pandemic through Today
Self-care tools for mediating clinicians' risk for compassion fatigue & burnout due to the stressors of the last few years. NBCC Hrs: 6
Refund Policy
Refunds up to 7 days before event
Eventbrite's fee is nonrefundable.
About this event
The personal & professional stressors of the last few years have placed counselors, marriage and family therapists, psychologists, and clinical social workers at elevated risk for compassion fatigue and burnout. Most clinicians learn very quickly that impairment and burnout can sneak up on us before we even realize it. During this workshop, participants will explore how compassion fatigue develops for clinicians, and its relationship with countertransference, the development of vicarious trauma, secondary traumatic stress, and burnout. During this workshop, participants will be encouraged to engage in an honest assessment of both their levels of wellness and impairment, as well as take a look at the effectiveness of their current wellness practices. Participants will enjoy engaging in interactive self-care activities that can lay a foundation for the building of motivation and a renewed commitment to wellness. Codes of Ethics related to professional impairment will be reviewed. Discussions will also include practical examples of lingering, unrecognized impairment related to the multiple negative effects of the last few years that continue to impede clinical effectiveness long past the time when things seem to be "back to normal". Finally, clinicians will begin the creation of a personalized wellness plan and demonstrate how to facilitate one for others.
This course is approved for 6 Core or 6 Ethics CEs.
Course Learning Objectives
Consider the wellness - self-acceptance connection
Identify factors contributing to vicarious trauma, secondary traumatic stress, compassion fatigue, and burnout in clinicians
Discuss the impact of vicarious trauma, secondary traumatic stress, compassion fatigue, and burnout on professional and ethical service provision
Identify Codes of Ethics related to practitioner professional impairment
Assess practitioner levels of compassion fatigue and burnout
Identify self-care ethics and factors related to personal wellness preparation and maintenance
Develop a personalized wellness plan, and discuss ethical responsibility for assisting others to do the same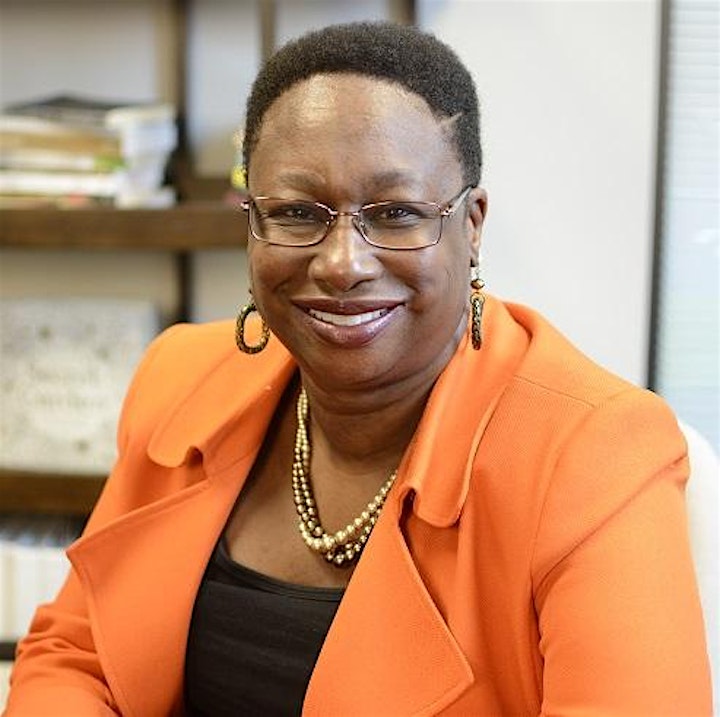 ABOUT YOUR INSTRUCTOR
Dr. Sonja A. Sutherland is the Founder and Chief Clinical Training Officer for Legacy Changers Training Institute for Mental Health Equity & Justice.
Currently, Dr. Sutherland is a Core Faculty member at Walden University in the School of Behavioral Health Sciences. Prior to beginning her tenure at Walden, Dr. Sutherland served at Richmont as an Associate Professor, the Dean of Assessment, Planning, and Accreditation overseeing programmatic and institutional accreditation, and was the Inaugural Director of the Office of Diversity and Inclusion.
She is a Licensed Professional Counselor (LPC) in the state of Georgia, a Board Certified Telemental Health Counselor (BC-TMH), and an Approved Clinical Supervisor (ACS). Dr. Sutherland is also a member of the American Counseling Association (ACA), the Association for Multicultural Counseling & Development (AMCD), the Association of Counselor Educators and Supervisors (ACES), and the Licensed Professional Counselor Association of Georgia (LPCA-GA). Dr. Sutherland earned her PhD (Counselor Education and Supervision) from Regent University, Masters of Science (Professional Counseling) from Georgia State University, and Bachelor of Science (Psychology) from New York University.
Born and raised in Brooklyn, New York, Dr. Sutherland is the founder and CEO of Legacy Changers Worldwide, an organization dedicated to providing family education and mental and emotional wellness resources. The Legacy Changers Worldwide umbrella has provided support through the Legacy Changers Counseling Center, The Family Healing Room, VASAYO, and previously as host of a local Atlanta talk-radio show focusing on family relationships and mental wellness. In addition, Dr. Sutherland provides intermediate and advanced continuing education workshops and post-masters supervision through Legacy Professional Development & Training.
Experience
 In the mental health field since 1998, and licensed since 2001, Dr. Sutherland has provided therapeutic services in the private practice, psychiatric residential, in-home, and outpatient mental health settings, for adolescents and adults, through individual, group, couples, and family therapy. She has specialized in working with adolescents, couples and families for the last 22 years. One of Dr. Sutherland's historical research interests has been evidence-based treatment within residential settings for commercially sexually exploited youth, which was a primary focus of her clinical expertise during her years as a clinician in the psychiatric residential setting. Her ongoing research interests include clinician-in-training cultural competence development and clinical supervision. Within the last 6 years, Dr. Sutherland has provided training, researched, and published in the areas of racial trauma, cultural competence development and training, the provision of culturally-informed clinical intervention and supervision, and social justice advocacy. Dr. Sutherland's primary clinical practice currently centers on providing clinical supervision services to post-masters clinicians pursuing licensure.
During her years in the field, Dr. Sutherland has also served as a Director of Mental Health and Clinical Services for mid – large sized outpatient mental health organizations providing therapeutic intervention in the Cobb, Atlanta, and Stone Mountain areas. In this capacity, Dr. Sutherland provided strategic and financial direction, administrative oversight and accountability for clinical service provision, as well as clinical supervision for mental health professionals providing services to the community at large. Dr. Sutherland has been an Adjunct Professor at Kennesaw State University, and during the last several years has been involved in ongoing training of undergraduate and master's level students entering the field. Dr. Sutherland provides clinical supervision services to clinicians pursuing licensure.
During the last 30 years, Dr. Sutherland has served as a guest lecturer, trainer and presenter for various organizations including Kaiser, ESPYR, Telehealth Certification Institute, the Georgia Psychological Association, and many others. She has presented regionally and nationally at professional counseling associations such as ACA, ACES, SACES, ASERVIC, CAPS, GCCA, AMHCA, and LPCAGA. Additionally, she has worked with social, civic, educational and clinical organizations such as the University of Georgia, the Foster Families Treatment Association, the Woman's Missionary Union of New York, the Women's Missionary Union of the Southern Baptist Convention, the National Office for School Counselor Advocacy, Elite Women of Excellence, local churches, and various mental health agencies.