Description
Getting A Response: Effective Email Techniques teaches participants how to effectively connect with potential clients via email and maximize these opportunities.
Getting A Response is for people who want to:
• Stop wasting time sending emails that never get read or responded too
• Increase response rate significantly
• Move from email communication into actual conversations with prospects and clients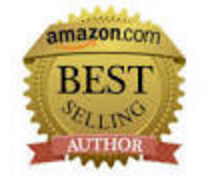 During her 22 years of sales career, she has gained extensive knowledge about the art of conducting business successfully and developing effective interpersonal communications.
From this workshop, everyone will take away simple, yet powerful techniques to implement and increase sales and positive feedbacks immediately.
*Ticket includes exclusive workshop, complimentary food and drinks, parking, networking, and a chance to win raffle prize. Bring your business card!
---
Interview with Nikki
1. Why is effective email communication so important?
- Effective Email is crucial because the majority of our interactions are done via email. In order to ensure your message is received with your intent, there are a few minor adjustments you can make to set yourself and the recipient up for success. This will ensure a positive interaction.
2. What is the missed opportunity by not having this skill?
- The missed opportunity is a breakdown in rapport between yourself and the receiver of the email. Also, you'll spend extra time and energy wondering if you should email again, wonder if they saw it, if they're going to respond. It's a time suck and frankly, who has extra time to waste on wondering if/when you'll get a response.
3. Is this workshop just for people in sales?
- This workshop is for anyone wanting to improve their response rate via email communication. Also, people interested in improved communication skills. Sales People are just 1 group that will benefit from this training. It's set up for everyone who uses email on a regular basis to find value in this workshop and the techniques shared.
4. Any other words of inspiration?
Participants are encouraged to bring 5 to 10 of their emails communications with them to the workshop.
There will be time to review the techniques and apply them to your own email communication. I (Nikki) will be offering to those who want it suggestions on how to improve their email messaging. A recent participant in this training course actually used 1 of the techniques during the class and was able to book an appointment with a client she'd been actively trying to get an appointment with for some time. These techniques work and are simple to implement.


---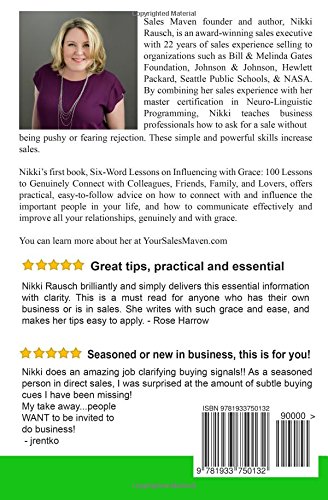 ---
AGENDA
6:00-6:30pm Check in, food & drinks, networking
6:30-8:00pm Speaker: Nikki Rausch
8:00-8:30pm Q&A, raffle drawing, networking
---


PARKING
Google Kirkland Campus parking lot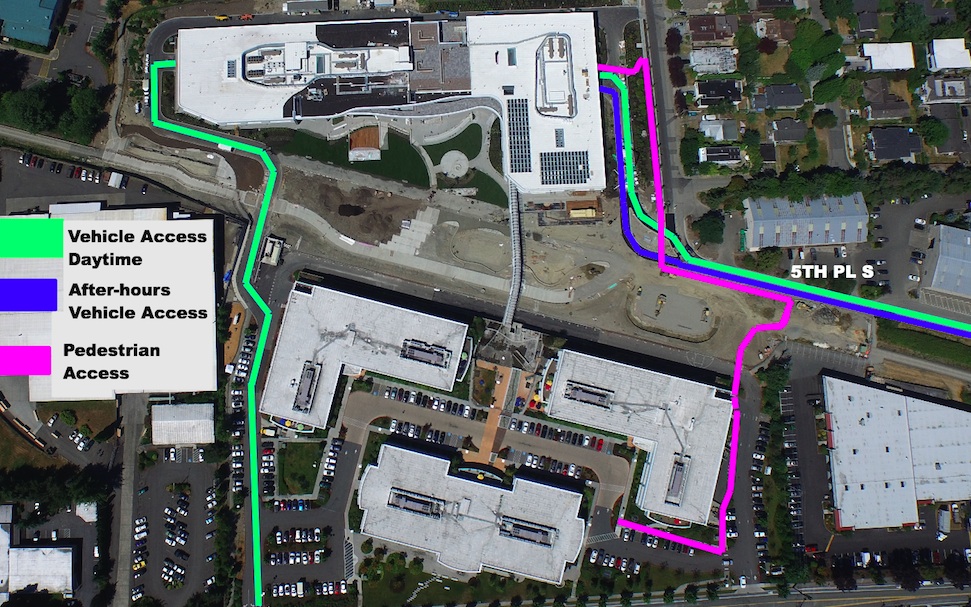 Directions:
From 6th Street, turn into the south campus entrance and drive past those buildings and cross the CKC. There is a stop sign there and a pedestrian path. Follow that drive around, it goes into the P1 garage level in building D.
Proceed to the central elevator lobby which is painted yellow. That lobby will be unlocked and you can take the stairs one flight up to floor 1.
The conference room "Okanogan River" is on that floor.
---


Please note: Tickets purchased thru membership discounts will be subject to confirmation.
All sales are FINAL. No refunds.