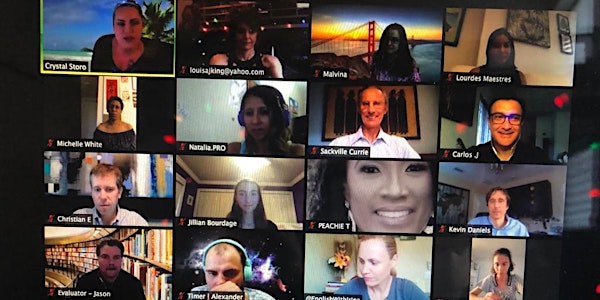 Effective Communication and Leadership Training Fort Lauderdale/Broward
Power Speakers is a welcoming and supportive Toastmasters Club for those who aspire to communicate well and grow as leaders.
About this event
PowerSpeakers Club was founded 17 years ago by a visionary woman, the late Joni Rosenthal who believed in the power of effective communication and visionary leadership. Multinational and diverse, our Club has been welcoming people from all walks of life who are interested in personal growth in a friendly and supportive environment. We believe in the transformative power of sharing stories, listening to one another, connecting, communicating and creating an environment of excellence that builds leaders. Powered by the public speaking and leadership training program of Toastmasters International, the warmth and the smiles of our members.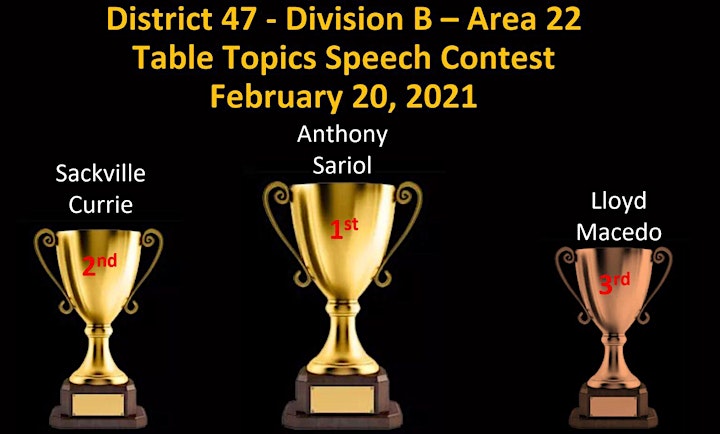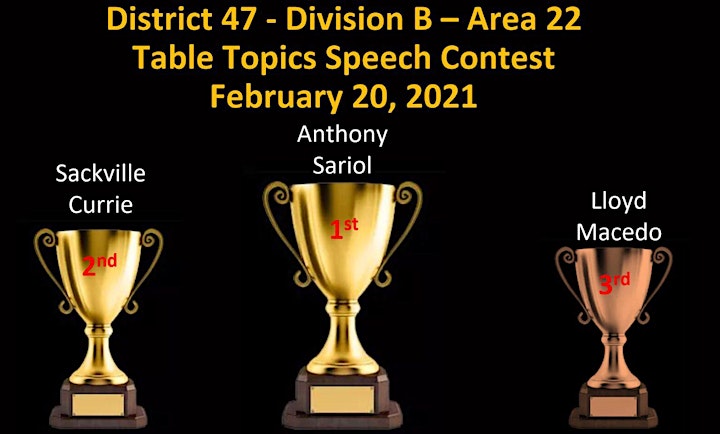 Congratulations to our members Anthony and Sackville for placing First and Second in Area 22 Table Topics Contest on February 2021!