Effective Cold Email Strategies to Supercharge Your Sales, Brand & Profits!
Description

The statistics have said it - email marketing works. But then you may be asking, why isn't it working for you?
For instance…
Are your email blasts not getting any responses?

Do you lack the email database to even start an email campaign?
Is cold calling to generate leads stressful, difficult and not worth your time?
Are you thinking that email marketing won't work for your industry?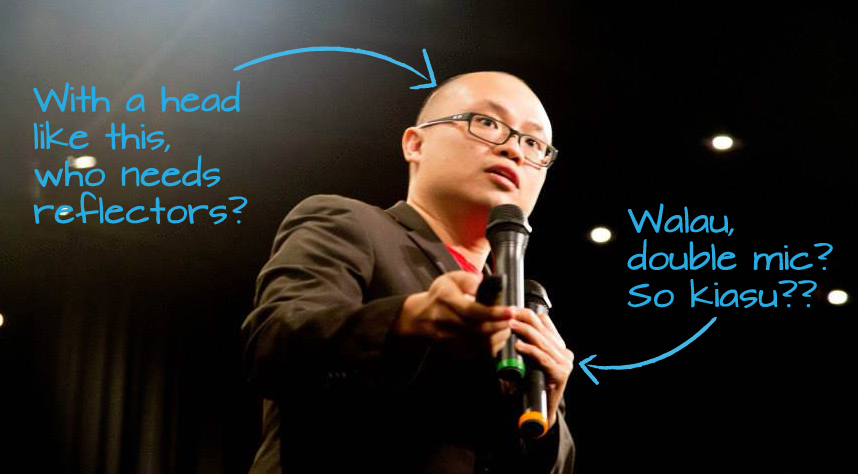 Hi, my name is Maverick, and let me make a confession:
93% of my business are through emails.
Yup, writing emails that sells is my rice bowl!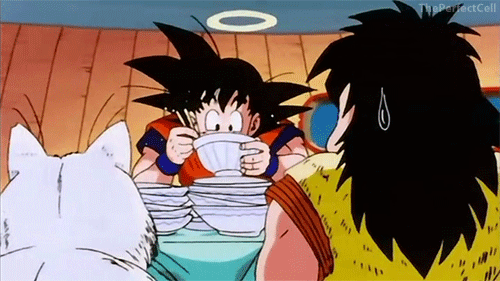 As a matter of fact, together with my co-founders of KICKSTART.MY, we grew a small entrepreneur meetup of 20 to a whopping 4300+ members mostly with emails, which cost us less than RM150 for the entire 3 years! #megacheapass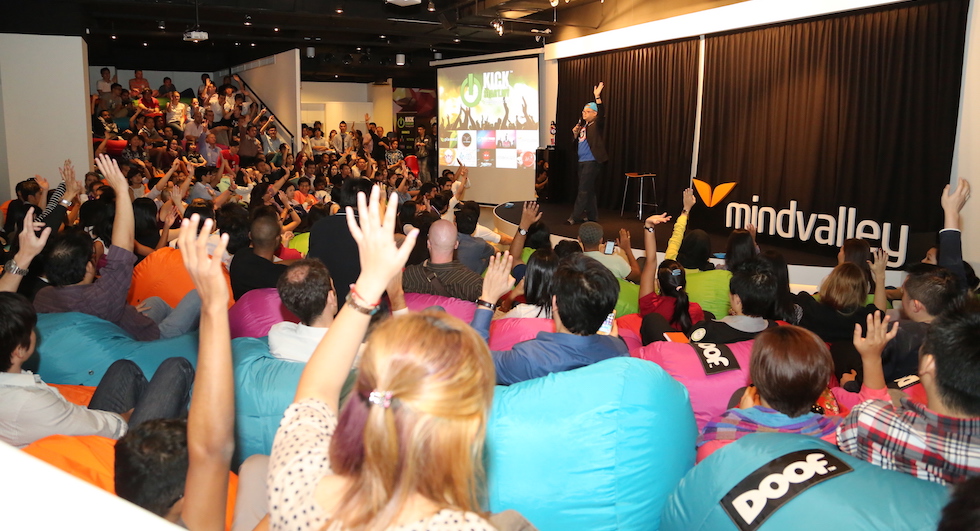 And I can show you how it's done.
But in case you're wondering if cold email marketing is for you, check out the 8 reasons below:
#1. Ultra high chance of reaching prospects
91% of the population checks their email at least once a day, which means they are bound to see your email (we'll talk about not getting in their junk folder later)
#2. Humongous directory of prospects
You have access to over 400 million (and growing) business databases that you can continue to harvest from over the weeks, months and years!
#3. Angle your sales approach
Using advanced targeting technologies, you can pinpoint the exact market you want to reach out to
#4. Create Personalised Messages
You can research on their background, job history, social interests, before dropping them an email
#5. Totally Scalable Sales Solution
An average salesperson can make about 30 cold calls in a day. You can send a pre-written, well-vetted email to 500 leads in 5 minutes
#6. Optimise-Set-Forget Automated Follow-ups
Depending on the action of your lead - open, read, respond or no-action - you can schedule multiple follow-up emails to be sent at specific intervals
#7. A soft touch:
Email is less intrusive and gives the prospect time to come back to you
#8. Low cost:
Your lead generation cost can go as low as RM0.53 per lead! It doesn't get cheaper than that!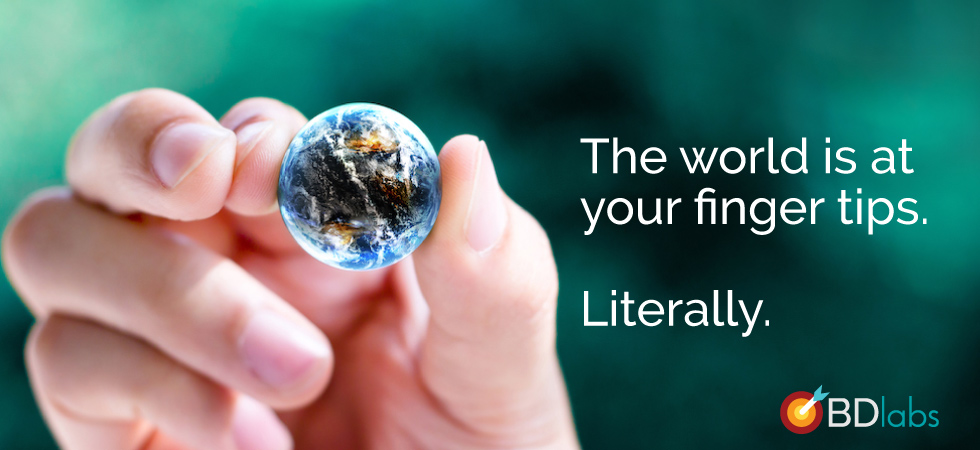 In this one-day workshop, let me hand-hold you and your team members through basics of writing a cold-email that people will open, read and respond, along with the fundamentals of setting up the technologies that will help you gain back more time and freedom. There's a goldmine of business database out there just waiting for you to send them a cold-email with a solution to their problems, and I will guide you through that.


Stop spamming your prospects, and start to get them talking to you.


Stop hitting yourself every time you miss your sales targets, and start breaking through the targets.


Stop coming back empty handed from networking events, and start to get your hands full of warm contacts with the help of technology, right at your desk!
---
WHO SHOULD ATTEND?
SME business owners

Entrepreneurs
If your business is >80% B2B
Business Development
Sales & Marketing
Anyone who wants to kick cold-calling in the balls and still 10X your sales and business opportunities!
---
WORKSHOP BENEFITS:
Learn how to setup a simple yet powerful lead generation system from a business database of over 400 million


Effectively leverage on low cost or even free tools to increase sales engagement by over 100%


Design an automated email sequences that will send those follow-up emails for you


Discover proven email templates to start an email conversation with a cold prospect


Enhance your copywriting skills so you can sexify even the most boring products and services


Identify + Validate market and untapped business opportunities that you had never thought of before
SOME OF THE TOOLS YOU'LL BE EXPLORING & LEARNING TO USE:

Yup! We will be getting hands-on with them!
---
ABOUT THE TRAINER: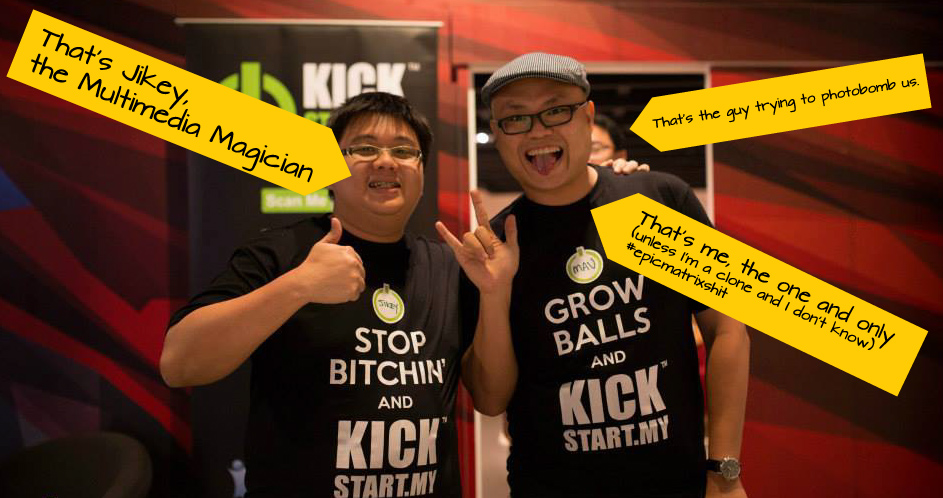 Hi, Maverick here again, and no, my mom didn't choose that name for me. Long story, but if we ever meet, I'll tell it to you.
And yup, what I said up there is true. Over 93% of my business comes from emails, and being a single-dad, I put food on the table by writing emails. It wasn't always easy, but my mom thought me what doesn't kill you just makes you stronger. I've made my blunders in email marketing, some more painful than others, but that's where the best lessons are from, eh?
I research my target market, identify their needs, look for a product or service to satisfy their needs, package it attractively and drop them an email. Sounds simple?
There's no fringe science behind this, or any miracle pill. I'm an engineering school drop out, I've got no formal training in literature, marketing or mass communication, which is why I'm particular about the methods that I use: they have to be easy and effective. My litmus test? It must be so simple that even my 8-year old son must know the principles behind it too.
And these are the strategies I will be teaching you in the workshop. Nothing against textbooks and lecturers, because I know they have their place in the world. I prefer sharing with you what works and what doesn't, show you the shortcuts and hacks, point out the dangers to steer away from, and also how to take your new skills to the next level.
---
COURSE OUTLINE:
0900 | INTRODUCTION & WORKSHOP OVERVIEW

Biz Dev for the new century

Mindset of a digital business executive
0920 | FUNNELOGY
Setting clearly defined business goals

Moonwalking your funnel - Knowing your sales sequence and sales cycle
Activity: Designing your sales funnel
0950 | YOUR PERFECT CUSTOMER PROFILE
The rich is in the niche

The S.A.M. test
The Baseline/Stretch test
Getting into the psyche of your customer
Identifying their pain/pleasure, problem/solution, dominant emotions
Activity: Defining your ideal customer
1030 | MORNING TEA + NETWORKING
1050 | LEAD GENERATION TECH
The legal issues

What to look out for when selecting a provider

Introducing LeadFuze & Salestools.io

Activity: Setting up your account
1150 | THE TRIPLE E OF EMAIL WRITING
The 4MAT of email structure

Activity: Force connect
Copywriting magic
Catchy subject lines
The preview texts
The first paragraph
The PS
Activity: Drafting your first email
1300 | LUNCH + NETWORKING
1400 | COLD-EMAIL TEMPLATES
Email myth buster #1: HTML vs. plain text emails

Email myth buster #2: Short vs. Long emails
Email myth buster #3: The School Method
9 easy templates to get you started
Activity: Writing your first cold email
1515 | CRM TECH
The super awesome Hubspot CRM

What to look out for when selecting a provider
Activity: Setting up your account
1540 | AFTERNOON TEA + NETWORKING
1600 | AUTOMATION TECH

Zapier to ease your life

Activity: Setting up your first zap
Follow-up tools & apps
1700 | Q&A AND WORKSHOP ENDS
---
F.A.Q.
You: Franky, Mav, do email marketing still work?
Me: For me, and many others who did it right, YES. Most of the time people will say email marketing don't work because they don't know how to do it. They would either hard-sell, use all the wrong formatting/coding that landed their emails in the spam folder, or just blindly hit send without thinking much. 95% of the population check their inbox at least once a day, so if you craft an interesting subject line, you'll be granted 4 seconds of attention as the reader reads the first paragraph, and if you play it well, that's enough time for you to get them hooked.


You: Ok, so you're saying that you can guarantee after this workshop, our emails will be delivered to the prospects' inbox 100% of the time?
Me: Actually, if there's such a workshop, I would pay to attend one myself. There are no guarantees, but you can increase your chances go getting a response from your cold prospects. Plus, email marketing costs a lot lesser than the ads you take.


You: I see you mentioned some web apps and tech platforms. Are you going to walk us through the installation and setup during the workshop?
Me: Yes, that's why it's important for you to bring your laptops. iPad and tablets are awesome, but they may not be enough.


You: If I manage to bring a couple of friends along, do we (or just me) get some discount?
Me: Shame on you! You would take the discount off your friends? Let me make it right. If you do bring along a couple of friends, I'll give all of you some discount, fair? Drop me an email at mav@kickstart.my and let's talk.


You: Hmph, how about I help you sell some tickets and you give me a commission?
Me: Ok, I like where this conversation is going to. Drop me an email at mav@kickstart.my and let's start talking. Now, do you have any other questions related to the workshop contents itself?


You: Got! I've been to some workshops and after the training, they just close the door, pack up and never reply to my enquiries. Are you gonna be like that too, Mav?
Me: I hate that too! Like it or not, I want to be able to ask questions after I tested some stuff out, and yeah, sometimes I'm left hanging. That's why the workshop comes with 3 months email support. Just drop me an email if you're stuck somewhere and I'll get back to you no later than 48 hours (sometimes I travel to places without internet connection). I would love to look at some of the cold-emails you'll be writing, and would love to learn from you too.


You: Phew! At least that's covered. Oh yeah, since you're a cheapass, I got to ask you this. The tools you will be sharing in the workshop, are they all free?
Me: Ok, I don't really know to take it as a compliment, but I think I will. :) Not all the tools are gonna be free, let me be up front. Most of them have trial periods or free tiers, which if you're a cheapass like me, you can leverage on it. At the end of the day, it's always about the value that you get.


You: Ok, fair enough. Do I need like a website or landing page for Cold-Email to work?
Me: Websites do lend credibility, but frankly, I'll teach you a few techniques in email writing where you can keep the conversation just between you and your prospect and the attachments you will be sending.


You: Can you come and train our internal staff, work with them and customise the contents to suit our products and services?
Me: Sure! Drop me an email at mav@plaseed.com and let's talk.


You: Ok Mav. Thanks for putting this workshop together. Oh yeah, now that I'm thinking about it, why did you put this workshop together in the first place?
Me: A lot of people ask me how do I carry out the sales process for my businesses, especially for those who knew I was an introvert and hates cold-calling. Plus, I have no sales team (unless my outsourced ones in Mauritius), no office and no proper org structure. And over time it's kinda tired teaching them one-on-one even if I'm paid for it. So I thought why not just make it a workshop and more people can benefit at the same time. And I always love having participants from different industries and markets in the room, because the opportunity for cross-pollination of ideas is endless!


You: True. So looking forward to the workshop! See you there, Mav!
Me: Cool! Thanks for the support!