Effective CEO/COO(GM) Partnerships: The Power of Collaborative Leadership
Description



CHICAGO WORKSHOP - JANUARY 10, 2018
Effective CEO/COO Partnerships: The Power of Collaborative Leadership
With Special Guest Speakers Who Run $5 to $50+ Million Companies: Frank Mariani and his COO, Paul Fraynd and his GM and Chris Imlach.
Learn how to unleash your company's full potential by upgrading your role as CEO and helping your right-hand men and women (key leaders) develop their roles as chief operating officer, general manager and division leader. Great companies are powered by highly productive partnerships at the most senior levels. Organize your company for greatness!
Bring your "number twos" and key leaders to this event, and together you will learn what each needs from the other in order to foster massive business growth.
The full-day workshop includes a tremendous line up of guest speakers (contractor CEOs and COOs) who will share case studies of their successful high-level partnerships. You will hear about their mistakes that were made on the way to building productive relationships that have set up their companies for huge success
Owners who attend will learn how to hand off responsibilities and grow into the role of visionary and hyper effective CEO.
Key employees who attend (Division Leaders, GMs, COOs, Operational Leaders) will learn where to improve themselves and the skills they need to master. Both sides (owners and employees) will learn how to work together with more mutual trust, efficiency and respect for each other's roles.
You leave with the following tools:
A written relationship contract between CEO and the "number two's", so you can stay in your lanes and get more done

Clarity at the top: what a CEO does vs. what a COO or GM does vs what other leaders do

A strategic plan outlining how all leadership roles will excel and work together over the next 12 months

How to use metrics and meetings to keep executive leadership on track

Useful tools and concepts presented by Jeffrey Scott and the guest speakers
EARLY BIRD SAVES $100 PER TICKET - SIGN UP NOW!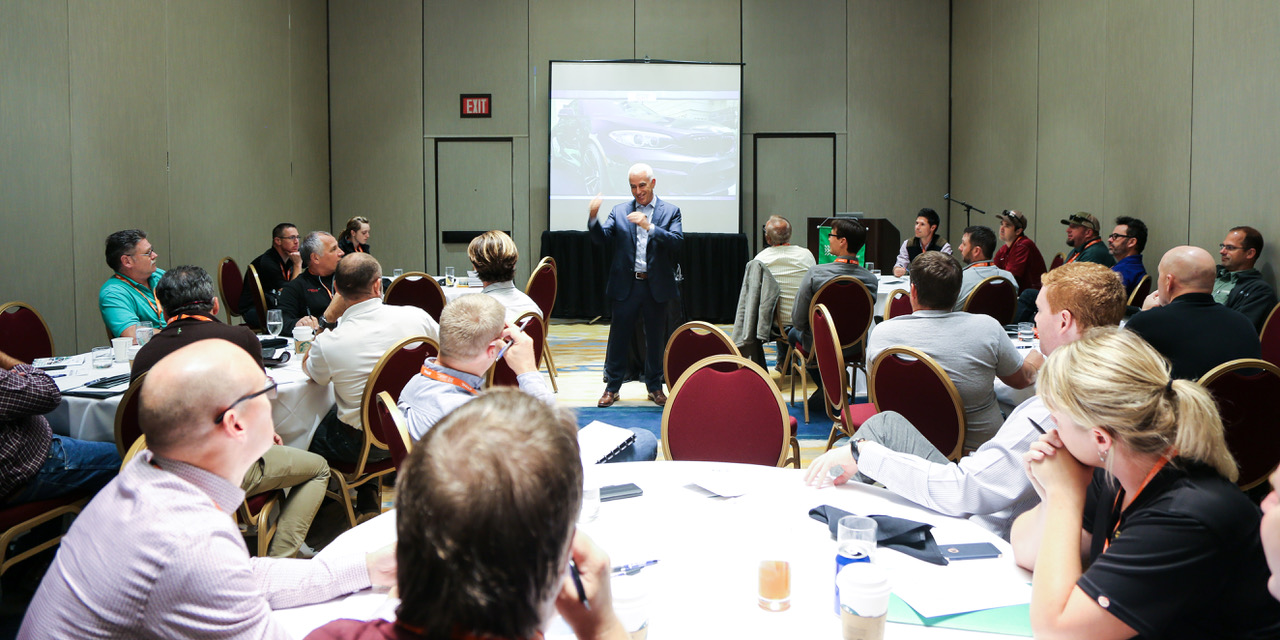 The Power of Collaboration VIP Dinner.
Enjoy an optional VIP dinner after the conference with Jeffrey Scott. Space is limited and offered on a first-come, first-served basis. Limited to 2 seats per company. Please RSVP to jeff@jeffreyscott.biz
Superstar Guest Speakers (CEO/COO Dynamic Duos)
Frank Mariani (CEO) & Fred Wacker (COO) of Mariani Landscape, Chicago, IL. A family run company built on hard work, high quality and uncompromising customer service through dedication, knowledge and tradition.

Ongoing training is a mandate at Mariani.
Paul Fraynd (CEO) & Ashly Neneman (GM) of Sun Vally Landscaping, Omaha, NE. They have built a company on basic fundamentals and values: people come first, everyone is an owner, we do it right…the right way.
Chirs Imlach (CEO) of Swazy & Alexander out of Newburyport, MA strives every day to offer exceptional products & services at fair prices to their customers. Swazy Alexander plays an active role in their community, and offer their employees ongoing training and education, a true Destination Company™.
Other guest speakers to be announced.
What others in the industry are saying:
This workshop made my vision more clear on what I need to do to improve how my Operations Manager and I are working together - Mark Mastantuono, Clintar, Burlington.
Never thought about a relationship contract or roles of CEO/COO until I attended this workshop - Reg Robertson, Custom Lawn & Landscape, Inc.
Jeffrey puts on an awesome workshop! - Darryl Orr, Pacific Landscapes.
Simplified success strategies and good leader relationship advice - Eric Engstrom, Carolina Landscape.
Our Sponsors

For those that are from out of town and need accommodation, we have contracted a group rate at the Holiday Inn Chicago - Rosemont. For reservations call 847-954-8625 or e-mail roselle.detomaso@ihg.com

There is a 24 hour shuttle services from Chicago O'Hare aiport to the hotel and our attendees are offered free parking.