Description
It's more than learning a job description or rules of the road, we'll help you understand

how to be an engaged, good board member!
In this one evening session, we'll discuss what good governance is and why it matters.
You'll learn your legal duties and the basic roles and responsibilities of board service.
There's nothing to memorize. Nothing complicated.
You'll leave with insights on how to bring the best parts of yourself to your volunteer board service!
This is the perfect session if you're a new board member or someone looking for help understanding your role.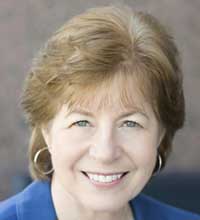 Mary Hiland, Ph.D., has over thirty five years experience in the nonprofit sector—both as a board member and executive director. She is an organizational consultant whose services focus on strengthening nonprofit executive and board teams as powerful forces for change. She is also an executive coach for new and experienced executives and board leaders.