Description
EFactor & The Soho Loft
present
SOCIAL MEDIA MARKETING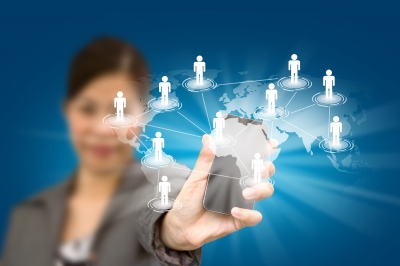 Image from freedigitalphotos.net
SOCIAL MEDIA MARKETING. How different is it from traditional media marketing? Many firms have weighed on this and they found that it is miles and ages apart from what they used to know of marketing that they find themselves at a loss. They grapple not only with the technology but more so with the philosophy involved. Entrepreneurs that persist on the old ways have a difficult time. But startup companies without the preconceived notions are now in a better position to adapt seamlessly to the changing times.The good news is you do not have to be an ultra-techie or a super-geek to become social media savvy. EFactor, as the biggest online entrepreneurial community, together with The Soho Loft, the global event platform for the private company marketplace supporting start-ups and SMEs, has put together the best in the field of social media marketing to share their expertise and experiences in an enlightening and interactive learning manner while creating a practical roadmap for all determined startups and SMEs who want to grow their business in the age of social media.

Find out how this October 2, 2012.

Agenda:

6:30 - 7:00 Registration
7:00 - 7:25 Keynote by Rex Freiberger
7:25 - 9:00 Panel discussion and Q&A
9:00 - 9:30 Networking
Moderator: To be advised
Keynote Speaker:
Rex Freiberger, founder of Disrupt Interactive

Rex is the co-founder of several internet businesses, including Highly Relevant where he served as CEO, bringing the company to a million dollars in revenue its first 2 years. Through his entrepreneurial career he has helped large corporations such as Paramount Pictures and Hyundai USA increase their online revenue. Rex has served as an internet marketing legal witness in several major celebrity cases. He specializes in SEO, SMM, CRO and PPC and regularly speaks around the United States sharing his unique mindset of online customer acquisition and rapid growth.

Panel of Speakers:
Michael Bellavia, Owner of HelpsGood and Tribe42
Michael runs a social media agency focused on using business intelligence to drive communication strategy. Clients include the Whole Foods, Ad Council, Smokey Bear, American Heart Association, United Way, USDA, EPA, Shelter Pet Project, USAID, Autism Speaks and Starlight Children's Foundation.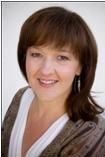 Amy Wenslow, Products to Profits, Inc.

International product expert Amy Wenslow teaches and implements the secrets to big business strategies for creating and marketing your product quickly, economically and profitably.

With over 21 years of experience in product development and management of consumer goods, she has done business in Hong Kong, China, Taiwan, India, the Czech Republic, Canada, USA. She has developed products for Beverly Hills Gold (QVC) for 3 years. Retail sales were just under $300 million dollars during that time. Wal-Mart placed a product launch order valued at $1,785,435.00 in 2006. Michael's sold over $2.5 million dollars retail on one of our product lines in 2007.
Success stories of Products To Profits, Inc Clients – Grew from placement in 1 store to over 1,400 locations in 13 months. Doubled profit margins and saved over $150,000 on a first order with their factory which more than paid all our fees for over 10 months of work. Another client obtained distribution across 14 distribution centers from a first meeting with Ace Hardware. Other clients have closed international licensing deals via corporate meetings that moved into negotiations with Procter and Gamble, Black & Decker, Stanley, Nestle.
Kyra Reed
With over 15 years of experience in marketing and branding, Kyra Reed has been an innovator in the booming field of social media marketing. She is a Partner at Adler Integrated, a Los Angeles based consulting firm dedicated to producing innovative social branding strategies and social product development. Clients include Staples Center/Nokia Theatre, Austin City Limits, and Thismoment. Her work with clients has been featured in numerous publications including Mashable, MTV, and FastCompany.com. Recently featured in Entrepreneur Magazine, she was referred to as a "Social Media Pioneer." In 2006, she was introduced to Nic Adler, owner of Sunset Strip icon, The Roxy Theatre. Together they built a branding and marketing strategy utilizing the concepts of community and transparency to save the legendary music venue from permanently shutting its doors. Their wildly successful efforts set an example for other businesses on the Sunset Strip who adopted the same social philosophy to improve their bottom lines as well. Kyra's work with Nic on The Roxy and the "Social Strip" has received countless awards for social innovation and they has been featured in the New York Times, NPR and TechCrunch. Kyra is the author of the 2006 "blog bible," Blog 101, The Beginners Guide to Blogging. She has lectured at UCLA and USC on Community Development and has spoken at a number of conferences on future social trends and changes in the business landscape including Digital Music Forum: West, Blog World, ASCAP Expo, Social Media Week, Gravity Summit, SXSW Interactive and SXSW Music. Her philosophy about Social Media has been featured in Beverly Macy's book "The Power of Real-Time Social Media Marketing" published by McGraw-Hill.
About EFactor (www.efactor.com)

EFactor Corp., the world's largest entrepreneurial community, provides its members with the people, tools, marketing and expertise to succeed and make real, trustworthy and lasting connections. At the core of EFactor is a strong algorithm that allows members to not only connect with a lot of people, but with the right people. In addition, EFactor provides knowledge, funding access and resources to reduce business costs, delivered through a unique mix of online social networking and offline domestic and international events. EFactor has over one million members in 185 countries across 90 industries. It is incorporated and headquartered in San Francisco.
EFactor Corp. is also the parent company to a number of subsidiary service organisations including: MCC International, a UK communications and public relations agency; EQmentor, a company that delivers matching software for mentors to find the best mentees. In addition, it develops a partnership with companies such The Soho Loft, a global event platform where attendees assemble in order to exchange ideas and opportunities that will help reshape capital markets and stimulate economic growth.

David Drake, Founder and Chairman of TSL, a subsidiary of LDJ Capital, has founded the Crowdfund Intermediary Regulatory Advocates (CFIRA) towards these goals. He is also a representative of the U.S. Commerce delegation to Brussels and Rome with European Ministers and legislators at theTransatlantic Economic Council forum in July 2012. Overall, TSL's mission is to bring global awareness and develop infrastructure to facilitate the country's capital formation, innovation and job creation. As such, The Soho Loft operates as the leading global corporate strategy adviser on financial and economic policy including, but not limited to, capital access and capital formation strategies for corporations and governments.