EEYSP 3rd Annual FUNDRAISER AWARD LUNCHEON
Description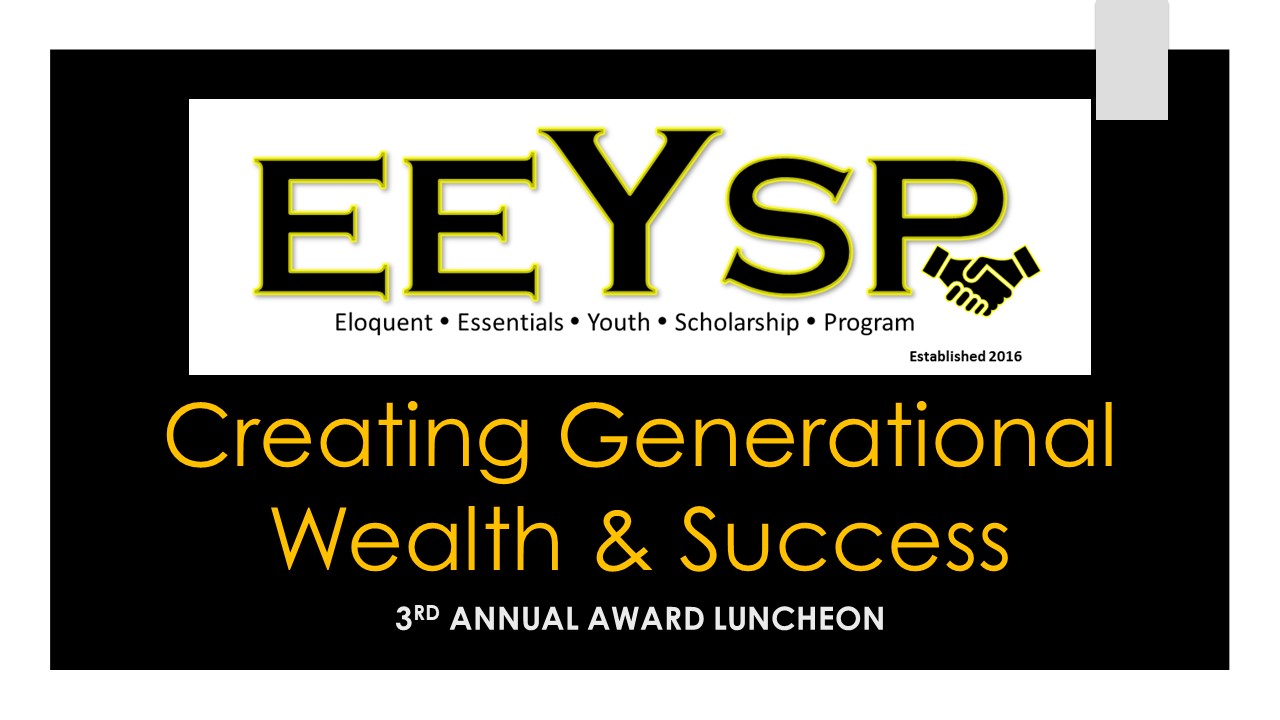 On Sunday, August 4th EEYSP, Inc. will honor its 3rd APOTTS and GEMS Award Recipients.
Established by Rismia Johnson to inform the community Eloquent Essentials is more than just an accessory company. EE is about building together and branching out beyond the surface.
This 3rd Annual Award Luncheon is taking place at the elegant and newly remodeled Bay Ridge Manor in their Crystal Room located at 476 76th Street, Brooklyn, New York 11209 from 2:00 PM to 6:00 PM.
With an expected guest count 100+ persons. Attendees will include Giver Enthusiasts, Entrepreneurs, Business Owners from private & corporate sectors & you! Guest will enjoy musical / dance performances and much more!
The recipients of the APotts Award recipient will be presented with a financial award and be partnered with a mentor for support and guidance for their future endeavors.
The recipients of the GEMS Award will receive a grant to provide financial support for their program.