Description
Eesti Rooma Klubi on osaline 2035 strateegia vormimisel. 2018 oktoobrikuine ettekandekoosolek toob teie ette kaks põlvkonda, mõlema esindajad on juhtinud Eestit läbi muutuvate aegade. Millisena näevad nad tänast ja homse võimalusi oma teed otsivas väikeriigis? Tule, kuula, mõtle kaasa!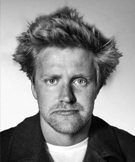 1. Marten Kaevats "Eesti pikk plaan": Kuidas näha kurvi taha ja teadlikult planeerida juhuslikust? Eesti 2035 strateegia kontekstis ja näitel.. Ettekanne 30 min, 15 min küsimusteks.
Marten Kaevats ilmub välja, kui guugeldate AI (tehisintellekt), Talsinki tunnel, isejuhtivad liikurid, e-Eesti jm edumeelse Eestiga seonduvad mõisted. Oportunistist ja alternatiivkultuuri gurust on saanud EV valitsuse nõunik.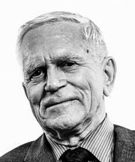 2. Andres Tarand "Suurprojektide menetlemisest". Ettekanne 30 min, 15 min küsimusteks.
Protseduurid on korrast ära, sellest ka konfliktid riigi, arendajate ja üldsuse pinnal. Ülesanne on koostada ERK märgukiri ja teha Säästva Arengu Komisjonile ettepanek võtta see teema päevakorda.

---
Vaata ka ERK kodulehte.
---
Küsite:

What are my transportation/parking options for getting to and from the event?
Registreerunud saavad tasuta parkimise juhised.

How can I contact the organizer with any questions?
Miks on osa teksti võõras keeles?
Sest enamik äppe ei näe Eestit oma sihtriigina. Kus on kohalikud itimehed?