Eesti Rooma Klubi juubelikonverents

Monday, December 10, 2018 from 10:00 AM to 3:00 PM (EET)
Event Details
Eesti Rooma Klubi
Rooma Klubi 50.-ndale aastapäevale pühendatud konverents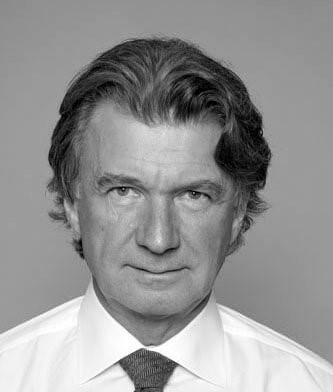 Tallinnas, Keskkonnaministeeriumi saalis,
10. detsembril 2018
Algus 10.30. Enne pool tundi kogunemiseks
Avasõna -- ERK president Andres Tarand
Tervitus -- KK-minister Siim Kiisler
Esimene teema – Rooma Klubi 50 aastat — toimub inglise keeles
Rooma Klubi põhiseisukohtade areng ajaraamis 1972 – 2018, ("Kasvu piirid" kuni "Üleminek on võimalik"). See on raamistik, milles keskendume ÜRO ja teiste asjasse puutuvate institutsioonide tegevusele. Kui pädevad on Rooma Klubi prognoosid? Kui õppimisvõimelised on riigid? Kuidas inimkond päästaks Maa ja iseenda?
Ettekanne Rooma Klubi aupresident Anders Wijkmanilt 30 min
Järgneb paneel. Moderaator Andres Tarand
Anders Wijkman, Keit Kasemets, Tarmo Soomere, Tuuli Stewart, Lauri Tammiste, Erik Terk
Umbes kell 12 paus
Kell 12.30 Teine teema – Väikeriigid globaliseeruvas maailmas
Maailma rahvaid ja riike mõjutab üha enam globaliseerumine, mille suurmõjutajateks tahavad olla suurriigid. Et selles keerulises protsessis mitte olla vaid objekt ja ohver, tuleb väikeriikidel enam tunnetada oma osa ja vastutust maailmas toimuva eest. Kahtlemata eeldab see väikeriikide ühtsust ja viljakat koostööd oma rahvaste huvide eest seismisel. Ja küsigem arutluses, kas globaliseerumine on ikka see, mis väikeriigi rahvastele õnne õuele toob?
Ettekanded Raul Eamets, Tõnu Kaljuste á 15 min
Järgneb paneel. Moderaator Maarja Vaino
Raul Eamets, Tõnu Kaljuste, Jaak Jõerüüt, Valdur Mikita, Ivar Raig
Kummagi paneeli lõppu jäetakse kuni 20 min dialoogiks auditooriumiga.
Lõppsõna President Andres Tarandilt – minutit 5 - 10
Eesti Rooma Klubi aastaraamatu esitlemine
Kell 14 Lõunaeine
When & Where

Keskkonnaministeerium
Narva mnt 7a
Tallinn
Estonia


Monday, December 10, 2018 from 10:00 AM to 3:00 PM (EET)
Add to my calendar
Organizer
Eesti Rooma Klubi (ERK) on poliitikaväline mõtlejate ühendus. Klubi eesmärgiks on probleemide defineerimine, trendide sõnastamine, strateegiate võimaluste vaagimine ja tegelike süsteemsete lahenduste sedastamine.
Enam ei ole olemas nn eesti asja, kuid ka globaalsed probleemid leiavad lahenduse lokaalselt, suhtestatuna Eesti kultuuriruumiga.
Meie eesmärgiks on toetada üldsuse paremat mõistmist
iga inimese vastutusest Maa saatuse eest.
ERK on Eesti rahvuslik ühendus Rooma Klubi ülemaailmses võrgustikus. Katusorganisatsioon Rooma Klubi on asutatud 1968 Itaalias. 2008. aastast asub Rooma Klubi peakorter Winterthuris Šveitsis.
Rooma Klubi raportid (Reports to the Club of Rome) on nii Euroopa kui ka maailma poliitika- ja arengunõustajatele oluliseks suuniseks strateegiate koostamisel ja trendide teadvustamsel. Üha rohkem püüab ka ERK suunata ja toetada poliitiliste otsuste teadus- ja teadmistepõhist kandepinda. Leia Eesti Rooma Klubi koduleht.