Sales Have Ended
Registrations are closed
See kõnekoosolek on juba minevik. Jälgige ERK kodulehte ja osalege meie järgmisel koosolekul. Kohtumiseni!
Sales Have Ended
Registrations are closed
See kõnekoosolek on juba minevik. Jälgige ERK kodulehte ja osalege meie järgmisel koosolekul. Kohtumiseni!
Description
Teema: Strateegia "Eesti 2035"
(klikka >> EV peaministri Strateegiabüroo koduleht)

Jälgi meie strateegialehte kodulehel - toome seal ära mõnede kodumaiste ja rahvusvaheliste ekspertide arvamused sellest, mis asi on strateegia ja milline võiks sobida Eestile. Vaata, millised küsimused jäid vastuseta EV presidendi poolt oktoobris 2018 ja millele ta nüüd vastas.

- - - - - - - - - - - - - - - - - -
ERK kõnekoosoleku avab president.
Järgneb inforing - mis on toimunud kahe koosoleku vahepealsel ajal. Muuhulgas kuuleme, et:

Tarand - käis lõunas puhkamas/ Tuhin tuisu eest lõunasse põrutada päädis sellega, et pidama saadi alles poolusel. Mõni sõna juttu ja paar pilti ka.

Vooglaid – ilmus raamat ja mitte lihtne raamat / kohapeal saab osta/tellida soodsama hinnaga, kui juba ei ole soetatud, loetud.

Ettekanded:
Konkurentsivõime kava 2020: 27-02-2019 tuli välja Euroopa Komisjoni raport riikide sh Eesti vahetulemuste kohta; 06-03-2019 toimus Riigikantselei sellekohane arutlus. Kiire kokkuvõte: Eesti 2020 eesmärkide täitmine Euroopa Komisjoni hinnangul, mida on sellest lugeda või õppida.


Põhiettekanne – Paul Tammert "Eesti 2040". Põhiettekanne ca 1h, 15 min küsimusteks.

Soome Parlamendi Tulevikukomisjon avaldas 2018. a. kevadel pea 500 leheküljelise aruande: Soome sada uut võimalust 2018-2037, ühiskonnakorraldust muutvad radikaalsed tehnoloogiad. Rooma Klubi reportitele aluse pannud raamat "Kasvu piirid" andis ennustuse, et aastatel 2020-2025 algab pikaajaline ja kõikehõlmav kriis, mille käigus sureb 2/3 inimkonnast ja mis põhjustab saja-aastase majandusliku languse. Eesti 2035 seda ette ei näe.

Milline on veel üks võimalik vaade strateegilisele mõtlemisele, toob teie ette Paul Tammert - mitmete raamatute autor, kauaaegne õppejõud ja koolitaja.
Ü. Vooglaidi raamat "Elanikust kodanikuks".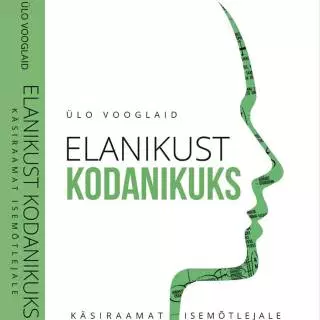 ERK aastaraamat "Mõõt või meelevald" on veel saadaval, kuid mitte kauaks.
---
Palju huvipakkuvat ja ülevaatlikku infot leiad Eesti Rooma Klubi kodulehelt.

Külalised on oodatud registreerumisega

KUI SA EI ELA TALLINNAS, tea, et meil on esindajad Tartus ja Saaremaal, Jõgeval ja Pärnus. Küsi!
---
Küsite:

What are my transportation/parking options for getting to and from the event?
Registreerunud saavad tasuta parkimise juhised.

How can I contact the organizer with any questions?
Miks on osa teksti võõras keeles?
Sest enamik äppe ei näe Eestit oma sihtriigina. Kus on kohalikud itimehed?