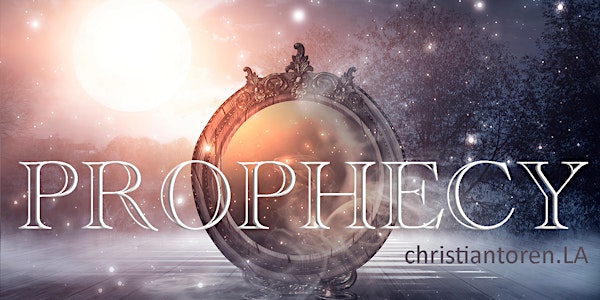 EERSHIP, Ancient Prophecy - SUN Day 2 of 2 | 04 | Fullerton, CA
A Seer are soothsayers ("Truth Sayer") uses supernatural powers to predict the future by observing other realms and prophesying the future.
When and where
Location
2500 N Hollywood Way 2500 North Hollywood Way Burbank, CA 91505
About this event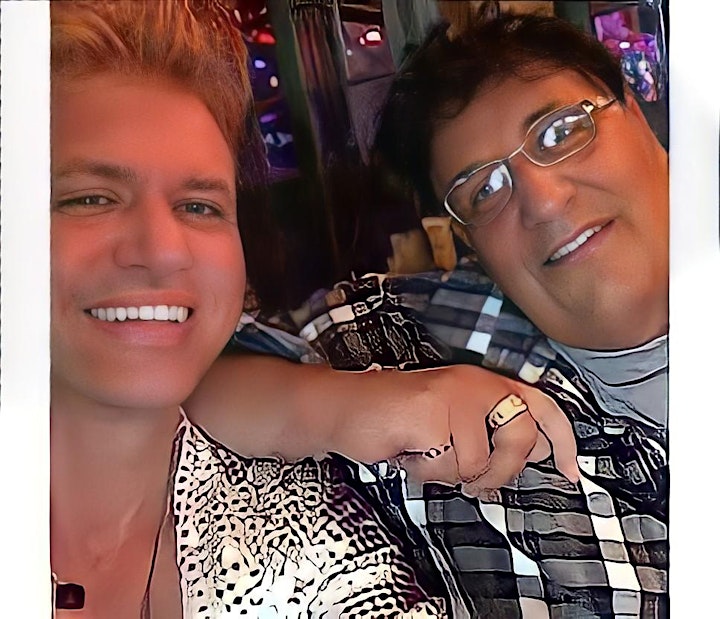 (310) 427-1700 | christian|TOREN www.christiantoren.LA | admin@christiantoren.LA
SEERSHIP - Master Class offering
Level - 2 "Prophecy"
A Seer is one that precisely envisages events, actions, or developments. He or she is credited with extraordinary moral and spiritual insight. A seer practices divination particularly by concentrating on a glass or crystal globe.
Sometimes a seer is referred to as a clairvoyant, other references will call them prophets. Seers professes supernatural powers as they can see into the future. This power allows the Seer to discover hidden knowledge. Their practice is to observe other realms of life and consciousness to [anticipate] the future. These few Oracles were reverently called "Soothsayers," as the term defines a [Truth Sayer.] Their incomparable ability was quintessential to the survivability of kingdoms - indeed, Kings and Queens of the ancient world could save countless thousands of lives be ascertaining the outcome of conflict and war through an infallible Seer.
Spirituality, esoteric philosophy, and biblical religions venerate the Seer as a [savior] and bestows upon them the karmic recompense of timeless indebtedness reimbursable in Life as longevity, health, prosperity, blessed procreation and honored enterprise.
(see SEERSHIP course) on the www.christiantoren.LA training website 310.427.1700)
LECTURES
the christian|TOREN development courses consist of 8-10 hour days. These are packed with many, and varied, training environments. The primary format is the fast-paced, multimedia, focused Training Lectures. Every course, and each day will have one or more these. Class size might vary depending on the course, but we rarely would have more than 16 participants since everyone will need to be interactively involved. We will extend the hours in the day if needed to ensure everyone is properly experienced.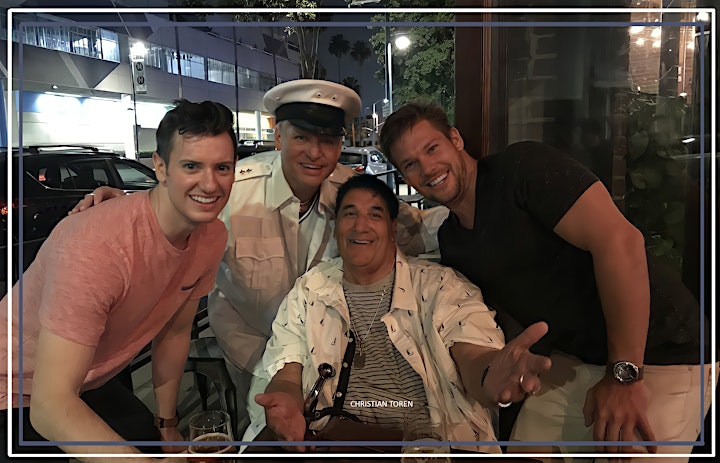 WISDOM OF THE FALL
Light came Out of the Darkness. When life fell from the Heavens, Wisdom began. The Archangels that were part of the Fall covered a third of the sky, ...they were many - and Archangel. But, this WAS NOT a negative, nor evil thing - quite frankly, it was the actual [INTENT] of the creation of the Physical Plane. Since the Fall, humans and life has been guided and supported by Archangels and Guides.
This is literally in the Bible, though you might need to know how to decipher the coded words. All [true] esoteric insight was buried deep within a fashionable discourse intended specifically for the uninitiated. This was both to preserve it, and protect it - true knowledge had/has the power to change the world.
christian|TOREN courses reveal the hidden secrets, along with its attentive methods and training - the student becomes a Master in the field.
(310) 427-1700 | christian|TOREN www.christiantoren.LA | admin@christiantoren.LA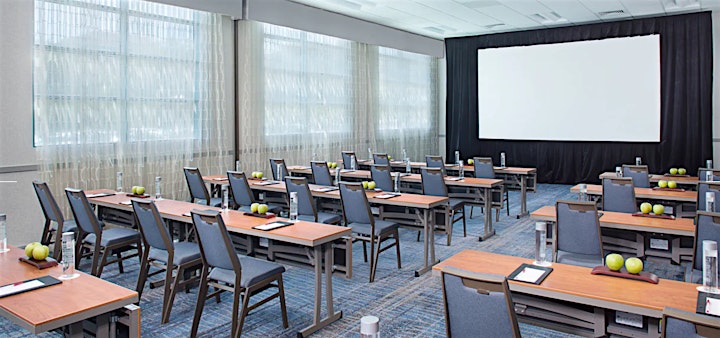 PRESENTATIONS
Every course will have formal presentations in a comfortable and engaging environment. These are spellbinding performances where your instructor christian Toren will literally channel for an hour or more the scope of the course. Most students share that the experience was mind-blowing, and that it creates considerable excitement about undertaking the remainder of the program. This discussion format allows for considerable question and answer time which can prove mind-blowing, because - there is always an answer. You are in good hands at the christian|TOREN training center.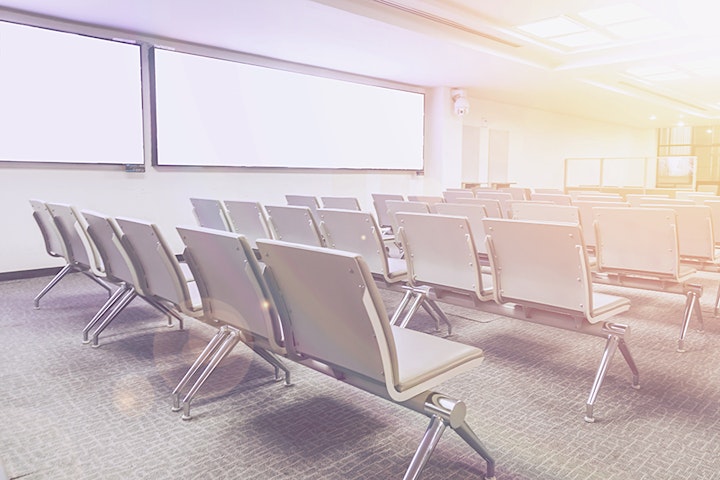 PROJECT ROOM
The christian|TOREN development courses all include a fair amount of actual practice and student participation. Every day, in fact, will include these real-world demonstrations of the skill sets being developed, and every student gets equal attention and focus. All courses WILL require the student prove they have learned and understood the skill set, and each student will demonstrate their new abilities throughout the course. The Project Room have ample development and project desks and space to perfect their craft, and to use the training materials. Every student will be interacting with every other student when demonstrating their progress, and each will get peer review. We deliberately make our environment more demanding than the real world so we, and you, have confidence in your new-found abilities, and training.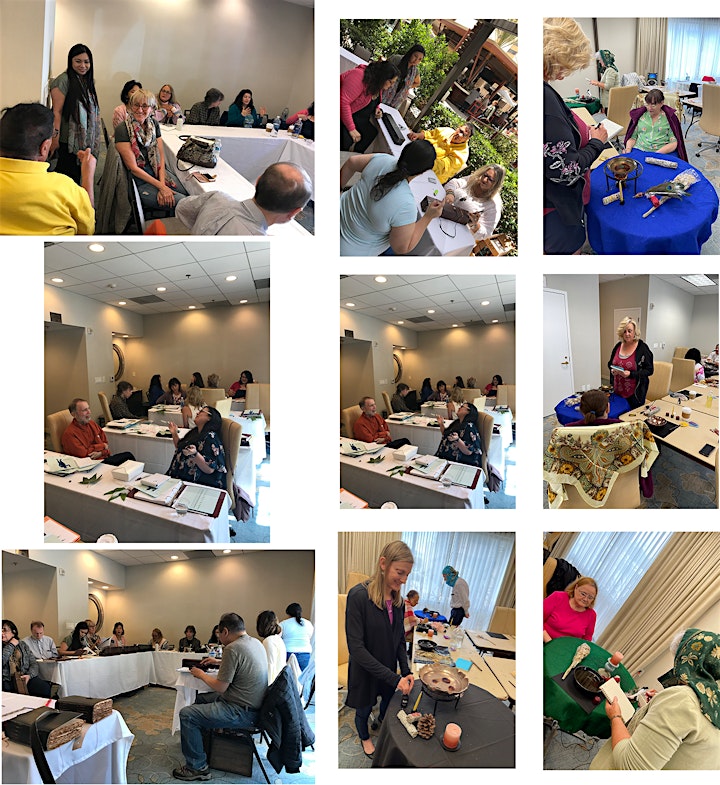 PRIVATE READING
Christian Toren is the foremost clairvoyant psychic medium in America today. His 5 decades of experience has elevated him to master-class in the world. This will translate into the breadth and depth of areas he can broach. Christian is distinguished in the psychic world as the [problem solver]. If you need to transform your life, or situation, then a Reading by Christian is a blessing in disguise. "All problems are solvable."
Path | Finding your SoulMate | Direction | Security issues | Health matters in the body | Family relationships | Moving | Connecting with family | Guides | Job Search | Aura
Clairvoyant phone session is $300. For 45-minutes. Call (310) 427-1700 to arrange an appointment that is convenient for you.