Description
This Year's Theme:

Empathy, Equity and Excellence

EDxED is a conference for educators run by educators from Hudson High School of Learning Technologies, a public high school in New York City. This Professional Learning conference features relevant professional development content for all educators — including subject-area teachers, school administrators, physical education teachers, librarians, counselors and arts teachers.




The mission of the EDxEDNYC Professional Learning Conference, designed for educators by educators, is to share best practices of pedagogy within and beyond the classroom, to network with other innovative thinkers and to continue conversations on student engagement, innovation, technology, instruction, fostering discussion, questioning, reflective leadership and design-thinking within our schools.




Our sessions are not typical conference presentations, but rather conversations where all attendees share ideas and best practices. Session hosts are working educators who act as true facilitators, guiding attendees through deep conversation. Attendees walk away feeling inspired, brimming with ideas and connected to an expanded network of truly awesome educators!

Learn more at

www.edxednyc.com




CTLE Credits Offered




This conference is a free Professional Development event in conjunction

with the New York City Department of Education. Educators from anywhere are welcome!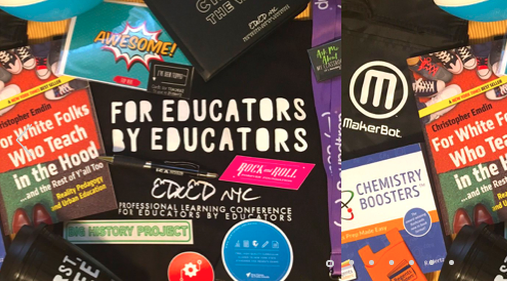 Want to become a vendor/sponsor? Visit www.edxednyc.com/sponsor-us