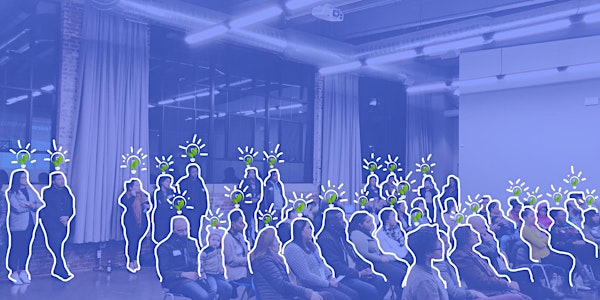 EduLeaders of Color R.I. December Meetup
When and where
Location
Southside Cultural Center of Rhode Island 393 Broad Street Providence, RI 02907
Description
"If you plan for a year, plant a seed. If for ten years, plant a tree. If for a hundred years, teach the people. When you sow a seed once, you will reap a single harvest. When you teach the people, you will reap a hundred harvests." -Kuan Chung
Are you an educator, leader, or community member who is interested in connecting with others to address inequities in our systems?

Do you have innovative ideas on how to support and empower leaders and educators of color?

Are you interested in supporting students from historically underserved and marginalized backgrounds?
If so, please join EduLeaders of Color Rhode Island for our last meetup of the 2018 year! Be part of our growing education ecosystem that supports, empowers, and elevates the voices of educators and leaders of color.
Our December meetup will be hosted at Southside Cultural Center of Rhode Island. We will feature several leaders from different backgrounds who are working to improve the lives of our young people.
Speaker line-up:
Kyle Quadros started his career as a 2009 TFA corps member in Phoenix, AZ. Kyle taught in a 1-4 self-contained autism classroom before moving back east as a Dean of Students at Match Middle School. After Match, he took on a principal position at Blackstone Valley Prep, Elementary School 1. During his six years as principal, Kyle ran a commended school and maintained some of the highest academic scores in the state. Kyle helped Blackstone Valley Prep in winning National Charter School of the year. He has extensive experience in behavior through his work with Butler Hospital, Bradley Hospital, and home-based services in Rhode Island and Arizona.
Kyle is co-founder of TILO, a non-profit organization designed to provide outreach, education and consultation to parents, families, caregivers, providers and schools on the prevention and treatment of childhood trauma. Kyle is currently completing his Provider Certification Training in Collaborative Proactive Solutions and completing his clinical supervision for his BCBA. Kyle lives in Pawtucket, Rhode Island with his wife and two children.
Vanessa Vigil is a longtime Providence resident, born and raised in the West End. She currently works as a Community Care Coordinator for Neighborhood Health Plan of Rhode Island. In her line of work she provides care for low income for elderly and disabled community members. As she pursues her career in health, she also is enrolled at College Unbound where she is completing her Bachelor's degree in organizational leadership and change.
Vanessa is an advocate for educational equity and is a parent of student at Paul Cuffee School. She also serves as an Advisory Committee Member for EduLeaders of Color Rhode Island.
Kajette Solomon is the Education Program Coordinator at the RISD Museum where she manages the Docent Program as well as the coordination and realization of the Museum's many programs that create connections between audiences, collections, and exhibitions. Before moving to Rhode Island, Kajette was an Account Manager at Bridgeman Images in New York working with museums, educational publishers, advertising agencies and design firms. She has also held positions at Gallery Z in Providence, The Neuberger Museum of Art at Purchase College, the Studio Museum in Harlem and at David Zwirner Gallery in New York City. She has a BA in Art History from Arcadia University and MA in Modern and Contemporary Art History, Theory and Criticism from State University of New York at Purchase College.
Please also note, that we will be working with a local business called VSSMV Consulting, located in the West End, to collect donations for families who can use the support during this time of the year.
VSSMV Consulting

focuses on advocacy work for undocumented families by providing assistance in completing and submitting documents to gain citizenship status; providing interpretation services; and tax preparation support.
At the meetup, we will be collecting new toys for children ages 1-14, winter clothing items, and gift cards.
As always there will be food, beer, and wine served during the event.
In Solidarity,
EduLeaders of Color Rhode Island