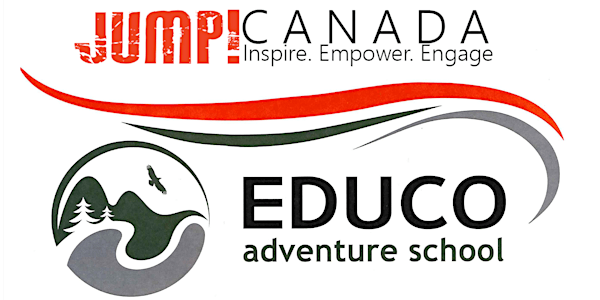 Educo Community Open House 2020
Come join us online in lieu of a Fall Clean Up Weekend to connect, laugh, and learn with each other as a community.
About this event
This year has looked a bit different from the rest, but it wouldn't be Educo if things weren't a bit out-of-the-box so we present to you our first ever Virtual Community Open House!
Every year, we typically hold space around this time for a Fall Clean Up Weekend on our site up at 100 Mile House. This is a chance for anyone to come visit the site, help us close up for the season, and enjoy good company all at the same time. Due to COVID this is of course not an option, however we did not want to let the opportunity to connect pass us by and so this is what we have to offer instead.
Everyone and anyone are welcome. Community members, friends, past & prospective students and families, seasonal staff, educators, admirers from afar - you are all welcome to join us for 2 hours of re-connection and fun. Learn about what Educo has been up to this past year, our hopes and dreams for the future, and also enjoy some space to connect with familiar and new faces alike. One benefit of a virtual space is that location need not be an issue, so we hope to see as many people as possible!
*Note: if you are in a household with multiple participants, please register each individual separately so we know how many total people to expect and can plan accordingly. We strongly recommend anyone aged 10 and older has their own device (ideally a computer or laptop) and are in separate rooms (as audio feedback can disrupt virtual events). Children under the age of 10 are very welcome to attend as well, in that case we recommend sharing a screen with a parent or older sibling.
What: Educo Community Open House
When: Saturday Nov 28 @ 1-3pm PST time zone
Who: Anyone!
Hope to see you there,
the Educo Team (ie. Amber & Arizona)