Description
Coding is Valuable, Fun and Creative for Kids Teaching it should be the same for educators!

Coding has captured the attention of educators across the United States. We know that coding and engineering are valuable skills that can unlock dramatic opportunities for kids. But this subject is so new to schools that educators across the country have yet to find curricula and training to help them teach this 21st Century skill.
That's about to change.
Join the staff of TECH Edventures for a one - day professional development workshop for teachers in grades 3-8 that will give you tools to begin using code in your classroom.

Date: Monday, November 20, 2017
Location: TECH Edventures, 17290 Preston Road, Dallas, 75252
Times:
Session I: 9:30am-12:30pm (Intro to Python Coding with Trinket)
Session II: 1:45-4:45pm (Python Coding for Math Teachers)
NOTE: AM and PM sessions are independent. You may attend only one or both.
Session I: Intro to Python Coding with Trinket (9:30-12:30)
Python is one of the most widely used programming languages in the world. It's simple, intuitive and fun to learn. Trinket is a web-based platform that allows educators to teach this language without installing any software. In this session, educators will learn how to use the Trinket platform, how to lead basic classroom exercises within Trinket and how to customize lessons for your school. Try a hands-on demo with a simple Trinket script here, or a more complicated one here.
You'll leave this session with fluency in the Trinket platform and enough skill to use it immediately in your classroom.
Session II: Python Coding for Math Teachers (1:45-4:45pm)
Where does coding fit into the school day? What would excite students to view math as valuable, fun and essential to their lives? In this session, we'll answer both questions as we sample three math lessons that integrate project-based learning, computational skills and Python coding. Bring your TEKS outlines, textbooks and next semester's lesson plans. We'll end the session by designing one piece of Python curriculum around actual content that you are teaching.
You'll leave this session with practical tools for integrating coding and mathemtics within your classroom after Thanksgiving.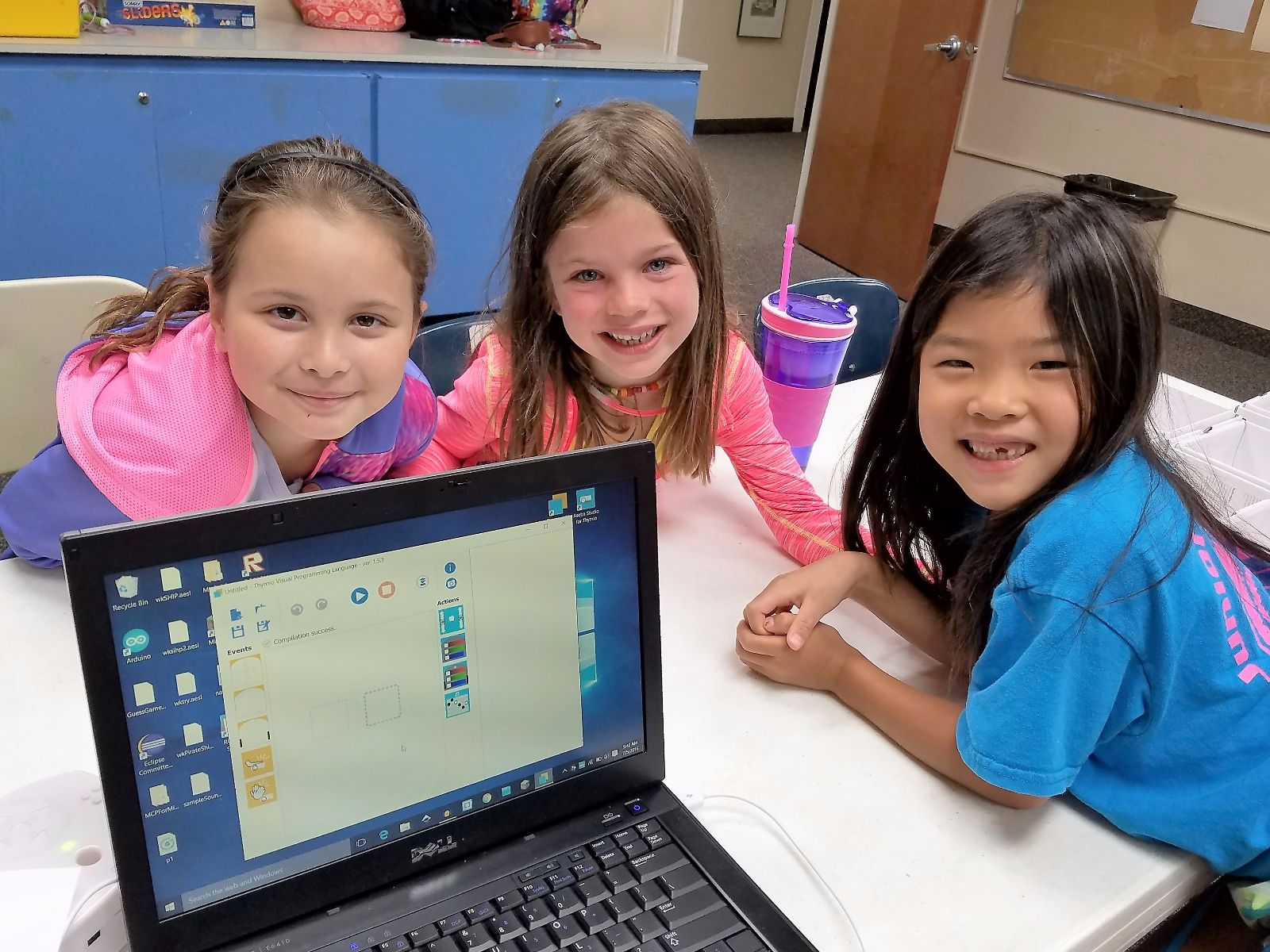 Learn more about TECH Edventures. We started in Silicon Valley four years ago and have taught thousands of kids in the DFW area since. Send questions, comments and suggestions or go to our web-site to learn more about resources for educators.