Description
This seminar will offer to the Beginner, Intermediate, or Advanced Educator: (Cosmetology, Natural Hair Care, Barber, Public School system, Esthetician, etc.)
1. BASIC TEACHING SKILLS
2. PROFESSIONAL DEVELOPMENT FOR CAREER EDUCATION INSTRUCTORS
3. CLASSROOM PREPARATIONS FOR ALL LEARNER STYLES
4. LESSON PLAN DEVELOPMENT
5. CERTIFICATE OF COMPLETION
6. STATE APPROVED CEU HOURS
DID YOU KNOW LICENSED COSMETOLOGIST CAN SUBSTITUTE AS A INSTRUCTOR IN A COSMETOLOGY SCHOOL??
Our Sanford, NC location is currently seeking substitutes for Cosmetology educators & Natural Hair Care Educators. We will be reviewing skills of our class participants to see if you have the potential to join our D2KH Educators Team!...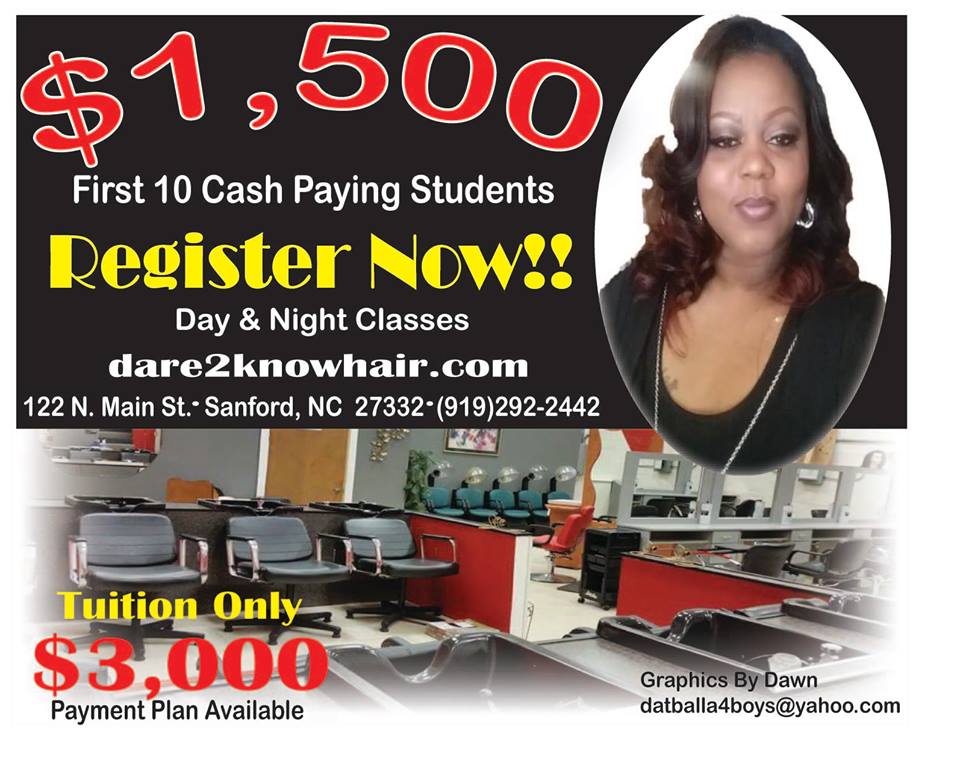 Feel free to apply for our current job postings on Indeed under Dare 2 Know Hair for Sanford, NC.
If you have any questions please don't hesistate to call our office Mon-Fri 10-4pm (919)292-2442