Location
The GIANT Room
550 West 28th Street
New York, NY 10001
Bring your school or district's literary wishlist and learn how partnering with Boogie Down Books can transform your reading community!
About this event
Boogie Down Books is a bookstore-without-walls® for kids, teens, families, and educators in the Bronx and beyond. Join Rebekah Shoaf, founder and CEO, and the BDB team for an interactive evening for teachers and leaders in the NYC area!
What will you experience?
Learn what Boogie Down Books can do for your students, staff, and families this school year.
Meet local author Susan Verde for a preview of her forthcoming book I Am Me.
Unleash your creativity at The GIANT Room, a makerspace for kids (and grown-ups!) with GIANT dreams.
Network with other educators working on behalf of young readers in our community.
Shop our on-site pop-up bookshop curated especially for this event with a $20 credit toward your purchase.
Enter a raffle to win any 10 books of your choice from the pop-up shop.
Enjoy cocktails, mocktails, snacks, and treats from Chef Irbania Tavares.
Receive a certificate of completion for two CTLE hours, if eligible.
What else do you need to know?
Educators at all grade levels and subject areas are welcome, including classroom teachers, support staff, and school and district leaders.
Space is limited to 30 attendees and reservations are required.
Doors open at 6pm for refreshments.
Program will begin promptly at 6:15pm.
Proof of vaccination is required for entry.
Masks are optional.
The event will be held in an open-air, semi-indoor setting (weather permitting).
This event is for adults only.
Is this PD?
PD shouldn't suck. At Boogie Down Books, we believe that professional development is any gathering where educators join together to learn, including this event, and we seek to challenge conventional thinking about what PD is and can be. Boogie Down Books is an approved New York State provider of CTLE hours, and qualifying NYS teachers will receive a certificate of completion for 2 continuing education hours for attending this event. Certificates will not be granted to attendees who arrive late, depart early, or do not complete the closing survey. (New York State-certified teachers must earn 100 CTLE hours per 5-year-period.)
What do past participants say about Boogie Down Books events for educators?
"These sessions remind me of why I went into teaching in the first place."
"Since I felt more like a learner than I have in years, I also felt more human."
"I've recommitted to bringing joy into the classroom. It's not just about getting the students to master certain skills (thought that is important), but about creating a joyful experience in which they'll want to learn. That means talking about the personal, instinctive response to literature as well as taking a literary critical stance."
"I would 1000% recommend this to my colleagues. It revitalized our curriculum."
"It feels like we've known each other for a lot longer and I feel valued and cared for."
Questions or need more information? Contact us at (347) 916-6234 or info@boogiedownbooks.com.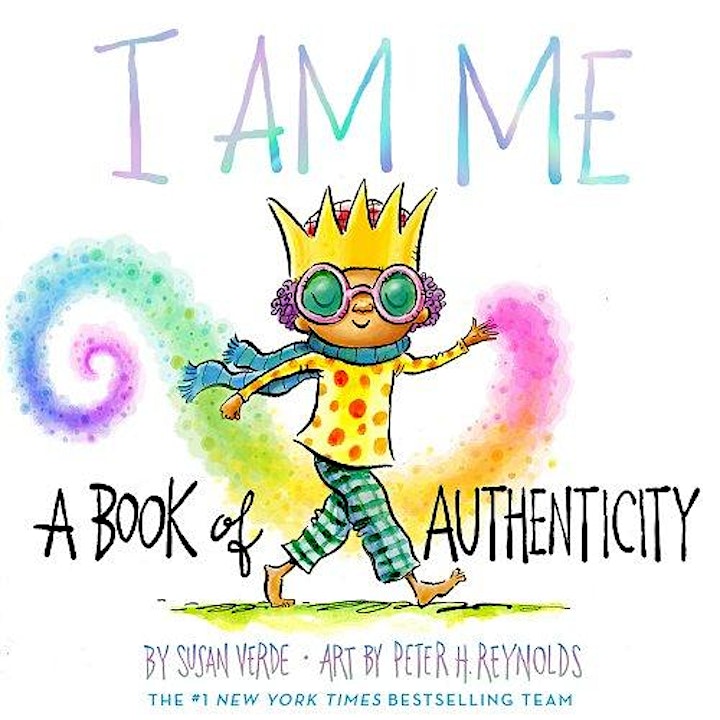 About I Am Me: A Book of Authenticity:
Embrace individuality and being your authentic self in this companion to New York Times bestsellers I Am Human and I Am Love!
Sometimes I stand out in a crowd.
Sometimes I am not seen at all, and I feel alone.
I start to ask myself, why can't I blend in? Fit the mold?
But when I stop and look, I see nothing in this world is exactly the same.
Sometimes we hide who we really are to conform to the way we think we are supposed to be in the world. Sometimes we compare ourselves to others and feel we don't fit in. But when we realize we are something to be celebrated, and we proudly live out loud as our true selves, we can make our unique mark on the world--and share our joy!
From the New York Times bestselling team behind the I Am series comes a bighearted celebration of individuality, of being comfortable in our own skin, respecting others for who they are, living authentically, and loving ourselves. For anyone who's ever felt like too much or not enough, I Am Me is an affirming reminder that difference is what makes life beautiful--and that each of us matters, just as we are.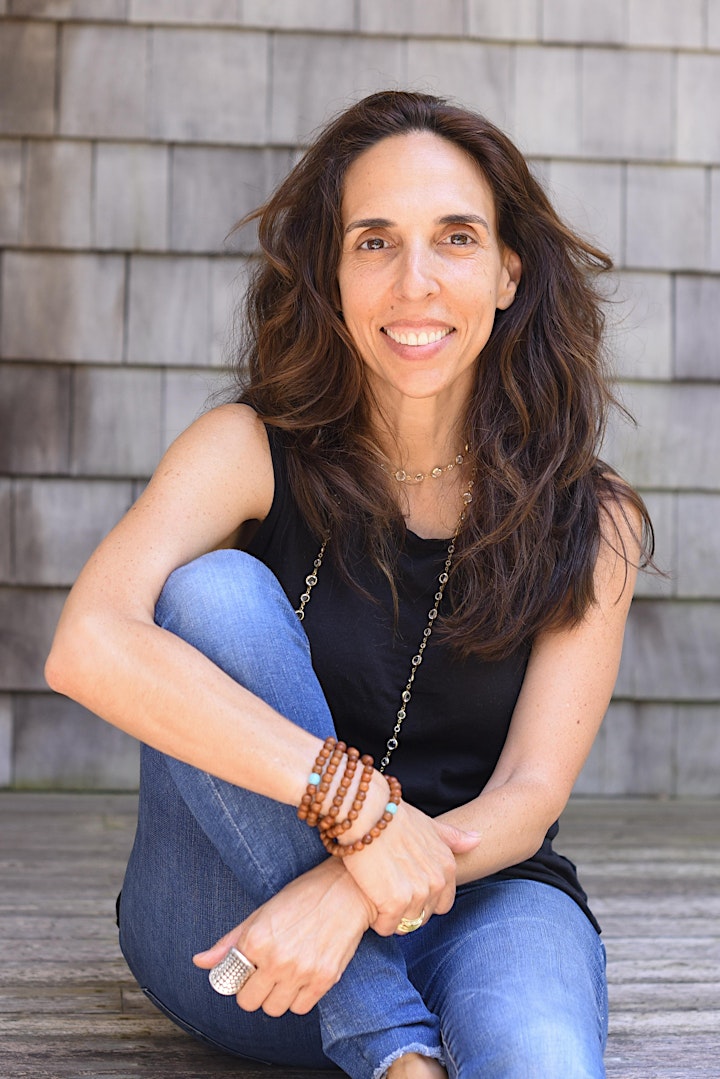 About Susan Verde:
New York Times bestselling author Susan Verde grew up in the heart of Greenwich Village in New York City, ultimately, moving to The Hamptons where she writes books that capture and celebrate the unique experience of children. Her titles include, The Museum, The Water Princess, Rock N roll Soul and Hey, Wall a Story of Art and Community and Unstoppable Me. Her instant #1 New York Times bestseller I Am Human: A Book of Empathy is part of a bestselling series including I Am Yoga and I Am Peace and the New York Times bestseller I Am Love: A Book of Compassion. Her most recent books are Tortoise and Hare and The Tossy-Turny Princess, the latest in the Feel-Good Fairytale series, as well as another in the I Am series, I Am Me: A Book of Authenticity and there are many more to come. Susan's books inspire children, educators, yoga practitioners and mindful humans alike helping to cultivate empathy and kindness in all of us.
In addition to writing Susan teaches yoga and mindfulness to kids of all ages.
Susan is currently living by the ocean in East Hampton, New York with her three children, Joshua, Gabriel, and Sebby and their menagerie of pets.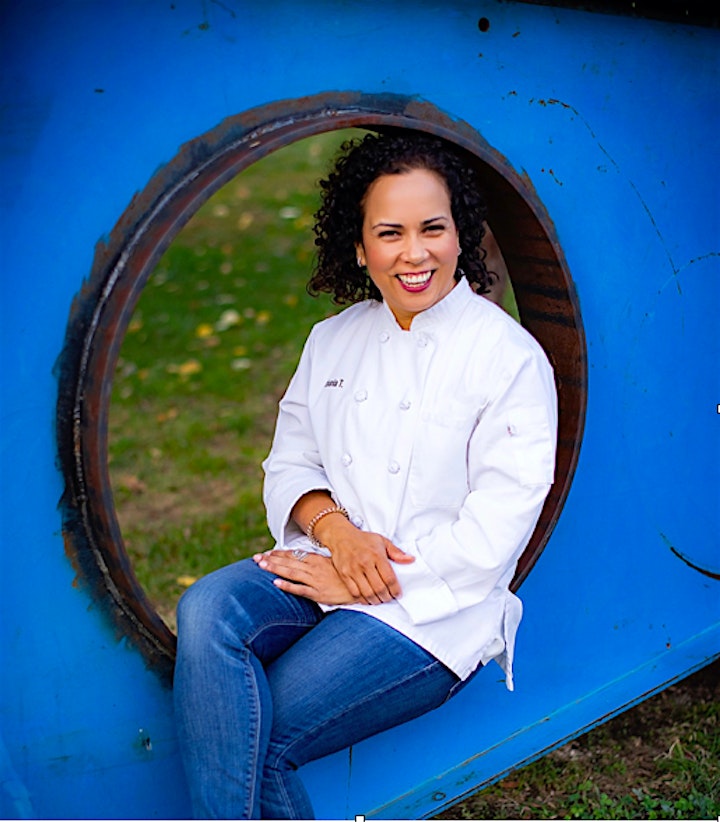 About Chef Irbania Tavares:
Chef Irbania Tavares specializes in Natural, Whole, and Health Supportive Foods. She works as a private chef, private culinary instructor, community chef with renowned organizations, such as Wellness in the Schools, City Harvest, Cooking Matters, Children's Aid Society, FEAST, Fortune Society. She also develops and tests recipes alongside award-winning chef and nutritionist, Ellie Krieger. She received the 40 under 40: Rising Stars in New York City Food Policy Award, among other impactful activities. She can be found at: @Irbania (Instagram) @irbaniatavares (Facebook) @Irbaniatavares (Linkedin), and irbania@me.com
CODE OF CONDUCT: Our event provides a harassment-free experience for everyone, regardless of gender, gender identity and expression, age, sexual orientation, disability, physical appearance, body size, race, ethnicity, religion (or lack thereof), or technology choices. We do not tolerate harassment in any form. Sexual language and imagery are not appropriate. Anyone violating these rules will be expelled from the event at the discretion of the organizers.
PHOTOS & RECORDING: Events may be recorded, and video and photos may be posted on our website, social media, and elsewhere. If you would prefer not to be visible, please ensure that your video is off.
PRIVACY: Registrants will be added to our mailing list. Your contact information will never be shared or sold. You may unsubscribe or update your subscription at any time.