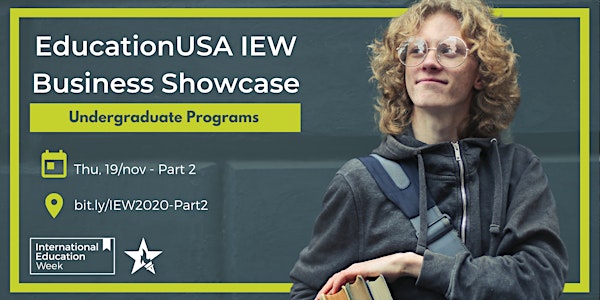 EducationUSA IEW Business Showcase - Undergraduate, Part 2
Meet 8 U.S. universities and hear about their undergraduate Business options!
About this event
During this two-hour session, you will hear about undergraduate Business programs at eight diverse U.S. higher education institutions. These universities and colleges are:
California State University Northridge (Northridge, California)
Felician University (Rutherford, New Jersey)
Hillsborough Community College (Tampa, Florida)
Hope College (Holland, Michigan)
Lane Community College (Eugene, Oregon)
La Roche University (Pittsburgh, Pennsylvania)
Monroe College (New Rochelle, New York)
University of Missouri (Columbia, Missouri)
To prepare for this session, please watch the recording of "How to Study Business in the United States."
There are two undergraduate sessions! Register for "Part 1" on November 17th here.
If you are interested in Graduate level Business options, you can register for the Graduate event on November 21st here.
EducationUSA is funded by the U.S. Department of State. To learn more, visit our website.