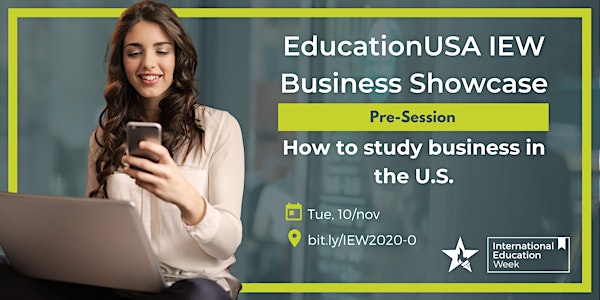 EducationUSA IEW Business Showcase - Pre-Session
How to apply to Business schools in the United States
About this event
During International Education Week (IEW), EducationUSA will host three events featuring 16 undergraduate and 8 graduate business programs. This Pre-session will give you the background needed to be prepared for the IEW events.
We will review what the pathways are to studying Business: Associates, Bachelors, Masters, MBAs, PhDs, and certificates. The session will include common admissions requirements and various concentrations in business.
Make sure you also register for the sessions during IEW!
EducationUSA is funded by the U.S. Department of State. To learn more, visit our website.