Multiple Dates
EducationUSA College App Camps BKK 2017 (Sponsored by U.S. Embassy, Bangkok...
Description
Aiming High for U.S. College Apps (Undergrad)?
1-Day Workshop: spend just 6 hours to learn how you can join our former advisees now attending Stanford, Princeton, Yale, Penn, Columbia, Brown, Cornell, Dartmouth, UChicago, Carnegie Mellon, Johns Hopkins, Northwestern, NYU, USC, Pomona, Swarthmore, Bowdoin, Grinnell, Wesleyan, Hamilton, Lafayette, Lehigh, UC Berkeley, UCLA, and more!
New for 2017 App Camps, EducationUSA Trainers will be joined by Resource Speakers, our advisees accepted by, or now attending, Stanford, U Chicago, Lafayette College, UC Berkeley, etc.
This year, our students were awarded over $14 million of scholarships & financial aid. Highlights of U.S. university acceptances achieved by our students and advisees: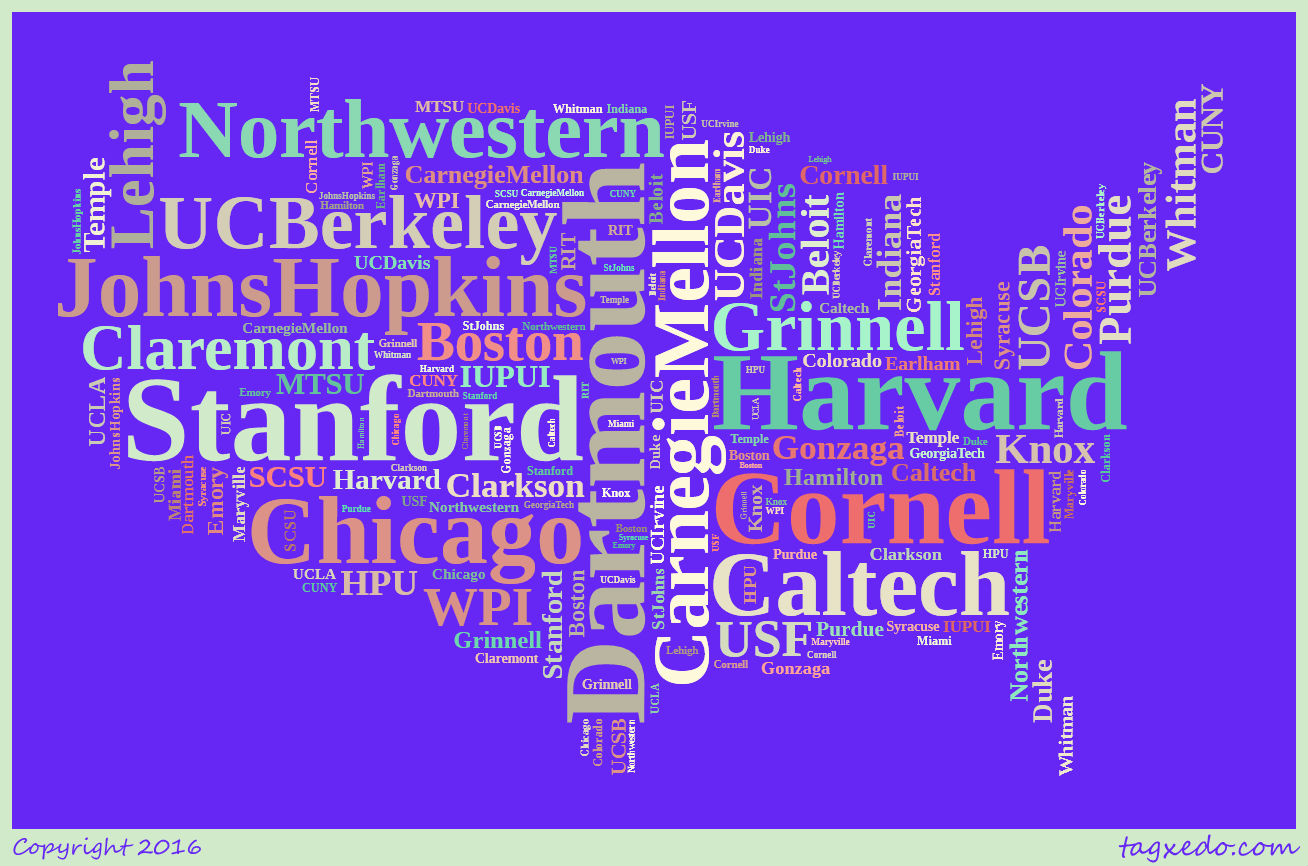 Time: 9:00 - 15:30
Dates (CHOOSE ONE) & Venues:
Saturday, August 19 at AUA Thai Program Room, 21st floor, Chamchuri Square
Sunday, August 20 at AUA Library, 21st floor, Chamchuri Square
* These are the LAST App Camps of 2017 - don't miss out!
For: High school students graduating in 2018.
Bring: Laptop/Tablet & Smartphone, SAT scores, $ for lunch in neighborhood.

Key Sessions:
Optimizing College Search for Best Fit
Competing for Highly Selective Admissions
Effective College Applications
Outstanding College Essays
Financial Aid & Scholarship Strategies
SAT vs ACT, TOEFL vs IELTS

* Limited Seats (30 only)
* Advance Registration Required
* Free Admission - This event is sponsored by the U.S. Embassy, Bangkok
* For more information, please contact: EdUSA.TH (at) gmail.com
* All presentations in English
* Informal - No School Uniforms required
Free, Expert Advice for U.S. University & Scholarship Applications - we provide accurate, comprehensive and current information on applying to U.S. institutions. EducationUSA...Why Go Anywhere Else?