Description
Luis Miguel Martinez, Urban Development Manager for AREA Real Estate, will guide us on a tour of the soon-to-be completed renovation of the historic Maverick building. Afterwards, we will meet up at Last Word for networking and snacks. Cash bar available.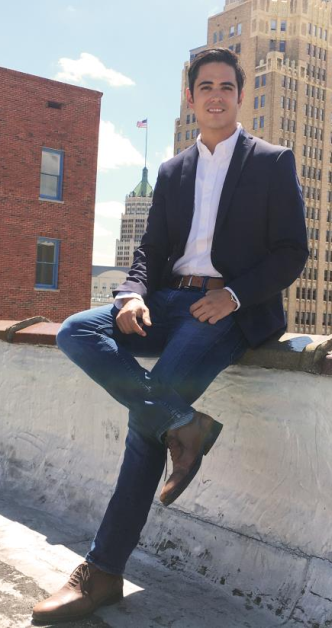 Luis Miguel Martinez, LEED Green Associate
Urban Development Manager

Luis Miguel is the Urban Development Manager at AREA Real Estate, LLC. Luis Miguel manages projects throughout their schematic design and design development phases through construction. His main focus is urban infill, responsible adaptive reuse, and new construction projects.

With an Architectural Degree and LEED accreditation, Luis Miguel spent several years practicing architecture in local firms. His background has helped him understand the importance of detail and environmental responsibility during project execution.


Luis Miguel's main interest is to design environments in order to fit the way people work and live. After living in San Antonio for 10 years, he is 100% engaged in the city's inner core growth and development. His mission is to continue working to transform of San Antonio into a thriving, sustainable 21st century city.