Education Thought Leaders and Innovators Series Presents: Toby J. Karten L...
Event Information
Location
https://zoom.us/j/730387852
Description
Join NEA and the University of Findlay in a conversation featuring Toby J. Karten., entitled:
Lesson Modification and Support for Special Needs Students
Today's classroom interventions require instructional planning and delivery that honor how the knowledge and skills reach learners of all skill sets-those with and without IEPs and 504 plans. This webinar invites you to explore how lesson modification hinges on structure, collaboration, increased knowledge, and reflective classroom and school practices and supports. Responsive multi tiered instruction with proactive lesson modifications and supports connects the curriculum to student diversity, turning challenges into successes. Students with special needs achieve higher academic outcomes when the appropriate interventions are delivered and monitored with fidelity. Lessons that allow students to achieve progress are ones that teach, reinforce, enrich, and challenge learners through a strength paradigm. We therefore delete the words "can't learn" and implement strategies that value ways "what" marries "how" across the grade levels and disciplines, as content partners with process. Lesson modification includes, but is not limited to assisting students to gain skills to better organize, attend, comprehend, follow classroom rules and procedures, communicate appropriately, interact with peers, and learn how to learn. Whether differences are academic, behavioral, emotional, social, perceptual, or physical ones, staff needs to proactively differentiate their lessons to assist students with special needs to become effective learners across the subjects, and ultimately across all of life's arenas. Student uniqueness affirms that learner conformity is a mystique, therefore our modifications and supports are individualized ones-that neither frustrate teachers or students. Obstacles exist-but thankfully so do the supportive evidence based strategies!
---
Bio
Toby J. Karten is an experienced educator and author of several best selling books on inclusive practices that focus on how to capitalize on students' strengths and abilities. Ms. Karten has worked in the field of special education since 1976. She has been a resource teacher, staff developer, adult educator, and inclusion coach and consultant in New York, New Jersey, and Texas schools and in many other districts and regions nationally and globally for students and educators in grades Pre K–12 and beyond. Ms. Karten has been recognized by the Council for Exceptional Children and the NJ Dept. of Education as an exemplary educator, receiving two "Teacher of the Year" awards. Her ongoing professional goal is to collaborate with school staff to help them effectively deliver instruction to students within their least restrictive environments, looking at inclusive placements as viable first options.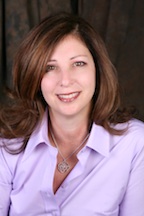 ---


To Join the Event
Join from PC, Mac, Linux, iOS or Android: https://zoom.us/j/8517164766
Or join by phone:
Dial(for higher quality, dial a number based on your current location):
US: +1 646 558 8656 or +1 669 900 6833
Webinar ID: 977 634 234
International numbers available: https://zoom.us/zoomconference?m=bobTt0Ved6pzy752YOjjnXHNK-P2_Soj
---
Social Media/Contact Info
Email: toby@inclusionworkshops.com
Facebook: Inclusion Education Services
Twitter: TobyKarten@TJK2INCLUDE https://twitter.com/tjk2include?lang=en
Pinterest- https://www.pinterest.com/tkarten/
Linked In https://www.linkedin.com/in/toby-karten-2022a621
Websites
Web: www.inclusionworkshops.com
https://www.amazon.com/Toby-J.-Karten/e/B001JS3KEA
---
Additional Resources (web links)
http://www.solutiontree.com/blog/category/authors/toby-j-karten/
https://storify.com/solutiontree/differentiation-of-instruction-in-a-plc
https://www.youtube.com/watch?v=WnybfN40rxU
http://www.ascd.org/Publications/ascd-authors/toby-karten.aspx
https://us.corwin.com/en-us/nam/consultant/toby-j-karten
www.learningsciences.com/books-publishing/toby-j-karten/
https://www.nprinc.com/toby-karten/
https://www.youtube.com/watch?v=tqFwyHD2Kro
https://www.youtube.com/watch?v=RKG1HWAvIbw
http://www.ascd.org/professional-development/webinars/building-on-the-strengths-of-students-with-special-needs-webinar.aspx https://www.youtube.com/watch?v=0XZMAlrqV1g
http://www.coolcatteacher.com/e240/
Date and Time
Location
https://zoom.us/j/730387852