Event Information
Location
McHenry Row Campus
1215 E. Fort Avenue
Suite 200
Baltimore, Maryland 21230
Description
The third annual Education Technology Innovation Summit (ETIS16) is a one day summit that provides opportunities for EdTech professionals and educators to share education strategies, and explore the innovative ways technology is reshaping the traditional and digital classrooms.
The theme for ETIS16 is "EdTech Dimensions." Sessions will showcase experiences from EdTech professionals that are multi-dimensional in nature. Whether it be through VR, AR, wearables or other new tech that has added value to the world of education, ETIS16 will take the user through an experiential day of learning.
ETIS16 is hosted by Mindgrub, a Technology Innovation Agency that produces mobile, social, and web apps for corporations, government, education and philanthropic organizations.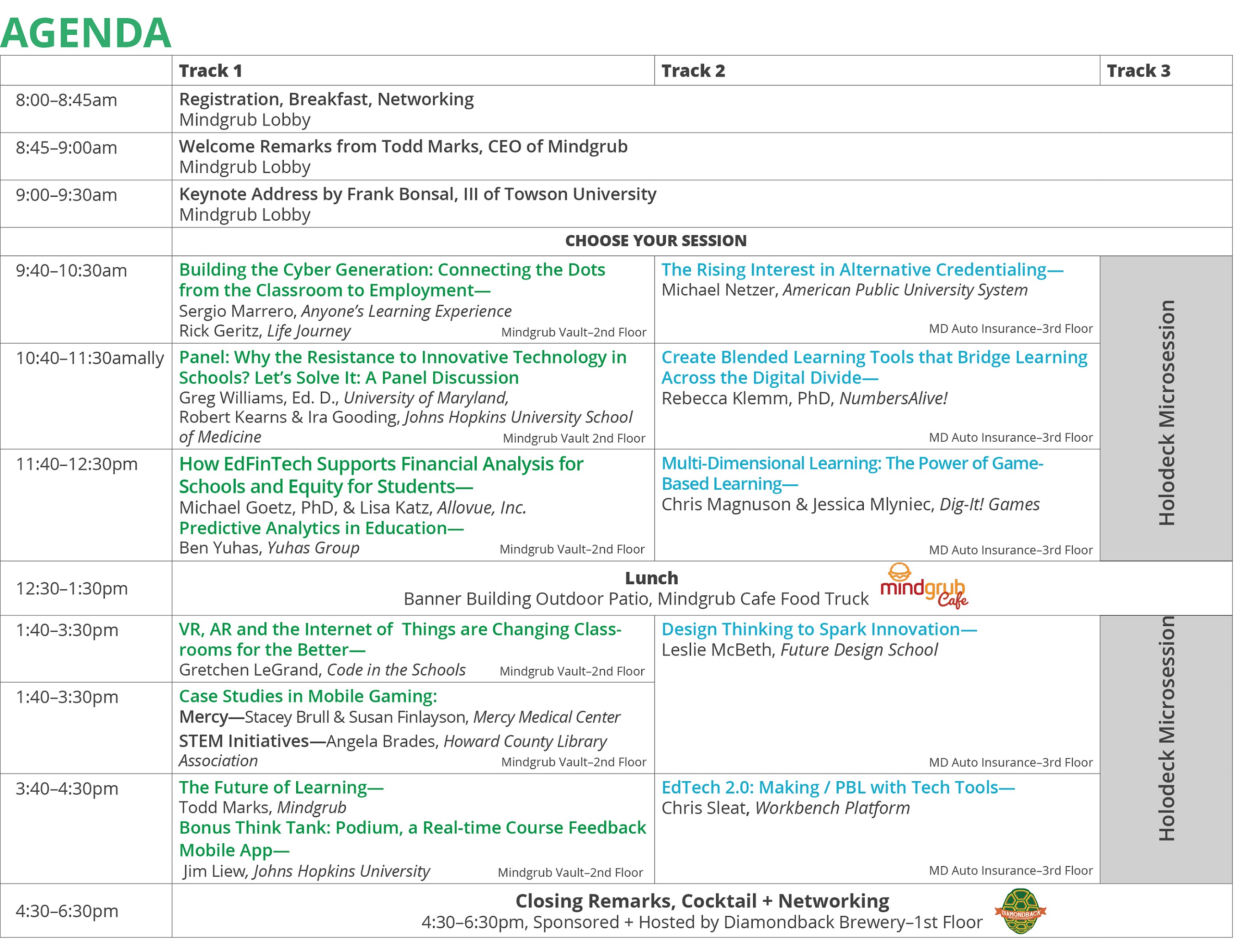 More about ETIS here!

Date and time
Location
McHenry Row Campus
1215 E. Fort Avenue
Suite 200
Baltimore, Maryland 21230