Description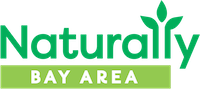 EDUCATION SERIES: The Biodiverse Shelf
Exploring why biodiversity is critical to the future of food
75% of the world's food comes from just 12 plants and 5 animal species, according to the United Nations Food and Agricultural Organization.
This concentration around just a few foods ignores the deliciously diverse bounty of tens of thousands of underutilized foods across the globe, not to mention the communities that cultivate them. It also makes our food system less resilient to threats like disease, pests, and climate change.
A biodiverse food system sits at the intersection of taste and sustainability. Not only do eaters benefit from an entire world of variety, flavor, and nutrition, but our planet benefits from the increased resilience, productivity, and strength that a biodiverse system brings.
---
Presented in partnership with:

MISTA creates the future of food by bridging the gap that exists in the current food system structure. MISTA is an optimizer —more encompassing than an incubator or accelerator—enabling start-ups and established corporations to optimize ideas, products, people and investments.
MISTA does all of this through a unique member-based platform that focuses on a reciprocal ecosystem. Large companies helping start-ups. Start-ups helping large companies. All with a vision of creating the future of food.
The MISTA Optimization Center is the home base for MISTA operations, located in the Mission District of San Francisco, CA. More info at mistafood.com.