Description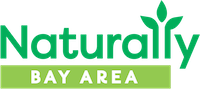 EDUCATION SERIES: Scaling Distribution, Part II
How to Get Ahead in Retail
We're back with part II in our multi-part series on Scaling Distribution. Are you ready to expand your presence in retail? Join our expert panel for an interactive discussion on distribution options available to your brand - from regional to national. The key to increasing product availability, customers, and sales is understanding the retail distribution partner and strategy that's right for you. Tune in and tune up your offering to take your business to the next level.
---
Presented in partnership with:

MISTA creates the future of food by bridging the gap that exists in the current food system structure. MISTA is an optimizer —more encompassing than an incubator or accelerator—enabling start-ups and established corporations to optimize ideas, products, people and investments.
MISTA does all of this through a unique member-based platform that focuses on a reciprocal ecosystem. Large companies helping start-ups. Start-ups helping large companies. All with a vision of creating the future of food.
The MISTA Optimization Center is the home base for MISTA operations, located in the Mission District of San Francisco, CA. More info at mistafood.com.
---
Also a reminder…
PHOTOGRAPHS AND/OR VIDEO ARE TAKEN AT ALL NATURALLY BAY AREA EVENTS
But not in a creepy way