Description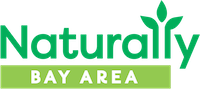 EDUCATION SERIES: Investor Communication Strategy
Tips and tactics for engaging with early-stage investors
A successful capital raise takes more than sending your pitch deck to a long list of investors. Come spend time with us as we discuss several strategies to engage with investors and maximize your chances of securing capital. We will discuss tactics you should use prior to talking with investors and while you are out actively fund-raising.
---
Presented in partnership with:

Powering the Future of Food
We're building a community of entrepreneurs, industry experts and investors to fix food, now and for the future. Food Labs offers two programming tracks to companies moving the needle in sustainability - Food Labs Membership and the Food Labs Accelerator.

Food Labs Membership
Food Labs is a workspace and global platform dedicated to startups impacting the future of sustainable food. We support early-stage innovators across the food ecosystem, including companies making food more sustainable through AI, robotics, kitchen appliances, supply chain, ag tech, distribution software, consumer goods, hospitality, and beyond.

Accelerator Program
To propel the We Company's global commitment to sustainability, WeWork Food Labs will invest over $1M in food and agriculture startups through the Food Labs Accelerator. This program focuses on critical issues within the food industry, advancing solutions in an expedited timeline.
Visit www.wework.com/promos/food-labs for more info.