Description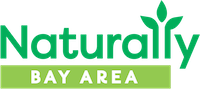 EDUCATION SERIES: Build It or Buy It?
Strategic Outsourcing vs. Internal Capacity Building
Expert advice and a comprehensive view on building up your Marketing, Finance / Accounting, Operations / Innovation capabilities, and how to recruit the best talent for it all. We'll also explore how, when, and why to do it yourself vs hire a 3rd party service. Tonight's program will feature of mix of CEOs/Founders and functional experts with decades of experience in the natural products industry. Join us to hear their no-nonsense insights and pose your own burning growth questions.
---
Presented in partnership with:

Powering the Future of Food
We're building a community of entrepreneurs, industry experts and investors to fix food, now and for the future. Food Labs offers two programming tracks to companies moving the needle in sustainability - Food Labs Membership and the Food Labs Accelerator.

Food Labs Membership
Food Labs is a workspace and global platform dedicated to startups impacting the future of sustainable food. We support early-stage innovators across the food ecosystem, including companies making food more sustainable through AI, robotics, kitchen appliances, supply chain, ag tech, distribution software, consumer goods, hospitality, and beyond.

Accelerator Program
To propel the We Company's global commitment to sustainability, WeWork Food Labs will invest over $1M in food and agriculture startups through the Food Labs Accelerator. This program focuses on critical issues within the food industry, advancing solutions in an expedited timeline.
Visit www.wework.com/promos/food-labs for more info.