Description
Boston is a world leader in education and educational technology, with a thriving ecosystem of schools, universities, and established EdTech companies for startups to work with. But with so many of these institutions being a target of interest for startups looking to sell to, we wanted to provide an opportunity for them to let the startup community know what they're actually looking for.
We're reaching out to...
Educational institutions looking for innovative solutions to a particular, ongoing challenge they face.

EdTech providers with an API or technology platform they'd like to see more startups integrating / building on.

Investors that would like to see new entrants or scaling startups in particular verticals or problem spaces in education.
...and asking them to come and a 2-3 minute pitch to you: members of an existing EdTech startup, entrepreneurs interested in the education space, and educational technologists looking for their next project.

We're organizing this call for startups after seeing the success of PULSE@MassChallenge's "Reverse Pitches" program in the HealthTech space and Y Combinator's (a nationally-renowned startup accelerator) "Requests for Startups" initiative.
This event is about spurring conversation, making connections across the industry, and solving big problems together. Whether you're looking for testers, customers, partners, or investors, if you're in the education space this is a great opportunity to find them.
This event is part of the Tech & Industry Trends track at Startup Boston 2018.
Event Agenda:
10:55am - Arrive, check in.
11:00am - Network, meet fellow edtech founders, technologists, industry partners.
11:20am - Pitches from investors, institutions, tech providers begin.
12:20ish - Concluding presentation from LearnLaunch.
12:30ish - Mingle & connect.
1:00pm - End of this session; thanks for coming!
This is a Startup Boston event.
Startup Boston is a free, five-day series of events celebrating, educating, and connecting entrepreneurs in Boston. Taking place from September 10-14th, 2018, Startup Boston brings entrepreneurs, company leaders, innovators, and industry experts together to foster collaboration and fuel growth in Boston's startup ecosystem.
Thank you to our event partners:

LearnLaunch is dedicated to connecting, supporting, and investing in the education technology ecosystem to drive innovation and transform learning. We offer a vibrant community, educational events, a collaborative co-working space, and a selective accelerator program to promote the growth of the edtech sector.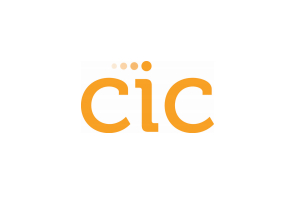 One of Boston's largest innovation communities, CIC provides office and coworking space, and supports a variety of important programs in Boston's startup scene including Venture Cafe, District Hall, and MassRobotics.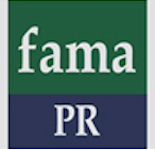 fama PR is North America's premier boutique PR firm for technology companies. They deliver superior results and unmatched client service by using experienced PR professionals who apply a common sense, hands-on approach to both strategy and tactics. Working closely with clients, fama PR creates customized communications plans that are directly aligned with business objectives to help increase brand awareness and drive revenue.