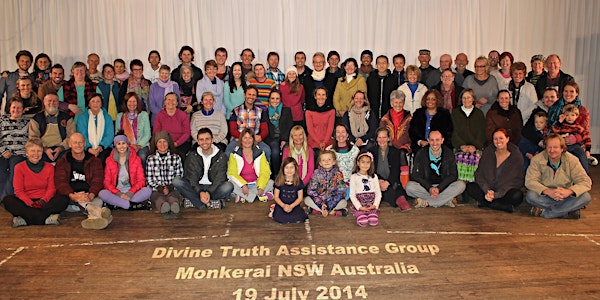 Education in Love Series - Understanding Sin & Its Causes
When and where
Location
Ivory Palms Resort Hilton Terrace Noosaville, QLD Australia
Description
Understanding Sin & It's Causes - Details
This group is fourth in a series of eight groups, designed to provide participants with a soul based education in love.
Full details about this series and each individual groups can be found here: http://divinetruth.com/www/en/html/index.htm#event-ag.htm

Pre requisites for attendance of this group

Each participant must have attended or viewed the entire recordings of each of the following groups:

2014 Australian Assistance Group

Group 1 - Developing My Will to Love
Group 2 - Developing My Loving Self

Group 3 - Understanding God's Laws of Love

For detailed information about this group please visit the following links:
Series Overview & Introduction

In order to attend this group you must register on this page.

If you register and then find that you cannot attend please cancel your registration IMMEDIATELY by emailing event@divinetruth.com.

Please note that as these events require a lot of logistical planning, preparation and time and there are limited spaces available we have a firm policy on late cancellation and non attendance.
If you register and fail to attend or cancel within four weeks of the event start date, then you will no longer be able to attend future events of the same nature (groups with limited spaces requiring registration). This is fair and loving as it ensures that those with a sincere intent and ethical approach are given the opportunity to attend.
Registration and non attendance or late cancellation limits other people from attending in your place.