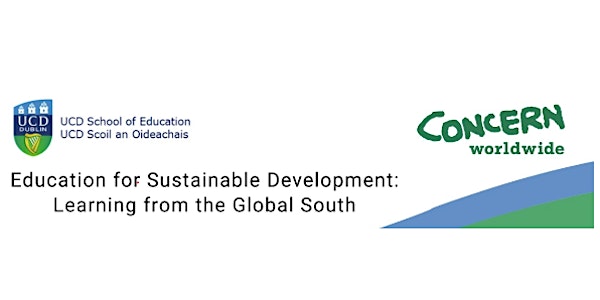 Education for sustainable development: learning from the Global South
Findings from the Safe Learning Study and Keynote addresses from representatives of Irish Government.
By Safe Learning Model Dissemination event: UCD and Concern
Date and time
Tue, 6 Jun 2023 09:00 - 13:00 IST
Location
Moot Court , Sutherland Law Building, University College Dublin Belfield Dublin Ireland
About this event
Ensuring access to quality education is a key priority of the UN Sustainable Development Goals. Quality education is widely recognized as a key to sustainable development. While many countries made tremendous progress in getting children into the classroom, there are still significant concerns of children's access and attainment in the Global South.
This event, jointly organised by Concern Worldwide and UCD School of Education, will bring together academic, NGO and policy perspectives on the potential for longitudinal holistic interventions in the Global South to provide sustainable improvement in the educational and wellbeing outcomes of children and their communities.
Through presentations and discussions we will share findings emerging from the Safe Learning Study, an innovative longitudinal mixed-methods study aimed at improving the educational and wellbeing outcomes of children in rural Sierra Leone, conducted by UCD School of Education in partnership with Concern Worldwide.
The event will draw on a range of themes including Literacy, Children's Rights and Voice, Wellbeing, Gender and the impact of Covid-19, with particular focus on the transferability of the Safe Learning model in Sierra Leone to other contexts, and the role of interventions and research in the meeting of sustainable development goals. An interactive format of panel and roundtable discussions will allow for deliberation on approaches to developing effective and sustainable educational interventions in the Global South.
https://safelearning.ie/