Description
Dubai 18 - 19 April 2016
SHAPING THE FUTURE OF EDUCATION
Education Experts will be hosting an event in Dubai to further discuss how leadership strategy, financial management, academic excellence and technology integration can help build regional and global reputation.
The conference will draw together senior industry figures within the UAE to generate discussions of how regional institutions can harness innovative technologies, management models and various strategies to ensure world-class excellence in teaching, research and development.
Some of the topics that will be covered in the agenda:
Digital Innovation- What exactly is it?

Promoting the Effective Use of Digital Technology in Education

Becoming a Centre for Research and Innovation in the Region

How Leadership Influences Student Learning

Analysing Innovation and Trends in Higher and Further Education

New Technologies in Education

Moving from STEM to STEAM

The World's best Nordic school

Inclusive education: talented and SEN

Developing programs and systems for students with significant learning difficulties to support inclusive practice

EQ versus IQ

Innovation Vs Technology

Using technology wisely in learning

21st Century Skills for students

Creating competitive curriculums for high quality workforce ready graduates

The incorporation of CAT4 Testing

Using benchmark data to identify start points and validate formative assessment

Incorporating the National Agenda with Assessment without Levels
REGISTRATION NOW OPEN
The two days includes breakfast, lunch, and refreshments. Come and learn from the wealth of information on offer from leading experts in the industry.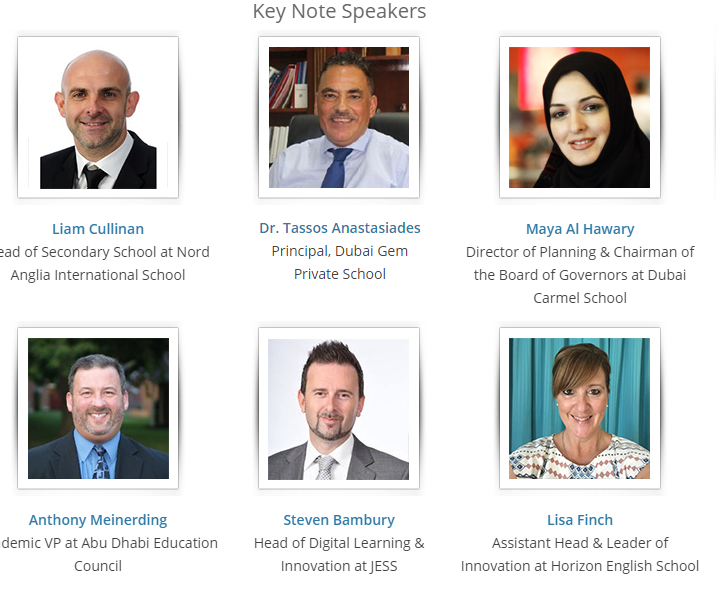 Click here to be redirected to our event homepage, where you will also find the list of confirmed speakers.