About this Event
15th Annual Parkinson's Conference
Introducing our speakers:
A. Jon Stoessl, MD What's hot in Parkinson research
Dr. Stoessl is Professor & Head of Neurology at UBC. He was previously Director of the Pacific Parkinson's Research Centre and was recently the Co-Director, then Director of the Djavad Mowafaghian Centre for Brain Health. He holds a Tier 1 Canada Research Chair in Parkinson's, is Editor-in-Chief of Movement Disorders. He has served on numerous other editorial boards including Lancet Neurology and Annals of Neurology. He has previously chaired the Scientific Advisory Boards of Parkinson's Canada and the Parkinson's Foundation and is Past-President of the World Parkinson Coalition. He is a Member of the Order of Canada. Dr. Stoessl uses positron emission tomography to study Parkinson's, including imaging biomarkers, the basis for complications of treatment and mechanisms of the placebo effect. He has published more than 300 papers and book chapters and has been cited more than 15,000 times in the scientific literature.
Heather Zwickey, PhD Nutrition and Parkinson's disease
Dr. Zwickey is a Professor of Immunology at the National University of Natural Medicine, in Portland, OR. Dr. Zwickey trained at the world renowned National Jewish Medical and Research Center in Denver. She earned a Ph.D. in Immunology and Microbiology from the University of Colorado Health Sciences Center. Dr. Zwickey went on to complete a postdoctoral fellowship and teach medical school at Yale University. In 2003, Dr. Zwickey launched the Helfgott Research Institute at NUNM. She also used her expertise in program development to establish the School of Research and Graduate Studies at NUNM, and serves as its leader. She has developed Masters programs in Integrative Medicine Research, Nutrition, Sports Medicine, Ayurveda, and Global Health.
At Helfgott Research Institute, Dr. Zwickey applies her immunology expertise to natural medicine. She studies the immunological and neurological mechanisms involved in nutrition, herbal medicine, acupuncture, and mind-body therapies. She studies nutrition and Parkinson's disease, and has particular interest in how inflammation impacts the brain-gut axis.
Larry S. Sherman, Ph.D. Music and the Brain
Dr. Sherman is a Professor in the Division of Neuroscience at OHSU. He is also President of the Oregon and SW Washington Chapter of the Society for Neuroscience. He has over 100 publications related to brain development and neurological diseases including MS, Alzheimer's Disease, and neurofibromatosis. He serves on a number of national and international scientific review panels including the Congressionally Directed Medical Research Programs, the National Institute's of Health, and others. He is often interviewed on television and radio regarding discoveries in his own lab and other topics in neuroscience, and has given popular talks around the globe on topics including music and brain, the neuroscience of pleasure and love, and the neuroscience of racism. The OMSI and Industry and Portland Monthly Magazine recognized Dr. Sherman as one of the most innovative people in the State of Oregon. He was also named the Teacher of the Year at the Oregon Health & Science University School of Medicine, and was recently given an Outstanding Scientific Researcher award by the National Multiple Sclerosis Society.
Special demonstrations from Northwest Rehabilitation Associates (NWRA)
NWRA specializes in physical therapy, occupational therapy, speech & language therapy, and neurological therapy. We are unique and consistent in our delivery of care, the level of neurologic, orthopedic and geriatric expertise, 100% APTA membership, and the level of staff specialization/expertise.
DETAILS:
OPTIONAL Pre-conference event 11:00am Young Onset Meet and Greet! If you are diagnosed with Young Onset Parkinson's disease, join other YOPD peers for community building and fun!
12:00 conference check-in opens
12-1: Socialize and visit our exhibit hall for conversations with local professionals to learn about area resources and partnering pharmaceutical representatives.
While lunch is not included, appetizers and refreshments provided.
The conference will start at 1:00pm
For pre-conference event questions please call Melissa at 503-594-2792
Educational support provided by: US WorldMeds, Presenting Sponsor for Educate. Inspire. Empower.
Scholarships are available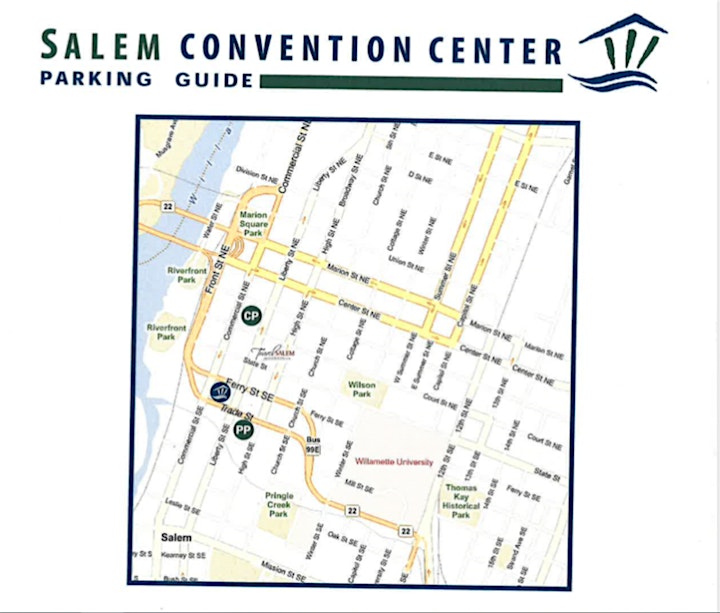 PARKING:
Salem Convention Center & Grand Hotel - Free onsite parking(limited to 100)
Additional parking located at :
1) Pringle Plaza Parkade - 325 High Street SE (Free) One Block from SE of Grand Hotel
2) Chemeketa Parkade - 300 Chemeketa Street NE - Free Parking 3 blocks North on Commercial, Enter off Commercial Street South Chemeketa Street.
Parking questions? contact Salem Convention Center 503-589-1700