Description
IMPORTANT ANNOUNCEMENT: Before Tuesday's (12/11/18) event, please take the Richard Step Aptitude Test, print out your results and bring them with you. This is not a requirement, but you will be delighted by the insight and results of which we will delve into at the event.
Take the test here: https://richardstep.com/richardstep-strengths-weaknesses-aptitude-test/
Women on the Rise Orlando and BB&T Bank of Central Florida has partnered together to present a three part financial empowerment series entitled "Educated and Broke" for the women who have the degree and/or have a lot of talent but find themselves living paycheck to paycheck.
Despite the fact that women represented 56 percent of those enrolled in American colleges and universities in fall 2016, a recent report revealed that women take on larger student loans than men. And because of this gender pay gap, they have less disposable income with which to repay their loans after graduation and require more time to pay back their student debt than men. As a result, women hold nearly two-thirds of the outstanding student debt in the United States — almost $900 billion as of mid-2018.
Student loan debt makes the leap to entrepreneurship much more difficult but we want to change that with this series of workshops. It's important now more than ever that we learn the life skills and confidence needed to manage our money, reduce debt and build wealth especially if we want to step into entrepreneurship or scale our businesses for growth.
In this last part of the three part series we will address:
Swinging the Side Hustle: How to Develop a Side Hustle and How to Transition it into a Full Time Profitable Business
What's even more exciting is that these workshops are FREE. You must pay $10 to register and we only request that you complete our pre and post event surveys to receive a full refund post event.
Food will be served at the workshop.
We are here to make an impact in the community and the change starts with each of us! Let's do this!!!!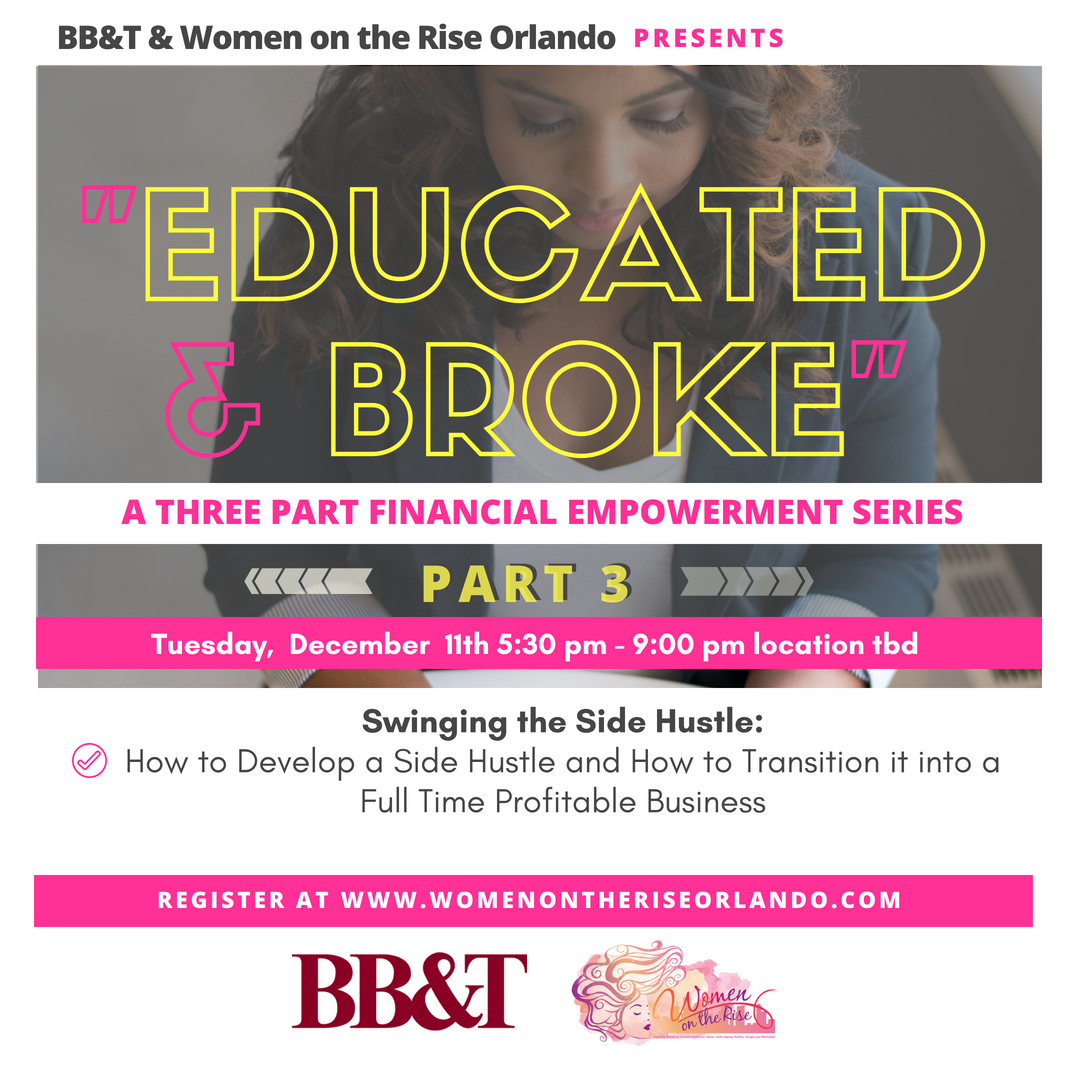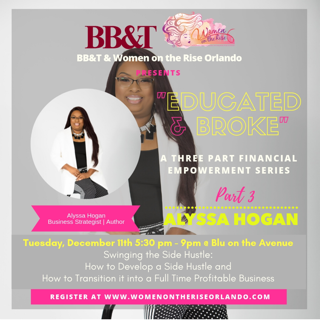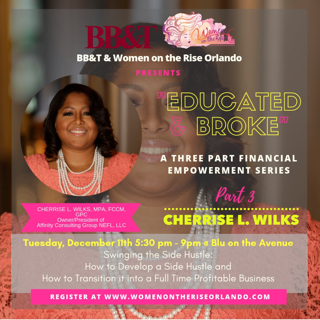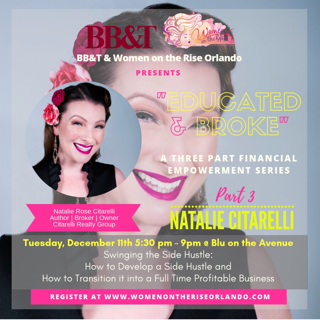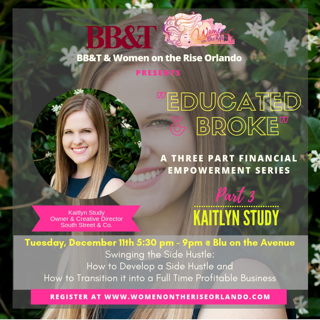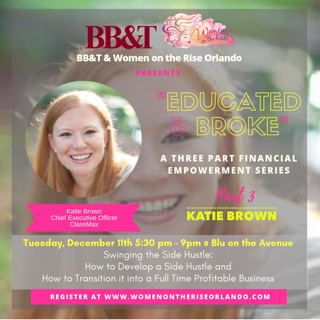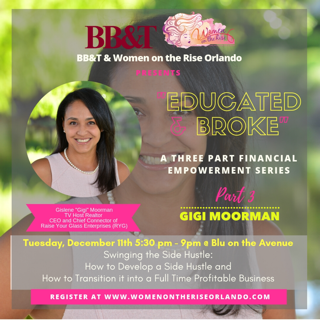 Additional Speakers will be posted soon.