Description
Edúcate- Sí Se Puede is an inspirational conference for Latino and Latina High School students in San Luis Obispo County. This conference hopes to empower and motivate students to pursue higher education, encourage them to overcome barriers, understand that they can achieve their goals, and expose students to a myriad of educational and career paths.
Please join us for exciting and informative workshops on specific career paths, entertainment, free prizes, giveaways & free lunch!
Friday, March 13, 2020 • 9:00am - 2:00pm
Cuesta College, San Luis Obispo Campus
Keynote Speaker - Councilwoman Gloria Soto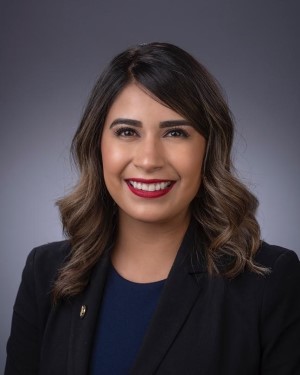 Gloria Soto was born, raised, and educated in Santa Maria.
She is the daughter of immigrant farm-working parents, who made numerous sacrifices to ensure she would have a better life, and who also taught her the value of hard work and determination. Gloria took advantage of opportunities afforded to her by her family and community; she is a proud past participant of Future Farmers of America and Future Leaders of America (FLA).
Gloria has dedicated her young professional career to advancing reproductive healthcare access on the Central Coast. Since 2011, Gloria has served in a variety of positions at Planned Parenthood California Central Coast (PPCCC) including in education, public affairs, and development. She is currently the Major Gifts Officer working to expand care by stewarding donors to PPCCC's vision of healthcare access. Her commitment to her community has also led her to serve on the boards of community-based organizations. Gloria served four years as a Board of Director for FLA, one of the largest LatinX youth-serving organizations in the state of California, and also sits on the board for the Fund for Santa Barbara.
Gloria was elected in 2018 as part of the national wave of young women of color seeking to bring representation to local governments. She is the first Councilmember to be elected under Santa Maria's new District Election and at age 29 made history by being the youngest woman elected. Gloria is only the sixth woman to be elected to the City Council.
Today she and her family reside in Santa Maria. Gloria is bilingual, bi-cultural, and deeply connected to the many communities in the Santa Maria Valley. Gloria enjoys spending time with her family, reading, watching horror films, and the casual "bananagram" game. Gloria attended Pioneer Valley High School and earned her Associates Degree at Allan Hancock College and her B.A. at Chapman University.