Description
Learn about opportunities to study in Canada and how to get a study permit with minimal requirements for as fast as 30 days through our Study Direct Stream (SDS) program.


SEPTEMBER 30, 2017, Saturday - Shangri-la at the Fort, BGC Taguig City
OCTOBER 1, 2017, Sunday - Crowne Plaza Hotel, Ortigas Centre-Pasig
FIND WHAT YOU ARE LOOKING FOR?
EduCanada is the most complete Canadian fair in the world providing more study opportunities for you! Here you can find different types of institutions and programs available in Canada.
Type of Institutions
Universities, Colleges, Technical Institutes, Carrier Colleges, High Schools, Boarding Schools, Schools of Language.
Type of Programs
Language Programs, High School, Undergraduate, Postgraduate, MBA, Short-term, Vocational and Online.
WHAT TO EXPECT FROM THE FAIR?
This smart fair is dedicated to helping students like you to discover the numerous educational opportunities available in Canada. By connecting you with representatives from accredited Canadian Schools and Universities you can explore all the possibilities and end up finding the right one for you!
Some of the participating schools are: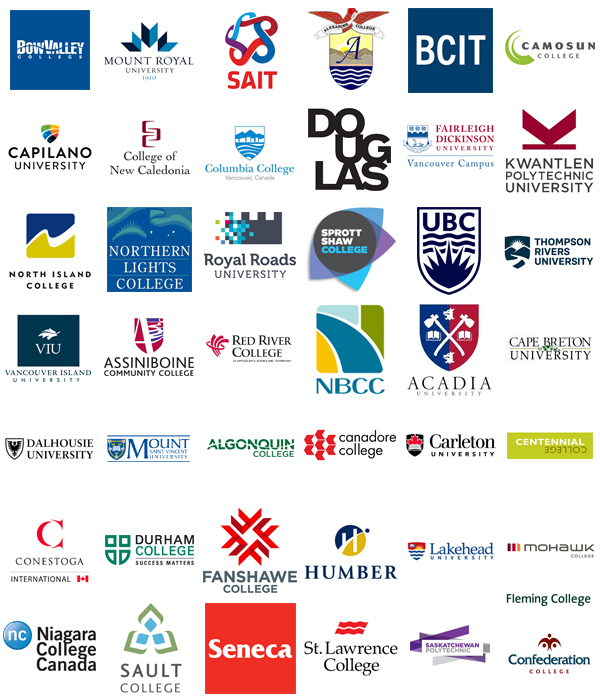 PROGRAMS AND COURSES BEING OFFERED:
Business, Management and related studies
International Relations and Development Studies
Economics and Politics
Law and Legal Services
Public Administration and Services
Area, Ethnic, Cultural and Gender Studies
Philosophy and Religious Studies
Foreign Languages, Literature, Linguistics
Education
Communication and Media
Psychology
Visual and Performing Arts
Design
Architecture and related subjects
Health Professions and Clinical Sciences
Computer and Information Sciences
Mathematics and Statistics
Environmental and Biological Sciences
Physics, Chemistry and Geology
Agriculture and related subjects
Engineering and Transportation
Tourism and Hospitality
Beauty
ALL THE INFORMATION YOU NEED IN ONE PLACE
Schools and Universities
Talk face to face with school and university representatives from all over Canada at the same place.
Wide range of programs
Find the best programs available to you that best fit your plans.
Acommodation
Learn about the different types of acommodation and its costs.
Visas
Gather information about different types of visas from embassy officials and learn how to choose the right one for you.
Costs and Scholarships
Learn all about the costs and scholarships available to study in Canada.
Special Offers
Get to know the best offers and special discounts available in the market.
Seminars
Join free seminars with the Government of Canada officials.
Destinations
Get to know more about the advantages of studying and living in Canada.
Get advice on everything you need to get ready for your experience in Canada!
This event is being sponsored by: