Sales Have Ended
Registrations are closed
Thank you! Keep an eye out for an email from our instructors and facilitators soon.
Sales Have Ended
Registrations are closed
Thank you! Keep an eye out for an email from our instructors and facilitators soon.
Description

Edtext is a 30-day project-based intensive that brings together New York educators, entrepreneurs, business leaders, policy advocates, and technologists to learn about the context of education needed for real innovation.
The intensive is structured as a learning consultancy in which project teams are paired with host schools, with whom they will collaborate to develop a shared understanding of the complex challenges in education, discover and implement existing solutions, and build capacity to innovate. Structured and unstructured learning sessions will be delivered in a blended model (live and online).
Who Should Participate
You should participate if you are interested becoming fluent in identifying the problems, solutions and points of collaboration that will benefit schools. Therefore, join EdText if:
You want to build a successful edtech company: Get a broad overview of the education landscape beyond your immediate experience. This is an essential first step.
You want an authentic dialogue with school leaders: Tie your product to the needs of the institutions you are working with. Cut through the cacophony of under-informed salesmen knocking on principals' doors.

Topics Covered and Schedule
EdText is designed to ground participants in the current education landscape domestically and internationally. You will learn the most pertinent information about the history and future of education, child development, pedagogy, legislative influence, various school structures, as well as innovations and trends within the reform movement.
EdText officially kicks off October 7th and ends November 4th*. The schedule is designed to accommodate those with fulltime roles and is flexible outside of 7 online classes and 2-3 live events. However, prepare to set aside some time each week for pre-work, online classes, discussions, project work and school visits.
Download the Schedule and Syllabus*
*NOTE:
We've heard feedback from early registrants and school partners that they would like EdText to start on October 7th instead of September 30th so that they have more time to prepare. We've intentionally capped this first class at a small number of participants to give us the ability to respond to feedback just like this. If you could not attend EdText because of date conflicts, please take a look at the updated schedule.


Benefits of Participation
The only way to learn how to solve big problems in education is to actually solve a problem in a school. Additionally, if a participant in Edtext then later joins the Socratic Labs Accelerator Program in December, participants receive a full refund of the course fee.

Instructors and Facilitators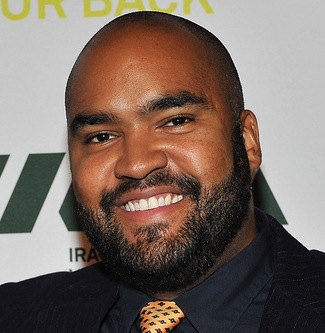 Todd Sutler, Edtext Instructor, is the Executive Director of the The Odyssey Initiative. Todd will deliver the online course and will coach your team during office hours for the entire month.
This past school year, he and two teachers travelled the country to identify, document, and share best practices in some of America's best schools. They visited over 60 schools in 24 states. Todd has spoken at SXSWedu and has presented his research at Columbia Teachers College, Harvard University and Amherst College. He has also published an op-ed in the New York Times' Schoolbook and blog posts on EdWeek. Todd is one of GOOD Magazine's GOOD 100 of 2013. Todd traded bonds for an investment bank in New York City, Toronto, and Tokyo before running an afterschool program at the Boys Club of New York. He has attended Bank Street Graduate School of Education and taught 3rd and 5th grade in Brooklyn, N.Y.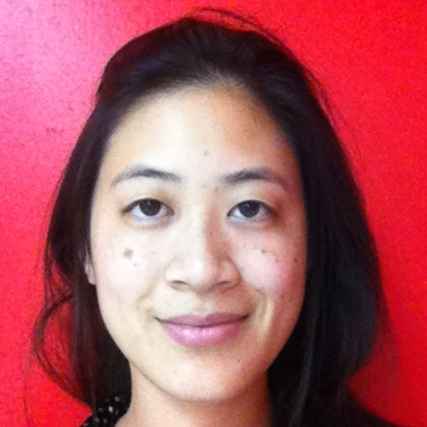 Deborah Chang, Edtext Facilitator, is Chief of Staff at Socratic Labs. Deborah enables crystal clear communication between the instructor, Edtext teams, and school partners.
Previously, she was a Teach For America teacher at KIPP Academy in Houston and a member of Team Talent Development at Achievement First Network Support in New York. Deborah's passion for education stems from her belief that all children deserve an excellent education, regardless of their socioeconomic background or zip code. Deborah is a graduate of Princeton University, where she studied education policy at the Woodrow Wilson School of Public and International Affairs.
*************************************************************************************************************************
Additional FAQs
Where can I contact the organizer with any questions?
Please contact events@socraticlabs.com with any questions.
Can I update my registration information?
Please update your info by navigating to the My Tickets section of Eventbrite, selecting Current Orders, and then selecting "edit details." Alternatively, contact events@socraticlabs.com with any updates to your application.
Is my registration/ticket transferrable?
We take great care to select a class of motivated individuals who are passionate about solving problems in education and whose unique experience and skills play an important role on Edtext teams. We don't charge a fee until we've identified you as a finalist for the course and you've accepted an offer to join, so if you choose to transfer your ticket please do so before accepting the offer. If you choose to transfer your ticket after accepting, please see our refund policy below.
What is the refund policy?
We offer a full refund for those who choose not to continue with the program within one week of the start date of the course (by October 12).
I'm a current educator who wants to bring on a partner school, What do I do?
Educators who (a) help their school leader decide to host an Edtext team or who (b) convince a fellow educator at his or her school to join Edtext get to participate for free (his or her fellow educator gets a free pass too!). This is a great leadership opportunity for you and an opportunity for your school to get thoughtful people who care about education to provide a third-party perspective on issues your school cares about most.
Please email us at events@socraticlabs.com and we'll help you start the conversation with leaders at your school.
I'm a former educator. Can I participate?
Absolutely! Former educators can purchase the Educator ticket directly on this page.
What happens after Edtext?
Edtext is a stand-alone program, but for participants who want to execute on solutions they've identified in Edtext we offer SmartUp in November -- a course that will give you the background you need in terms of design thinking, lean startup, and the education technology tools and resources you need to begin building your solution. Registration for SmartUp will begin in October.
How are EdText and SmartUp related?
Participants can take part in one or the other or both. In EdText, you will be getting the education context you need to identify big problems in education. You will find some problems that do not have sufficient solutions available, yet, and you will want to work on solving that problem. SmartUp gives you the background you need in terms of design thinking, lean startup, and education technology tools and resources available to begin building.
How is EdText related to Socratic Labs?
Socratic Labs began as an accelerator for education technology companies whose first cohort graduated in May, 2013. Since then, we've built a more expansive ecosystem to support education entrepreneurship in general. EdText is one piece of this more expansive ecosystem of support.
Do I need to be interested in the accelerator to participate in EdText?
No, EdText is for anyone interested in the education space, we believe in bringing multiple stakeholders to the table. You could be working at a non-profit, a teacher in the classroom, an entrepreneur who's interested, an investor, etc.
Do I need to take part in EdText in order to be accepted into the Socratic Labs accelerator program?
Part of what we look for in founders whom we accept into the accelerator is that they truly understand the education space. If you are interested in potentially joining an upcoming Socratic Labs accelerator cohort, EdText would be a great way to make sure you have that essential background knowledge and for you to be introduced to the Socratic Labs team, but it is not the only way to do so.
I am interested but I'm not in New York, what do I do?
For the first program, we're going to be focused on New York. However, if you are interested, we will be expanding our offering so keep us on your radar. We are interested in potentially experimenting with a distance team this time around, if you're willing to do the work to try that out by building your own team, let us know at events@socraticlabs.com.
Could I take part in a portion of EdText?
EdText is a team-led, project-based course. As a result, a commitment to EdText is a commitment to the whole program. However, more education focused programming will be built next year which will be available on an a-la-carte basis, so be on the lookout for that.
I'm an educator, can I use EdText for teacher professional development?
Not this time around, but we'll learn what's most useful (from you!) so that future offerings can be used for professional development. However, if your school leader is open to approving the course for your own development we'd be happy to help you with the approval process.
I am part of a school and am concerned about privacy, what are the protections in place?
We will drill FERPA, COPPA, and CIPA into our EdText participants. We will not share anything from your school outside of Socratic Labs without your permission.
Organizer of Edtext: Context for Solving Big Problems in Education