Description
Join us for a night of inspiration and competition as the top edtech startups go head-to-head in this year's EdTechRI Pitchfest! Each company makes a pitch about their platform and impact, and the audience votes to decide which companies will move on to the "Shark Tank" at Saturday's conference. Attendees also have the chance to play with each product, offer feedback, and network with entrepreneurs and educators. Participants may also enjoy complimentary appetizers and a cash bar. Come join to witness which companies are pitch perfect, and which ones pitch out!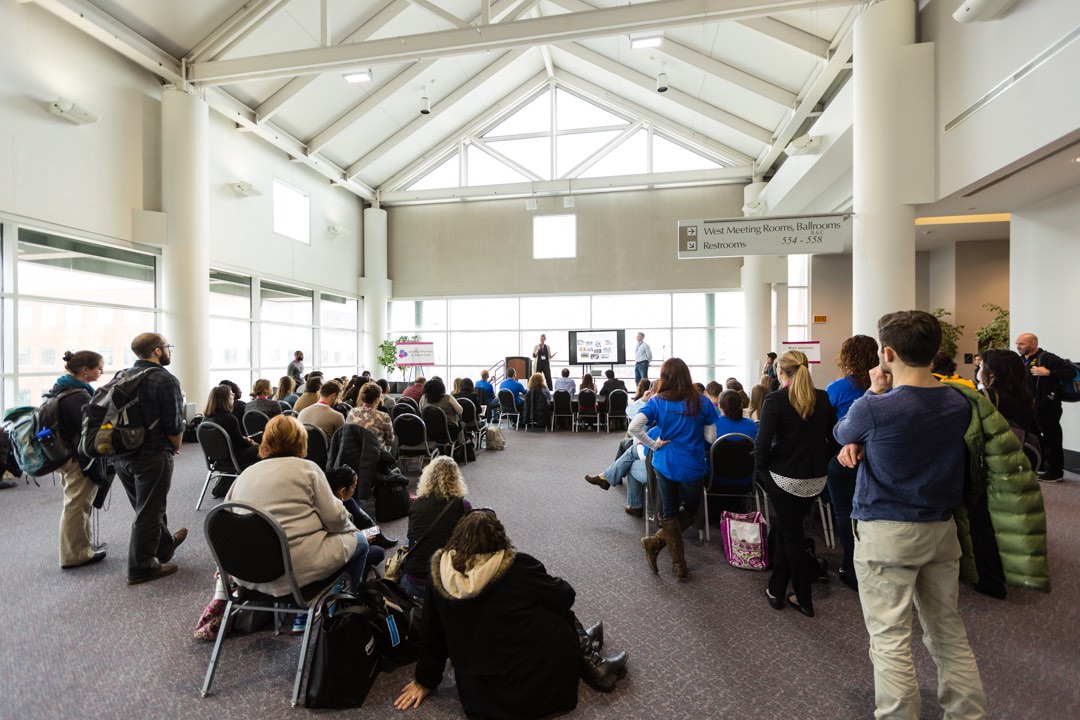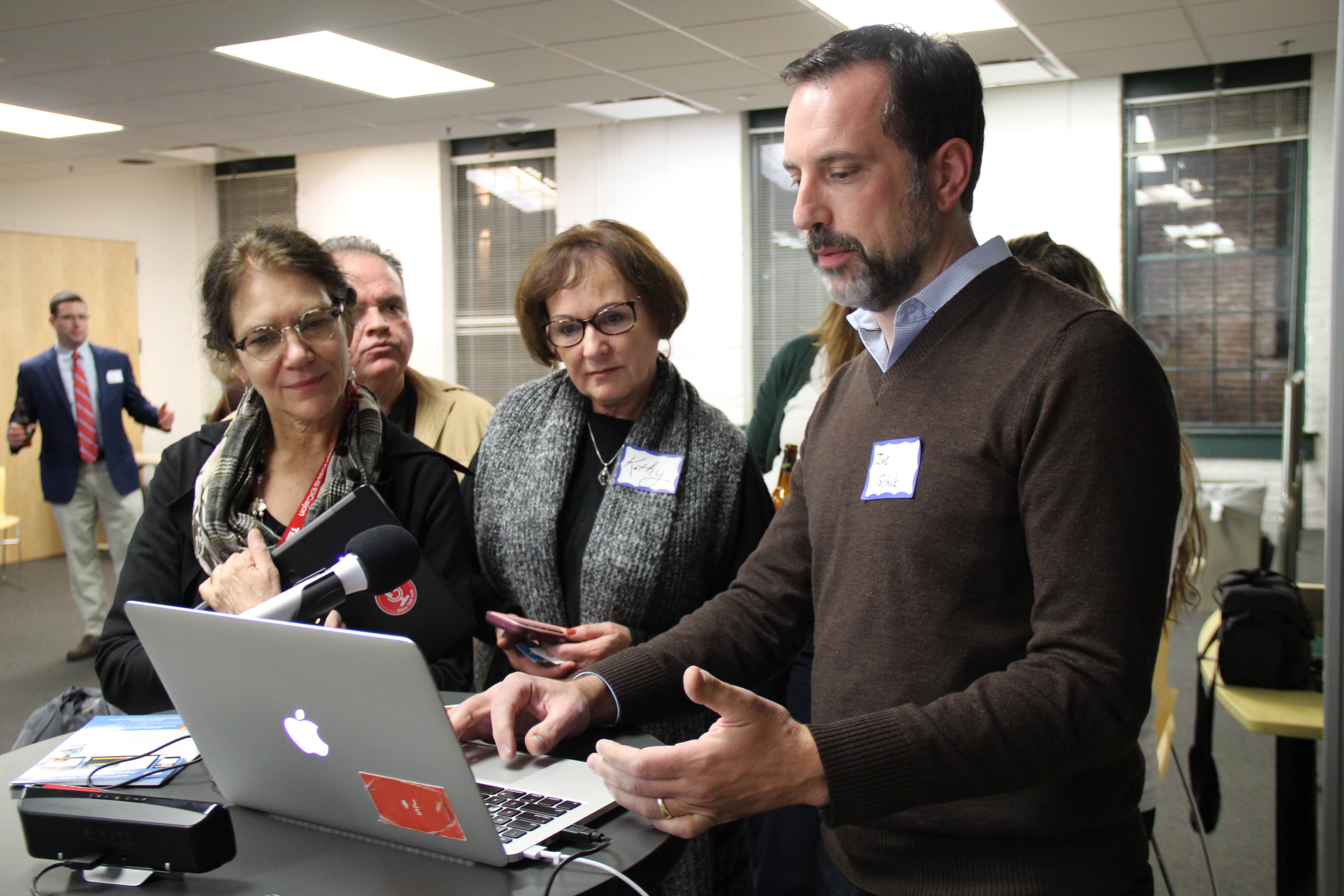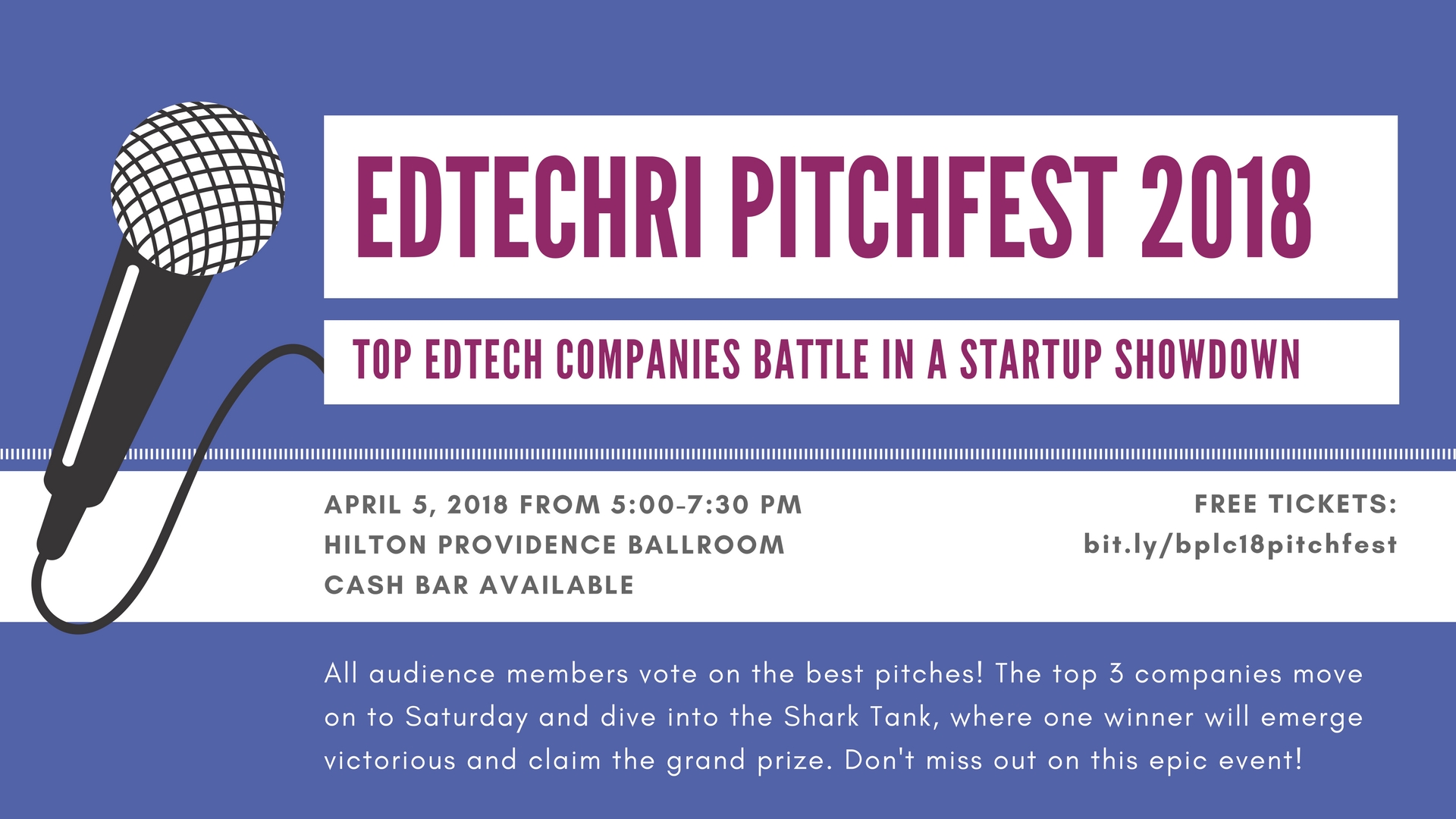 What is EdTechRI?

The state of Rhode Island is blazing a trail in education, with the goal of becoming the first fully personalized state in the country. Our state is full of high-performing educators who are seeking new ways to implement blended and personalized learning in their classrooms and help our students reach mastery. EdTechRI is a group of educators, parents, students, community leaders, and entrepreneurs who work together to bring the best of innovation into our schools. We hold monthly EdTechRI Meetups to bring these groups together and foster communication and partnerships. All too often, these groups operate independently to solve the same problem -- enhance student learning through blended learning. By bringing the business and education worlds together, we hope to foster networks that will ultimately lead to a better experience for our students.
The Highlander Institute has been convening these meetups for 6 years now (started in 2012!) and has brought together over 1,000 educators and 100 companies through these events. We look forward to welcoming you during our next Meetup!
Evening Agenda:
5:00 - 5:45 pm: Cash bar & appetizers in the Ballroom Foyer (2nd Floor)
5:45 - 6:30 pm: Companies pitch their product on stage (3 min/each)
6:30 - 7:30 pm: Attendees move between company tables to observe products, offer feedback, and vote on top companies!


Join us between 5-7:30 pm as we mingle, share, and connect with each other to enhance the future of education in our state!
Cheers,
Highlander Institute