Description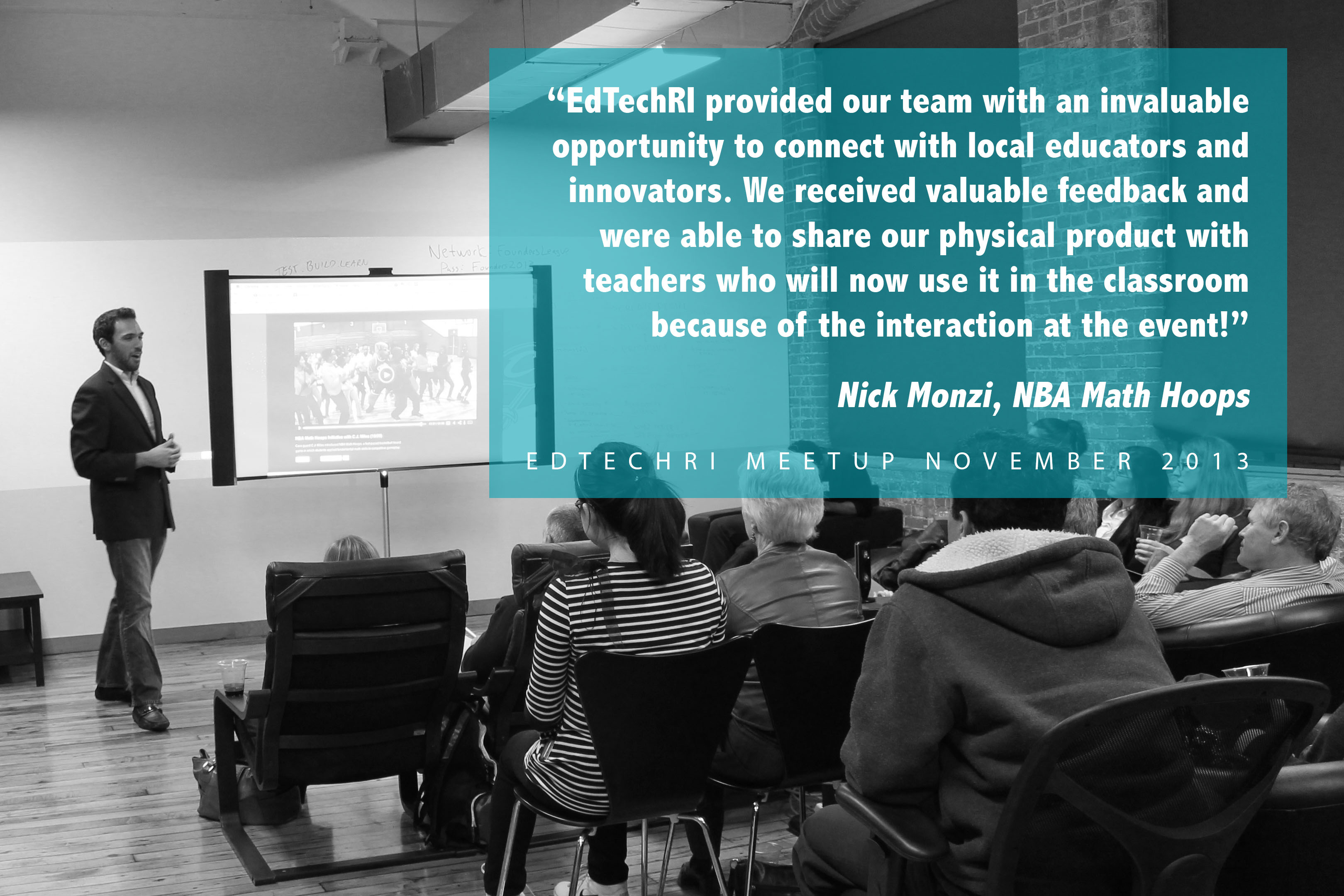 Are you an edtech company looking to connect with innovative educators?
Join us on Thursday, March 30th for our next EdTechRI Meetup! This event is part of the pre-conference events leading up to the 6th Annual Blended & Personalized Learning Conference on Saturday, April 1st at the RI Convention Center.
**This event is by invite-only. Please contact rlakhi@highlanderinstitute.org if you are interested in presenting.
What is EdTechRI?
EdTechRI Meetups are bi-monthly meetups in Providence, RI where edtech companies have the opportunity to connect with innovative teachers and administrators. We have a growing network of early-adopter teachers who are eager to explore new online tools for their classrooms. Educators will be able to play with your product, ask insightful questions, and offer valuable classroom feedback. The goal is not to have demos, but rather to have teachers arm-deep in your product.
Why EdTechRI?
The main goal of EdTechRI Meetups is for entrepreneurs and educators to connect and work together to bring the best of innovation into our schools. All too often, these two groups operate independently to solve the same problem -- enhance student learning through blended learning. By bringing the business and education worlds together, we hope to foster discussions and partnerships that will ultimately lead to a better experience for our students. After each event, we will follow up with educators to collect feedback and gauge interest for pilot testing.
Evening Agenda:
4:00 - 5:00 pm: Companies arrive and set up their tables
5:00 - 5:30 pm: Attendees mingle with free beer, wine, and food
5:30 - 6:00 pm: Companies pitch their product (3 min/each)
6:00 - 7:00 pm: Educators move between company tables to observe products and offer feedback
7:00 - 7:15 pm: Closing
7:00 - 9:00 pm: Drinks at the Omni Hotel
Presenting companies are asked to pay $50 for the chance to be in front of 50-75 innovative educators and administrators. The money goes towards paying for the space, food, and drinks for everyone who comes to the event.
Please make sure you email your logo and 1 line about your company to Roshni Lakhi at rlakhi@highlanderinstitute.org by March 17th. We will follow up with details regarding logistics as we approach the date.
We look forward to seeing you on March 30th!
Cheers!
Highlander Institute