Description
WHAT:
Greater Baltimore area teachers and administrators and edtech companies from around the country will gather at the Four Seasons for a genuine exchange around edtech tools for schools. Educators will gain exposure to cutting edge tech tools and put questions to the founding teams behind them. For more info, visit the event page.

WHO:

Current K12 Teachers and Staff
This event is designed for teachers, school leaders and administrators currently working in K12 schools, districts and central offices. Tickets for you are free! Feel free to extend this invitation to your fellow colleagues and those from neighboring schools! Please use your school email address to RSVP for a ticket. You do not have to be an educator from one of the sponsoring districts.
Other
We have a limited number of tickets available for purchase if you are an employee of an edtech company, an education consultant or just interested in experiencing how technology can have a meaningful impact on student learning, school administration and teacher development.
Space is limited, so please RSVP by February 12th, 2014!
WHY:
Given the fast-moving changes in technology, understanding what tools make the most sense for teachers and schools can be challenging. Not only is it critical for educators to be exposed to the latest technology, but it's also important that educator voices are heard by those who are building the tools.
SCHEDULE:
8:30 AM: Registration and complimentary breakfast
9:15 AM: Greetings, introductions, and keynote: Deputy Director James Shelton
9:45 AM: Exploration and interaction with edtech tools
12:15 PM: Complimentary lunch with student panel
1:00 PM: (More!) Exploration and interaction with edtech tools
3:30 PM: Reception and raffle prizes
PARKING:
Parking is free for educators! Here's how it works: Self-park in the Four Seasons/Legg Mason garage. Take the parking ticket the way you would normally. When you come to the EdSurge registration table, tell us that you parked in the garage and we'll give you a parking voucher. When you exit the garage, you'll insert the original parking ticket first, then when you're asked for payment, insert the parking voucher. Your parking will be free until 5:30pm!
WHAT TO EXPECT:
This event is designed for educators by educators. Expect exposure to new tools, use cases, demo's, networking with colleagues and a fun atmosphere to connect with like-minded educators. We want to amplify the teacher voice. No hype. No marketing fluff allowed!

At the end of the day, we will have a raffle drawing for 15 Apple iPad minis, Google Chromebooks, and Microsoft Surfaces!

WHAT TO BRING:
This event is all about trying out new school tools! Please bring your mobile devices, such as a laptop or tablet. You can bring smartphones, too, but not every product may be designed for them. We will have some devices to borrow if you can't bring one.

QUESTIONS:
Please contact Katrina Stevens (Katrina@edsurge.com) with questions.

BROUGHT TO YOU BY:
EdSurge will co-host this gathering with the Baltimore City Public Schools, Baltimore County Public Schools, Howard County Public Schools System and the Maryland Society for Educational Technology (MSET).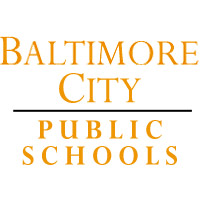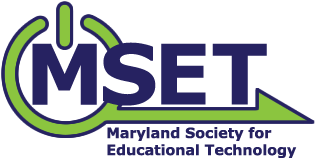 Organizer of EdSurge Tech for Schools Summit: Baltimore - Feb 22, 2014