Sales Have Ended
Ticket sales have ended
We're all booked up! Due to the limited space available at the venue, we've reached capacity. Click "Tickets" to sign up for our waitlist and be contacted automatically if a ticket becomes available. In the meantime, you can still get in front of hiring managers from the organizations that will be there! Create or update your EdSurge jobs account (and make sure to opt in to sharing) and we'll send your information their way. » https://jobs.edsurge.com/
Sales Have Ended
Ticket sales have ended
We're all booked up! Due to the limited space available at the venue, we've reached capacity. Click "Tickets" to sign up for our waitlist and be contacted automatically if a ticket becomes available. In the meantime, you can still get in front of hiring managers from the organizations that will be there! Create or update your EdSurge jobs account (and make sure to opt in to sharing) and we'll send your information their way. » https://jobs.edsurge.com/
Description
EdSurge helps people find meaningful work—and offers a new take on a stressful process. Our jobs fairs are not your traditional hiring fairs—we've designed these events to help you find your dream job in educational technology and to support you in learning the skills and industry knowledge you need to make a meaningful shift in your career.
Come to:
LEARN - On-site professional development and edtech industry panels (details below).
CHAT - Exclusive opportunities to have real conversations over coffee with education companies that are hiring now.
CONNECT - Find the organization that may become your next home base (see who'll be there below).
PLUS! Up your job search game with a free headshot!
Register now to save your spot!
Then be on the lookout for information on how you can create an EdSurge jobs account where you'll upload your resume and we'll share your information with the recruiters. Even if you can't attend, with an EdSurge jobs account you can get in front of the companies that are hiring. Create an EdSurge jobs account now »
Questions about how the night will go? We've got an FAQ ready for you »
A big thanks to our sponsors and venue partner:
Premium Sponsor: Education Pioneers
Education Pioneers (EP) recruits professionals with skills in data analysis, strategy and project management to work with leading K-12 school districts, charter schools and other education organizations. EP is recruiting and currently accepting applications for the Impact Fellowship—an intensive, 10-month paid experience that helps turn rising leaders' skills and passions for social impact into new, tangible leadership opportunities, supporting educational equity and advancing careers, at the same time.
Premium Sponsor: Holberton School
With campuses in San Francisco, CA and New Haven, CT, as well as Bogotá and Medellin, Colombia, Holberton trains full-stack software engineers using an innovative teaching method based on project-based and peer learning. This teaching method, blind admissions process and the fact the school is free until students find a job, has led to an incredibly diverse student body. Diverse not just in gender or race, but in learning style (and academic history) and financial status. Students hold engineering positions at companies like Apple, Tesla, Facebook and LinkedIn. They are supported by mentors and investors who are leaders in technology, sports and entertainment, including: Grammy-Award winner NE-YO, actor and social activist Priyanka Chopra, New York Jets standout Kelvin Beachum; and technology visionaries Jeff Weiner (LinkedIn CEO), Yahoo! founder Jerry Yang, Docker founder Solomon Hykes and Upwork CEO Stephane Kasriel.
Visit www.holbertonschool.com/jobs to come work with us!


Venue Partner: General Assembly
General Assembly is a pioneer in education and career transformation, specializing in today's most in-demand skills. The leading source for training, staffing, and career transitions, we foster a flourishing community of professionals pursuing careers they love. What began as a co-working space in 2011 has since grown into a global learning experience with campuses in 20 cities and over 35,000 graduates worldwide.
We help individuals gain new skills, pursue a promotion, find a new career, or join a global community of entrepreneurs, innovators, and leaders. At the same time, we also develop scalable and efficient training and hiring pathways for hundreds of global companies — including more than 40 of the Fortune 100 — to bridge the gap between job seekers and companies needing talent with relevant skills. Visit us at www.generalassemb.ly to learn more about specific programs or to connect with highly qualified, diverse candidates from our global network today!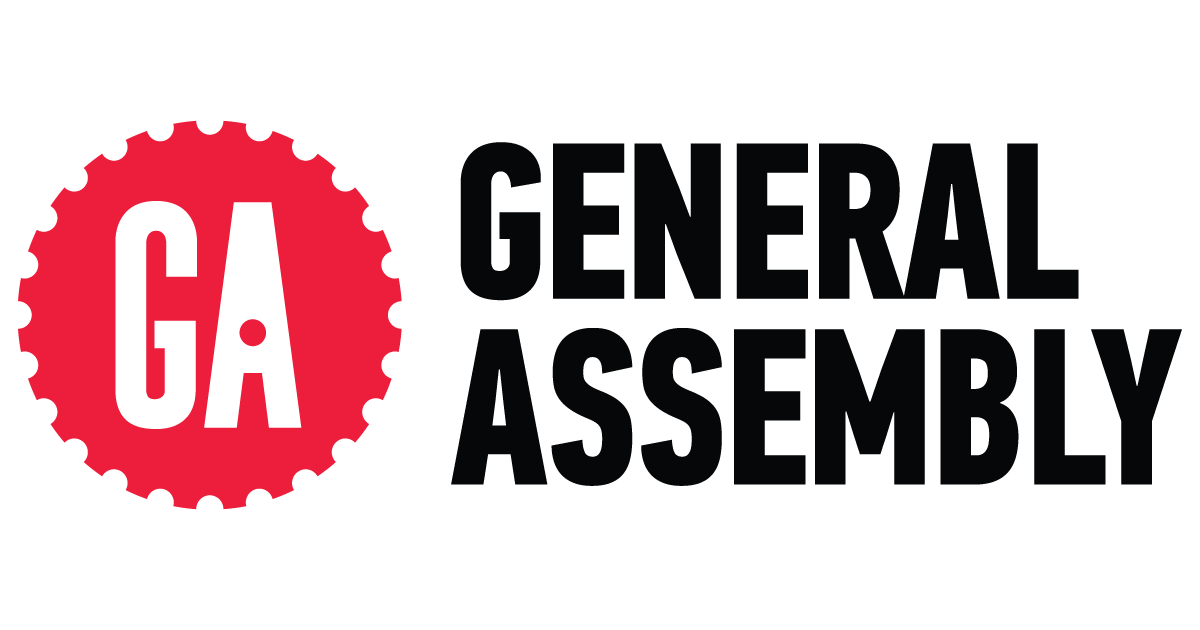 Here are some of the organizations which will be there:
3P Learning
AdaptedMind
Benetech
CK-12
Code Nation
Cognii
EdSurge
Edtech Recruiting
Education Pioneers
Entangled
EverFi
Freckle
Galileo Camp
General Assembly
Goalbook
Holberton
Khan Lab School
KidzToPros
Knowing Technologies
Mursion
Newsela
NoRedInk
Pathstream
SchoolMint
Summit Public Schools
Swivl
Wonderschool
Professional Development and Edtech Industry Panels
We'll host a panel of investors who will share interesting edtech trends and predictions for the future, their insights about what they look for when evaluating edtech companies at each funding stage, and tips for jobseekers in the edtech space.
__________________________________
NOTE: Your email address may be used to communicate with you about your registration, related products and services, and offers sent to you directly from attending companies. Use of your personal information is otherwise protected according to our privacy policy.
__________________________________
Photos and Video Disclaimer
EdSurge reserves the right to use any photograph/video taken at the event, without the expressed written permission of those included within the photograph/video. EdSurge may use the photograph/video in publications or other media material produced, used or contracted by EdSurge including but not limited to: brochures, invitations, books, newspapers, magazines, television, websites, etc.
To ensure the privacy of individuals, images will not be identified using full names or personal identifying information without written approval from the photographed subject.
A person attending an EdSurge event who does not wish to have their image recorded for distribution should make their wishes known to the photographer, and/or the event organizers, and/or contact EdSurge at feedback@edsurge.com, in writing of his/her intentions and include a photograph. EdSurge will use the photo for identification purposes and will hold it in confidence.
Any person or organization not affiliated with EdSurge may not use, copy, alter or modify EdSurge photographs, graphics, videography or other, similar reproductions or recordings without the advance written permission of an authorized designee from EdSurge.
Thank you for your understanding and cooperation!